How digital engineering models are driving DOD IT development
A new report highlights how model-based system engineering and 'digital twinning' are helping defense officials make smarter design decisions faster and with less risk.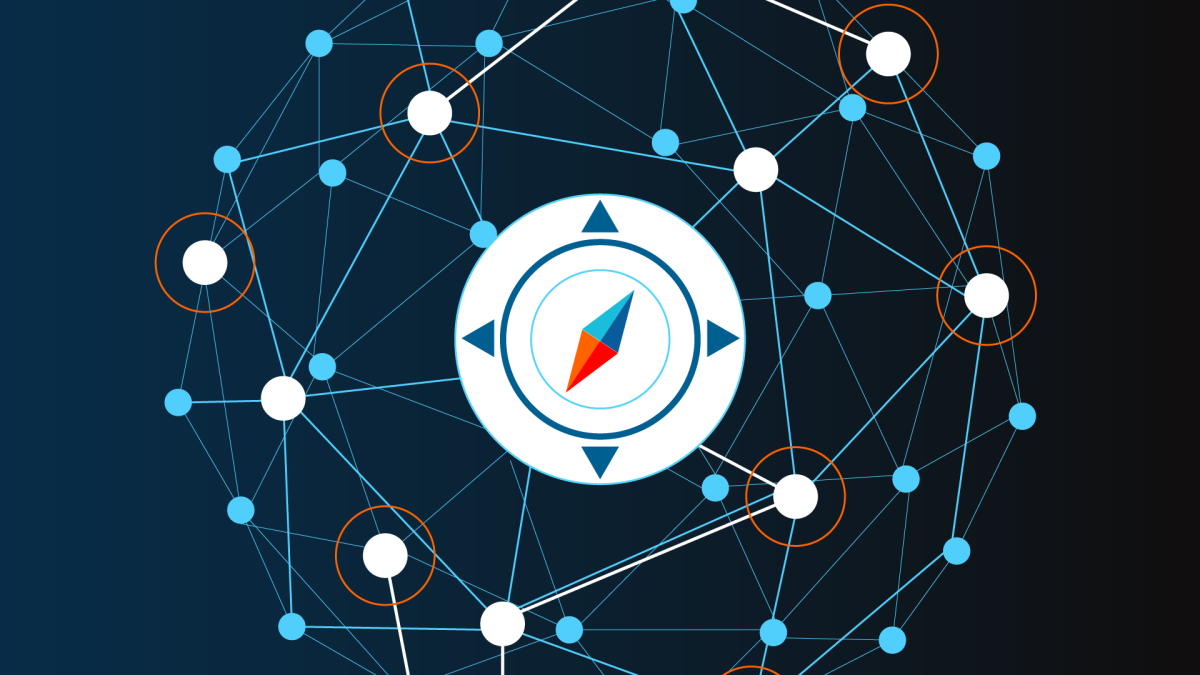 Advances in digital engineering — and the ability to create "living" virtual models of complex IT systems — are giving defense officials new and more effective ways to test potential solutions to modernize their IT infrastructure. They're also helping defense agencies gain critical insights on how changes in IT systems might impact interactions with a broader circle of weapons, satellites, communications and other operating systems.
The result is beginning to translate into dramatic time and cost savings as officials develop joint command and control systems designed to share intelligence, surveillance and reconnaissance data, according to a new special report released by FedScoop, underwritten by GDIT.
Digitally engineering and model-based systems engineering (MBSE) have largely replaced traditional visual representation models of all kinds of operating systems. Those visual representations "created some beautiful wall charts for everyone but were obsolete as soon as you started building the system," says Ed Farler, vice president within the chief technology office of General Dynamics Information Technology (GDIT). "Digital engineering is about connecting all of the data in your environment [in real time] to the model so that the model can be a 'living thing' throughout the program's lifecycle," says Farler.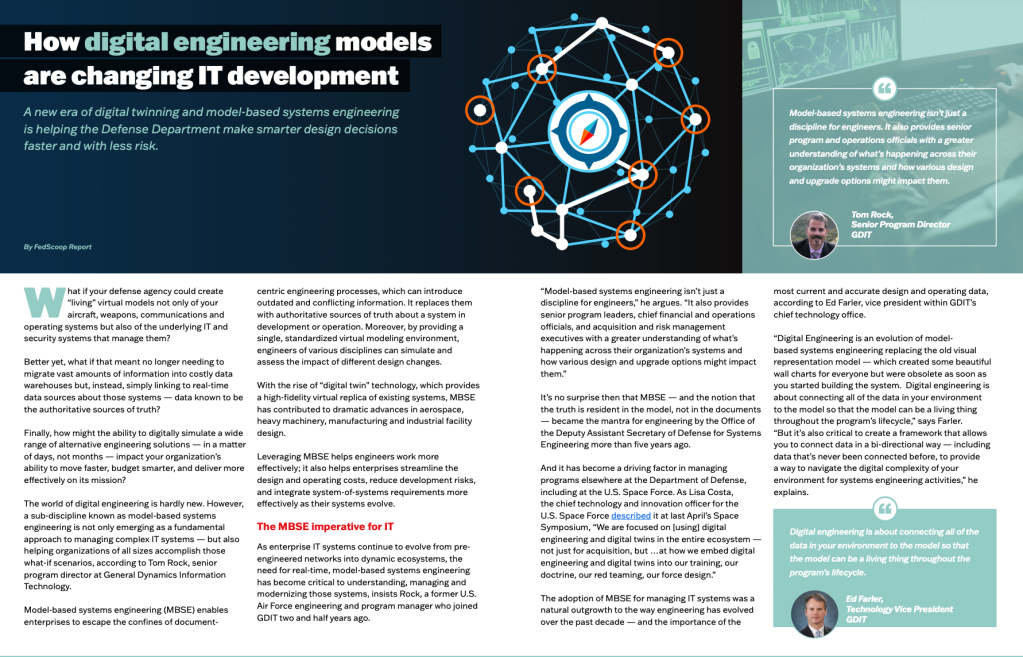 MBSE is also emerging as a fundamental approach to managing complex IT systems — helping organizations of all sizes accomplish what-if scenarios, adds Tom Rock, senior program director at GDIT, in the report. The rise of "digital twin" technology provides a high-fidelity virtual replica of existing systems that have yielded dramatic advances in aerospace, heavy machinery, manufacturing and industrial facility design, according to Rock, a former U.S. Air Force engineering and program manager who joined GDIT two and half years ago.
"Model-based systems engineering isn't just a discipline for engineers," Rock insists. "It also provides senior program leaders, chief financial and operations officials, and acquisition and risk management executives with a greater understanding of what's happening across their organization's systems and how various design and upgrade options might impact them."
The report highlights how model-based systems engineering enables access to a wide range of real-time system attribute data within a single, standardized virtual modeling environment. That, in turn, allows engineers of various disciplines to simulate and assess the impact of different potential design changes.
The report also explains how digital twins of today differ from the past because of their ability to connect to a broader range of system data and artifacts — effectively looking at a system of systems — to create various models. This ensures that authoritative data is discoverable by all program stakeholders, not just engineers.
And the report points to a widening array of use cases where MBSE can help agencies, including:
Continuous ATO
Requirements Traceability
Network Modernization
Zero Trust Compliance
Digital Twinning
Evaluating alternative system designs
Read the full report and learn more about how model-based system engineering and GDIT are helping the Department of Defense accelerate IT system modernization.
This article was produced by Scoop News Group for FedScoop and sponsored by GDIT.