Internet Archive offers to host PACER for free
Right now people looking to access court records electronically have to slog through a difficult-to-use site that charges 10 cents per page. But the Internet Archive — a non-profit digital library — wants to offer the Public Access to Court Electronic Records service, known as PACER, for free, according to a letter the group sent to the House Judiciary Subcommittee on Courts, Intellectual Property and the Internet.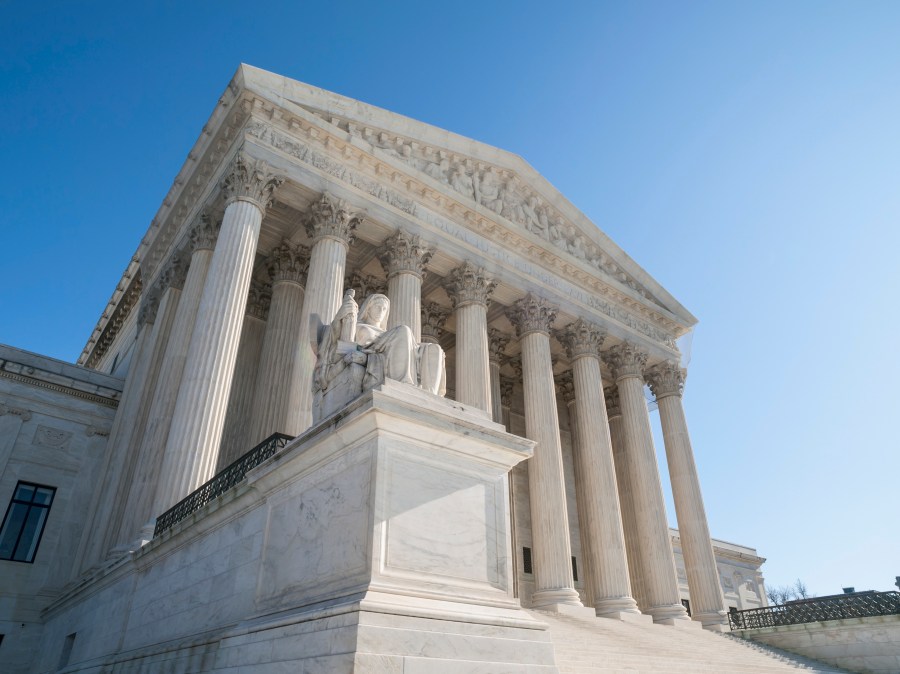 Anybody looking to access federal court records electronically has to slog through a difficult-to-use site that charges 10 cents per pageview, but a prominent nonprofit digital library says it wants to make that information available for free.
The Internet Archive told a House subcommittee this week that it wants to give the public easier access to the documents in the Public Access to Court Electronic Records service, known as PACER.
In a letter sent to the House Judiciary Subcommittee on Courts, Intellectual Property and the Internet before a hearing held Tuesday, the Internet Archive said it "would be delighted to archive and host—for free, forever, and without restriction on access to the public—all records contained in PACER."
Right now PACER is provided by the Administrative Office of the U.S. Courts, and visitors rack up small charges as they use it. An individual document's cost is capped at $3, but that doesn't apply to "name searches, reports that are not case-specific, and transcripts of federal court proceedings."
If a user spends $15 or less in a quarter the fees are waived. But if a person is willing to go to the courthouse in person, he or she can get these documents for free.
The cost to use PACER, "has been the cause of a great deal of criticism, not only because fees erect a barrier for many, but because the revenue from fees at current levels considerably exceeds the cost of operating the system," said Thomas Bruce, director of the Legal Information Institute at Cornell Law School, in remarks prepared for the hearing.
The court uses its profit from PACER "in any way they see fit," subcommittee Chairman Darrell Issa, R-Calif. said in prepared remarks during Tuesday's hearing.
"Should the American people in this day and age receive more information more quickly, and less expensively, or should we allow the court to set an amount in a vacuum that allows them to use it for areas that are often well outside of their essential needs?" Issa said.
According to the Internet Archive: "The Judiciary could resolve this unfortunate discrepancy-immediately — at no cost."
And PACER would not even use a significant amount of the Internet Archive's bandwidth, wrote Brewster Kahle, digital librarian and founder of the Internet Archive, in the group's letter.
"At any given moment, we are delivering about 30 gigabits of data per second," the group wrote. "We host more than 20 petabytes of data in total."
PACER is only a fraction of a petabyte, according to the group.
The executive director of the OpenGov Foundation, Seamus Kraft, told FedScoop that the proposal of this public-private partnership between Internet Archive and the courts is a "fascinating potential model not just for PACER" but for across government.
Internet Archive, he said, has "unmatched expertise," delivering vast quantities of information fast and accessibly.
"The vital public information in PACER is the property of the American people," Kraft said in a statement. "Public information, from laws to court records, should never be locked away behind paywalls, never be stashed behind arbitrary barriers and never be covered in artificial restrictions. Forcing Americans to pay hard-earned money to access public court records is no better than forcing them to pay a poll tax."

Hosting PACER's database through the Internet Archive has not been the only proposed solution. Jonathan Zittrain, the George Bemis Professor of International Law at Harvard Law School, submitted a statement for the record essentially proposing that Congress expand and improve upon a Government Publishing Office project that seeks to make court decisions publicly and freely available online through its Federal Digital System.
When asked if the the solution would be viable, Bruce said it's unclear, in part because any solutions offered by outsiders are informed guesses due to the lack of transparency around PACER's finances.
Usability and functionality
Internet Archive, in its statement to Congress, said other organizations online would pitch in to make "dramatic increases in the usability and utility" of the database were it available for free, and "in a more modern fashion."
Bruce during the hearing did note, too, that PACER has struggled to keep pace with the quickly-changing technological landscape, as it was implemented only two years before the introduction of the World Wide Web.
"It was all too quickly seen as outmoded and out of touch with current technology," Bruce said. "Over the last few years it's made up some of the gap, but the system still falls short on a number of dimensions, notably in the area of search and retrieval."
When asked about the specific barriers to transparency PACER creates, Bruce said as an example that if someone is looking for all opinions written by a specific author, there is no way to do that in PACER with a high enough degree of confidence.