Pentagon invests $17 million more in the promise of lasers
Senator Martin Heinrich announced the investment while in New Mexico last week.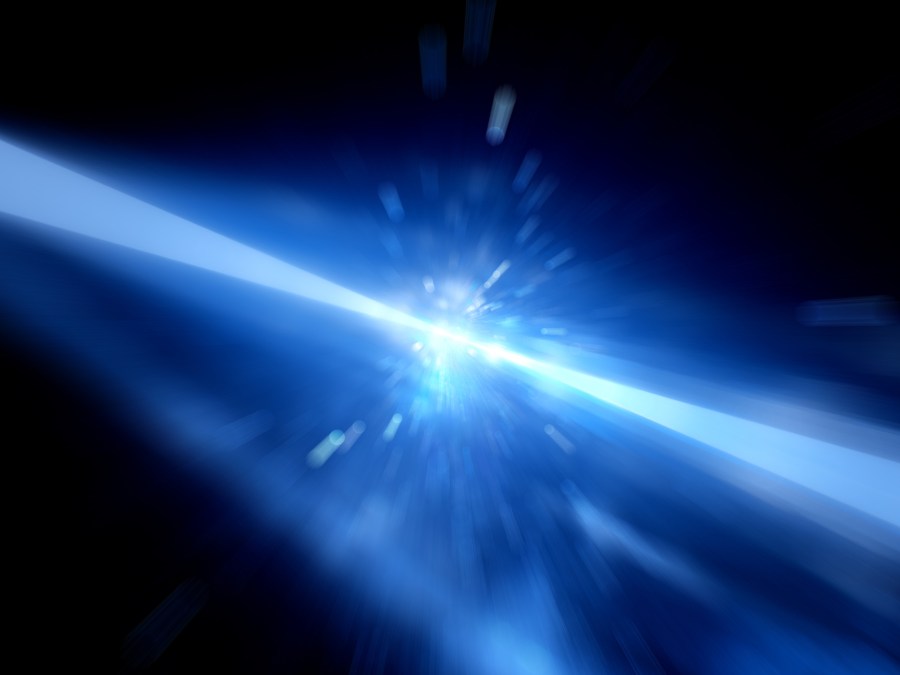 The Department of Defense is investing $17 million in research and development on directed-energy projects in New Mexico, Sen. Martin Heinrich announced while touring Boeing's site in Albuquerque last week.
"With our state's unique expertise in directed-energy work, this funding will jumpstart the deployment of this critical technology and bring more high-paying jobs to the state," Heinrich said in a statement. "This is an area where New Mexico can make yet another significant contribution to our nation's defense."
Army Lt. Col. Roger Cabiness, a Pentagon spokesman, confirmed "multiple" research and development grants in this area of study. Directed-energy projects typically involve laser beams, but the field also includes microwave weapons, particle beams and similar technology.
"Investing in science and technology is essential in maintaining our warfighting capability, countering current and future threats, and necessary to meet the innovation challenges of tomorrow," he said in an email.
Heinrich, D-N.M., a member of the Senate Armed Services Committee, has a particular interest in directed-energy lasers. He has an engineering degree and started his career in directed-energy research before moving into politics.
"This is ready for prime time," he told reporters while visiting Boeing, according to the Associated Press. In addition to Boeing's work in Albuquerque, the nearby University of New Mexico has a well-established directed-energy research program.
Some would argue, however, that the field has generated continuous hype but not a lot of forward development. According to a recent article in Breaking Defense, "laser projects have overpromised and underdelivered for decades."
That said, enthusiasts including Heinrich are confident that the technology is reaching new levels of viability and utility, especially as defense hardware evolves elsewhere. High-powered lasers, for instance, could be more effective than conventional weapons against threats like aerial drones.