Lawmakers introduce bipartisan bill to reauthorize National Quantum Initiative Act
The House bill would reauthorize a law aimed at bolstering quantum research after it expired Sept. 30.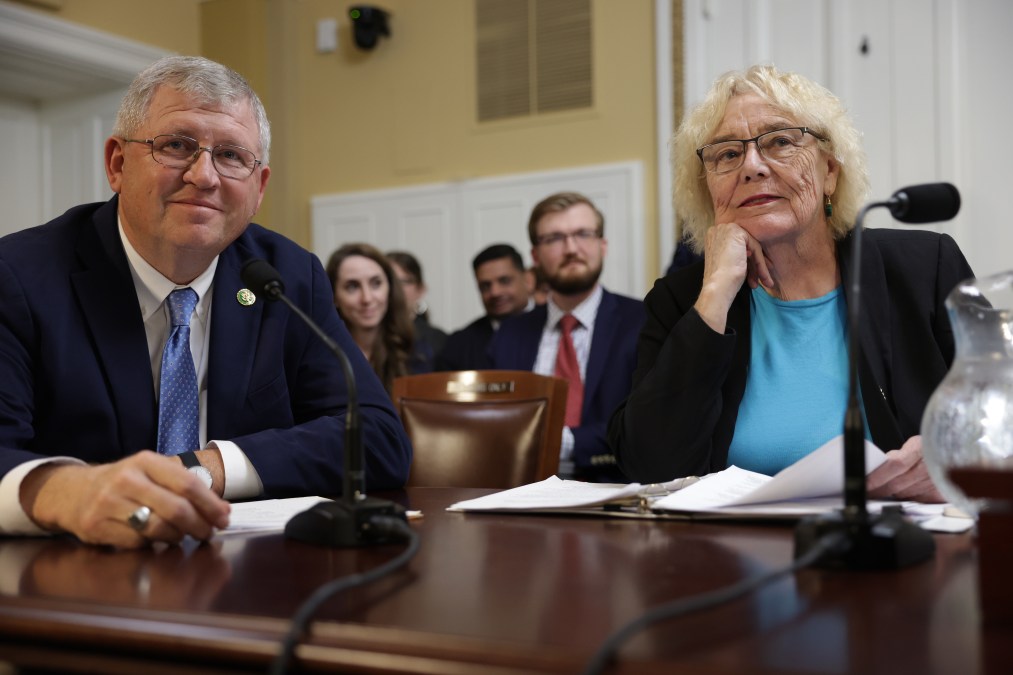 Leaders of the House Science, Space, and Technology Committee introduced a bill Friday that would reauthorize legislation focused on the development of quantum research in the U.S.
The introduction of the bill by Science Committee Chairman Frank Lucas, R-Okla., and ranking member Zoe Lofgren, D-Calif., comes after the 2018 law expired Sept. 30 and, according to a release from the bill sponsors, builds off those accomplishments in an effort to ensure U.S. competitiveness against China and Russia.
"There's no time to lose momentum, and I'm confident this bill will empower the government, private sector, and academia to keep working together to advance leading-edge quantum systems," Lucas said in the release.
The National Quantum Initiative Reauthorization Act, among other things, includes provisions requiring the White House Office of Science and Technology Policy to develop a quantum research strategy with allies to compete with China and Russia, authorizing the National Institute of Standards and Technology to establish three centers for quantum research, and authorizing the creation of a National Science Foundation hub to coordinate workforce pipelines.
It would also authorize the Department of Energy to support quantum foundry development in an effort to meet supply chain needs, and formally authorizes NASA's quantum research and the creation of its own quantum institute.
Despite the National Quantum Initiative being set up as a 10-year effort, the 2018 bill authorized the centers for only five years, according to a June report from the National Quantum Initiative Advisory Committee. That panel recommended support beyond the original sunset in 2028 and an expansion of the program, such as authorization of additional quantum-focused research centers.
"The 2018 National Quantum Initiative Act enabled the U.S. science and technology enterprise to progress tremendously in this critical technology," Lofgren said in the release. "We must now build upon these original investments to ensure the United States can remain the world leader in quantum — this bill will do that and more."