Oversight Democrats like new FAS commissioner, but hate that he's an appointee
Democrats don't necessarily have a problem with Alan Thomas, the new head of the Federal Acquisition Service. The problem, they say, is the sequence of events that put him in charge.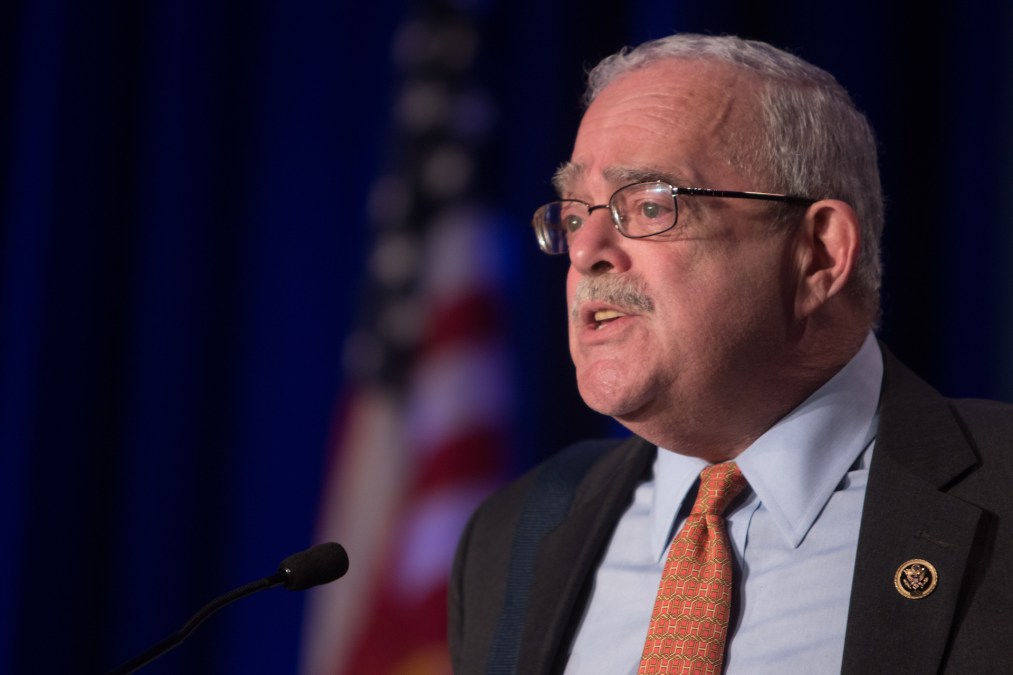 Democrats on the House Oversight and Government Reform Committee seem to genuinely wish new Federal Acquisition Service Commissioner Alan Thomas luck with his new job.
They just really hate how he got there.
Thomas — who took the helm of FAS on June 26 as its first politically appointed commissioner — appeared before the committee Wednesday to talk about acquisition reform and the impending merger with the Technology Transformation Service.
What he ended up doing, however, was fielding questions about GSA's disclosures to Congress, the Trump International Hotel lease at the Old Post Office — which is managed by GSA's Public Buildings Service — and criticism over how he came to be appointed by the Trump administration.
"This would raise concerns within any administration, but for me, it's downright frightening in this administration," said Gerry Connolly, D-Va. "President Trump has the ability to fire the FAS commissioner at the same time he has pending business at GSA, existing contracts with other agencies and continues to receive income from other federal investments with his business partners. This is a recipe for abuse of power and certainly conflict of interest."
The White House tapped Thomas to lead FAS following the fallout of an inspector general's report that found former GSA Administrator Denise Turner Roth had retaliated against former FAS Commissioner Tom Sharpe over his whistleblower concerns surrounding the funding of TTS.
The Trump administration decided that rather than having the FAS commissioner oversee the funding of a standalone TTS, it would merge the two and make the commissioner a political appointee.
Both Connolly and Rep. Robin Kelly, D-Ill., both took issue with that decision, though not with Thomas' ability to fulfill the role.
"I want to be clear, Mr. Thomas — and not just because you are my constituent — I'm in no way questioning your personal integrity," the Virginia congressman said. "This is not about you personally. It's about ensuring that you, and any commissioner who follows is protected from the political process."
Thomas, for his part, pledged to continue efforts to streamline the acquisition process and voiced his support for the 2018 National Defense Authorization Act, which includes provisions for the GSA to maintain an online acquisition marketplace and the promotion of shared services options provided by the agency.
"When meeting with program offices, I'm going to be asking three questions: what is most important to keep, what do you most look forward to changing and what will make that change difficult," Thomas said. "The only expectation I bring is that our culture is compatible with my core values of honesty, courage and graciousness."
TTS Commissioner Rob Cook also testified about the ongoing efforts to procure new information technology and promote partnership with the private sector for innovative solutions through programs like the Presidential Innovation Fellows and other collaborative efforts with industry.
"We've learned that some great people in technology will come to government as career feds, but a lot more have private sector careers," Cook said. "They don't necessarily want a lifetime career in government, but they are happy to come serve for a tour duty.
"This gives us a bigger pool applicants and gives us a constant refresh of talent from the front lines, because technology is constantly changing."
Cook cited recent legislative efforts like the DATA Act, FITARA and the Modernizing Government Technology Act as positive examples of government's efforts to tackle its technology problems.