Pentagon sets 'aggressive' path to cloud with new steering group
Deputy Secretary of Defense Patrick Shanahan issued a recent memo directing the creation of the DOD Cloud Executive Steering Group.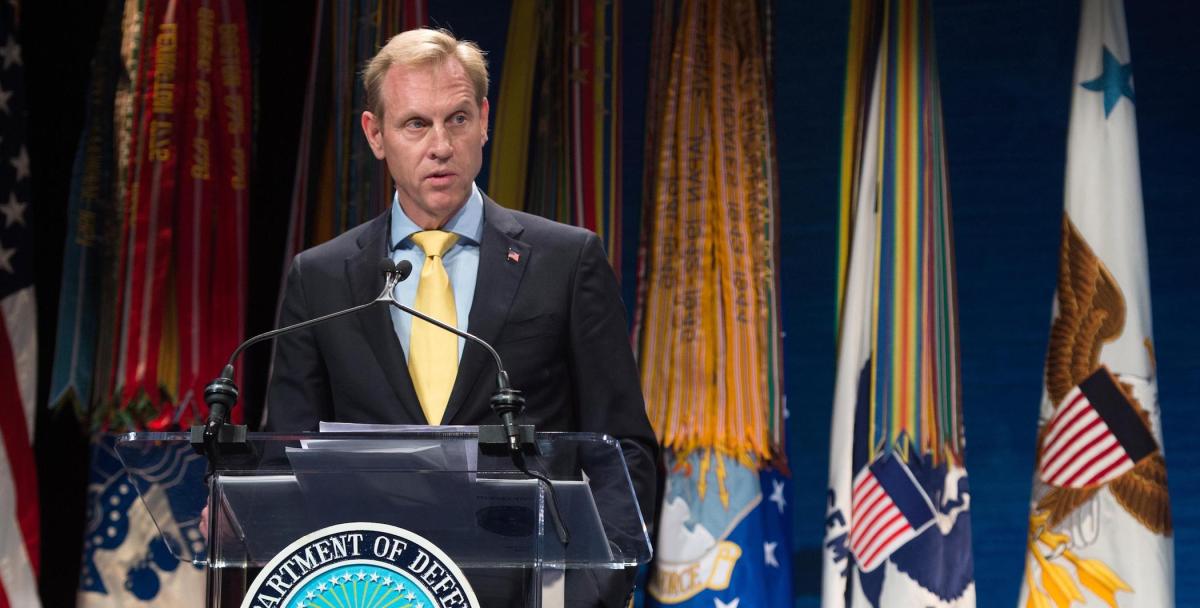 A recent trip to the West Coast was very eye-opening to Defense Secretary Jim Mattis and his deputy — it made clear the Pentagon must take "aggressive" steps to embrace emerging, commercial cloud technologies to maintain military dominance.
Citing that trip, Deputy Secretary of Defense Patrick Shanahan issued a recent memo directing the creation of the DOD Cloud Executive Steering Group "to devise and oversee the execution of a strategy to accelerate the adoption of cloud architecture and cloud services, focusing on commercial solutions."
"I am directing aggressive steps to establish a culture of experimentation, adaptation, and risk-taking; to ensure we are employing emerging technologies to meet warfighter needs; and to increase speed and agility in technology development and procurement," Shanahan's memo reads. "While technological modernization has many dimensions, I believe accelerating the DoD's adoptions of cloud computing technologies is critical to maintaining our military's technological advantage."
The group will operate the initiative in two phases, beginning with using a "tailored acquisition process" to buy a modern enterprise cloud solution to support unclassified, secret and top-secret information. In phase two, the steering group will move select DOD components to the acquired solution and, "to the maximum extent possible, operationalize its mission using security, software, and machine learning capabilities that cloud technology provides."
Ellen Lord, currently under secretary of defense for acquisition, technology and logistics until that office splits, will head the steering group and report directly to Shanahan's office.
Several familiar faces will serve as the group's standing voting members:
Will Roper, director of the Strategic Capabilities Office
Raj Shah, managing director of the Defense Innovation Unit-Experimental
Chris Lynch, director the Defense Digital Service
Josh Marcuse, executive director of the Defense Innovation Board
Missing, however, is acting CIO John Zangardi, though John Bergin, business technology officer for the DOD CIO, will serve as an adviser to the group.
The group will report its progress to Shanahan on a bi-weekly basis. It will also deliver a formal report on its action plan by Nov. 15.
In June, the Pentagon awarded a nearly $500 million contract to CSRA for the milCloud 2.0 program. The milCloud 2.0 program enlists CSRA to deploy commercial software on DOD data centers and operate on the DOD Information Network, billing defense mission partners for only the services they use, rather than the flat fee system currently employed. The contract has three base years and five optional extension years.