Pentagon's 2019 IT budget appropriations target cyber, AI and new organizations
The immixGroup team takes a closer look at some of the top drivers for the department's IT budget for fiscal 2019.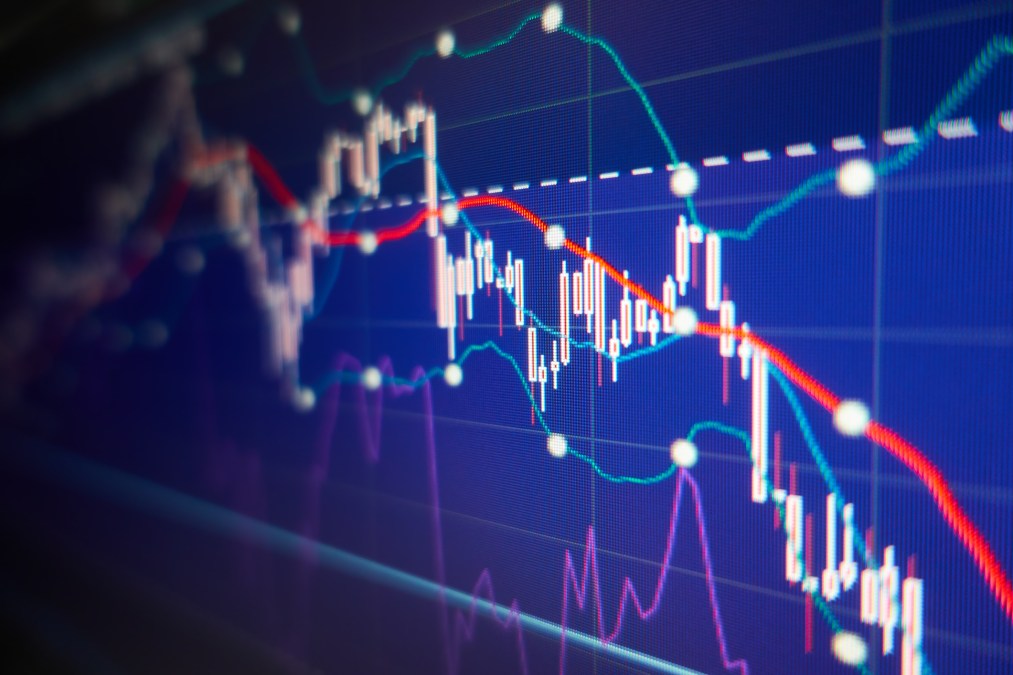 Fiscal 2019 is shaping up to be a banner year for the Department of Defense from an IT budgeting perspective. The department received appropriations before the budget deadline, with $46.4 billion dollars in IT funding – a 3 percent increase over last year. But while FY19 may be a high-spend year, it may be the peak for IT spending at DOD, when you consider the budget over the next five years. After this year, budgets are projected to flatten out as cost-cutting measures such as data center consolidation kick in.
Let's take a closer look at some of the top drivers for the department's IT budget.
NDAA Considerations
This year's National Defense Authorization Act (NDAA) features a few key changes that will impact the DOD landscape, not only in FY19. With AI, machine learning and automation becoming buzzwords in the IT industry, Congress has charged DOD with developing a plan to incorporate AI into its enterprise.
DOD CIO Dana Deasy has taken a page out of the intelligence community's playbook by creating the Joint Artificial Intelligence Center (JAIC), the DOD's counterpart to the IC's "Automating Intelligence using Machines" initiative, otherwise known as AIM. DOD's Deasy has described JAIC as "embryonic" at this stage – but it's intended to be the hub of DOD's artificial intelligence operational expertise.
The Joint Enterprise Defense Infrastructure (JEDI) cloud competition has dominated headlines throughout this year – the winner-take-all nature of the contract has been quite controversial. While Amazon had a big advantage when the RFP was released, Microsoft announced just a few days before the RFP deadline on Oct. 12 that its Azure cloud offering should have a secret-capable cloud enclave ready to go in first quarter of 2019, with top-secret following later.
Cybersecurity
DOD has $8.6 billion dedicated to cyber investments overall – about a 7 percent increase from FY18. And CYBERCOM is now officially a unified combatant command as of this May and is beginning to build out an acquisition strategy as its authority grows. At present, they award about $40 million a year in contracts, but that will grow to $75 million in FY19, then $250 million through 2025.
A key cyber item to hit the news was the release of a new, formal cyber strategy (the first in three years). Aimed at aligning cyber priorities to the National Defense Strategy, DOD agencies will be looking to leverage off-the-shelf solutions to reduce costs associated with custom-built applications – as well as overall flexibility that can help them keep pace with commercial solutions.
Cyber will also be affected by DOD's increasing adoption of AI and automation specifically in the analysis of large data sets to detect malicious activity. Most of DOD's cyber strategy is aimed at defense, which also means improving defensive posture for critical infrastructure. To that end, DOD also will be piloting a program to simulate cyber attacks on critical infrastructure to develop a better cyber posture and perform risk analysis.
Artificial Intelligence
Artificial Intelligence (AI) just might be the biggest technology the DOD is considering for the future. The technology has moved from being discussed to a technology budget item. AI has no shortage of use cases in DOD, and the growth is likely to be exponential. For example, Project Maven, which is the DOD's AI solution for analyzing imagery for intel purposes, increases from $16 million last year to $93 million this year – a 480 percent increase!
JAIC is the big news item when it comes to new AI-dedicated organizations within the department (with $70 million worth of funds dedicated to it). JAIC is dedicated to developing standards for AI tools and data sharing, and repeatable technologies that operationalize AI. DOD's Defense Innovation Unit will remain an important organization for AI, working jointly to pilot projects alongside JAIC. Additionally, DARPA is embarking on its "AI Next Campaign," which will dedicate $2 billion to research and developing new AI programs.
Space Command
Given its inclusion in the FY19 NDAA, Space Command will be a high-priority focus area for department policymakers in FY19. In the short term, we are likely to see Space Command spun out of STRATCOM as a subordinate command. It would be staffed with Air Force personnel, sourcing from STRATCOM and Air Force Space Command – specifically the Space and Missile Systems Center at Los Angeles AFB.
John Rood, Undersecretary of Defense for Policy at DOD, indicated that a Space Development Agency is likely to be created to help accelerate space technology adoption by Space Command. This new development agency will require a considerable number of business and security tools, because this new agency is likely to be an enormous target for enemy state actors looking to steal IP.
Just like CYBERCOM, Space Command will be a vital agency for IT spending in the next five years, as it is stood up to full operating capability. The DOD's current space programs portfolio is about $9 billion, and an Air Force memo released in September projected about $13 billion in funding for Space Command in the first five years, so you can see why it's getting all this attention.
FY19 is shaping up to be a great year for industry and the DOD. Many of the big changes are focusing on deploying or modernizing capabilities that can help the warfighter of the future. With AI, enhanced cyber protection and new organizations dedicated to helping modernization efforts, it will be interesting to see just how DOD intends to allocate its budget appropriations for the coming fiscal year.
Stephanie Meloni is a manager and Mark Wisinger is a senior analyst on the Market Intelligence team at immixGroup, an Arrow company, which helps technology companies do business with the government. The team utilizes a research-driven approach to help technology companies develop successful business strategies to sell to the public sector. Meloni can be reached on LinkedIn at www.linkedin.com/in/stephaniemeloni.