First QSMOs are 'proof points' for new shared services model
The first four QSMOs were selected for their size and back-office lines of business to develop a process for creating marketplaces.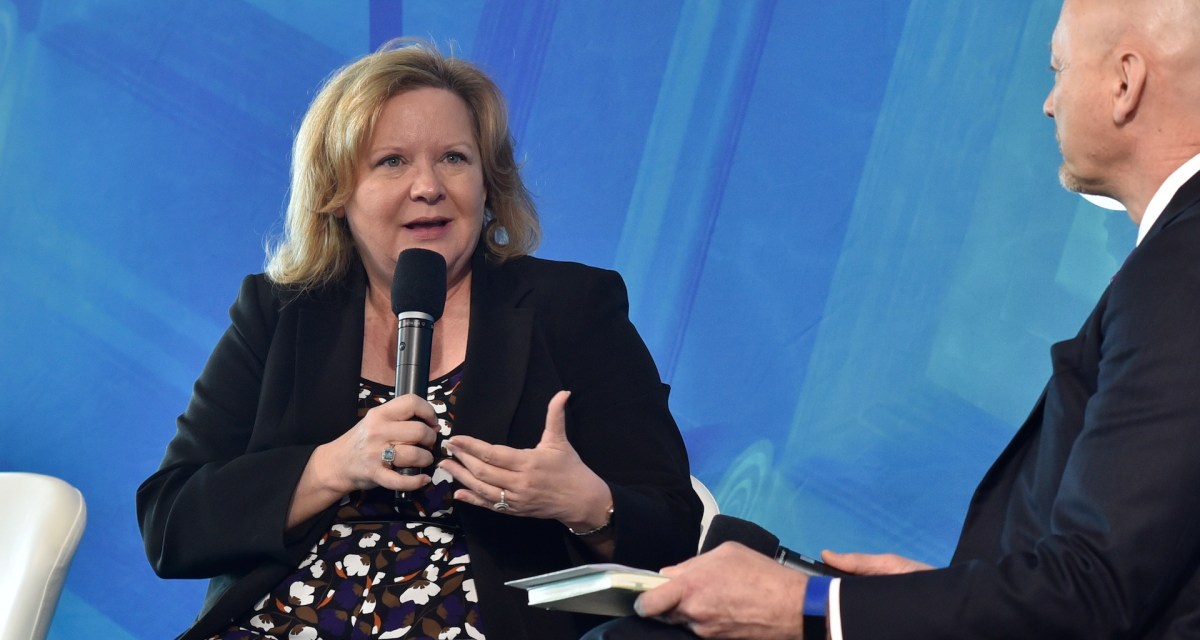 Moving agencies to integrated systems in accordance with the Office of Management and Budget's new shared services policy won't be easy, but the methodology is already being refined.
OMB released a memo on April 26 designating four initial agencies as hosts of quality service management offices, or QSMOs, charged with leading governmentwide adoption of common technology solutions.
Bigger, back-office lines of business like financial services and grants management were targeted first to best develop a replicable process for creating marketplaces, Margie Graves, U.S. deputy chief information officer, told FedScoop after speaking at the CFO/CIO Summit 2019.
"That's why when you're launching these — and I would call them proof points — it sort of lights the way because the flywheel moves faster after you get past those first few," Graves said.
On the financial management side, the Department of Treasury and Department of Health and Human Services are the QSMOs for finance and federal grants, respectively. DOT "is a little better off" because it's been experimenting with shared services for the past five years, said Tim Soltis, U.S. deputy controller, during the panel discussion.
Despite the progress, the finance side "is still going to be a challenge because you've got 24 agencies plus … around 40 systems, 19 other contracts that are maintaining the infrastructure of agency financial systems," Soltis said. "Grants? Multiply that by 10; I mean that is going to be a major hassle to try and figure out just what the landscape is and where the lines are."
OMB has been meeting with larger departments to figure out immediate needs and plan intermediate courses of action because, unlike with the last shared services policy memo in 2009, agencies won't be kept waiting until a solution is ready perhaps a decade later, Soltis said.
"Everyone's eyes glaze over when we talk about architecture," Graves said. "But if we don't do these plug-and-play, modular, Lego approaches to how we build these things and put them together, then we will always be in a situation where we will have to do the next hard thing."
Gone are the days of agencies building their own, highly customized solutions that "no one else can use because it loses its license," Soltis said.
Vendors of duplicative electronic invoicing, travel, payroll, and acquisition systems may "need to go out of business" because those systems are "built to not be interchangeable," he added.
OMB isn't done identifying new lines of business, and QSMOs for assisted acquisition, contract writing systems, customer experience, FOIA, travel, and real property management are forthcoming, according to the official website.
The biggest difference with the new shared services policy is governance and end state, Soltis said.
"Because the lines of business never had an end state," he said. "It was only ever going to get to standardization."