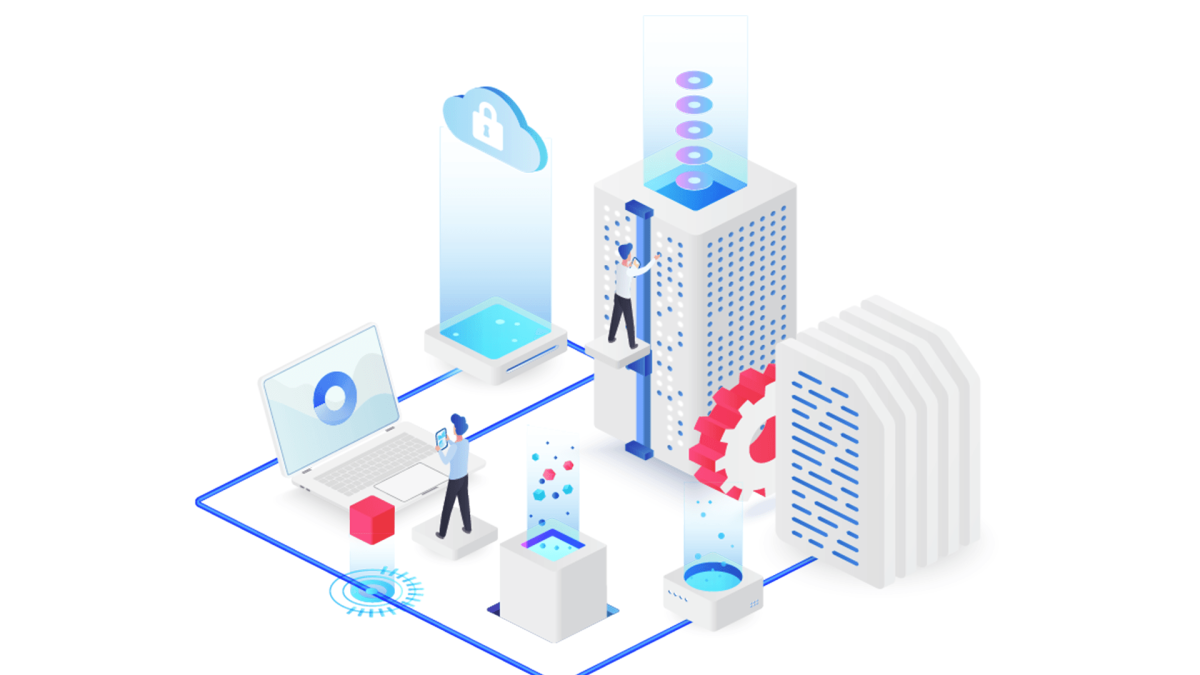 Data management platforms play vital role in future of government work
Modernized data management platforms not only play a part in driving digital transformation in the public sector, but also represent a key factor in attracting talent into the government's workforces, says a former recruiting company executive who now leads global marketing at OpenText, a leading information management provider.
"When we look at the future of government work, I see it playing out across three different theaters: It's work, workforce and the workplace. And each one of them have their importance to the future of work in government," said Brian Chidester, global public sector marketing executive.
While federal agencies have been charged with leveraging data to improve citizen services, having modern data management platforms, that enable the workforce and the work they do, sends an important signal when it comes to recruiting and retaining IT workers, said Chidester in a new FedScoop podcast underwritten by OpenText. Chidester, who hosts his own podcast program called "The Government Huddle Podcast," led marketing efforts at Monster, among other companies before joining OpenText.
Having a modern data management platform has taken on increasing importance during pandemic as current and prospective IT workers have grown used to working from anywhere and having the necessary IT platforms to manage data at scale remotely play into that, he says.
Challenges agencies face in modernizing
Chidester recognizes that agencies still face a number of hurdles in modernizing their data management systems. Among them: High customer expectations; the need to integrate data analysis; legacy system maintenance costs that must still be covered; and cloud immigration/integration issues.
"When we look at the Citizen Services being delivered to different constituents, oftentimes, what's really thought about is the user experience on the front end of that. But what really drives a lot of the value is the enablement of the workforce happening within government… allowing them to shift from a lower value to a higher value work on behalf of the constituent," he said.
"As private sector organizations start to improve some of these customer experiences … citizen expectations change. And it's beyond just an application that they use; it's really the ability for government employees and personnel to drive that value for them," he said.
"I think it's crucially important … to harness the value of the different data sets that the government has at their disposal. Oftentimes, data sits at rest. We want that archive not to be a place where data goes to die, but really want to harness the value of that data," he said.
What sets a modern data management apart
Chidester argues that government has some unique demands that require more powerful data management engines that can stretch across multiple ecosystems.
"To do that, you need something that is intelligent, connected, and allows the interoperability necessary to really conduct the business of government, not just today, but over the next 5, 10, 15 years, because all that's going to change," he said.
He pointed, by way of example during the podcast, at efforts at the National Institutes of Allergy and Infectious Diseases to develop digital processes, as well as support compliant records management. He also cited OpenText's work with the Government of Qatar to standardize data and prepare for massive amounts of information requests in advance of the 2022 World Cup
Listen to the podcast for the full conversation on public sector data management on FedScoop.com —  and hear more about "IT Modernization in Government" on FedScoop's radio channels on Apple Podcasts, Spotify, Google Play, Stitcher and TuneIn.
This podcast was produced by FedScoop and underwritten by OpenText.
Brian Chidester has headed up public sector marketing efforts at a number of leading companies including Appian, Monster, Arrow Electronics and Gannett before joining OpenText. He also hosts his own podcast program, "The Government Huddle Podcast."