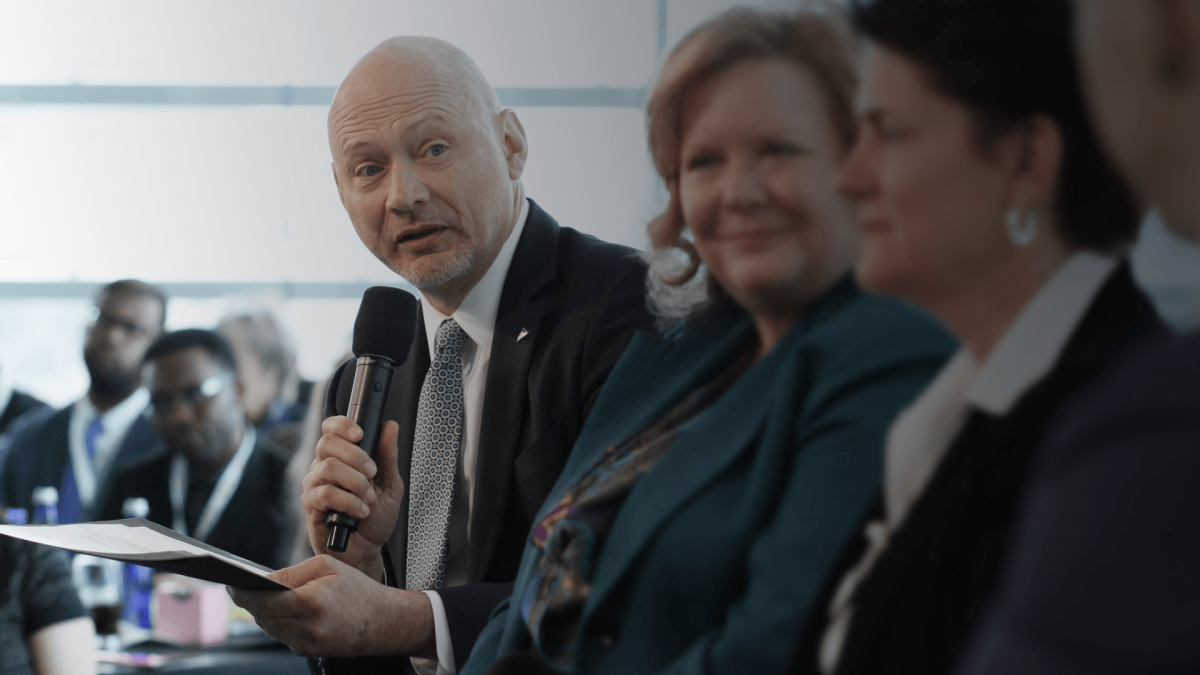 Why technology solutions alone don't solve government's modernization woes
Government agencies spend a lot of money on technology every year, but risk losing potential benefits if they don't also focus on their processes, people and acquisition approaches in their IT modernization efforts, says a strategic technology expert.
"Modernization is not always about technology," says Dave Young, senior vice president, strategic government at CenturyLink, in a new FedScoop podcast.
The impact of modern technology will require behavioral change from within agencies, he says in the podcast, which was underwritten by CenturyLink. But he also praised efforts by the government to support new technology investments, and in particular, the work of the Technology Modernization Board.
Young highlighted key take-aways from a panel of federal IT leaders he led at the IT Modernization Summit in Washington, D.C.  The panel, which included executives from the White House, the Department of Veterans Affairs and the Small Business Administration, discussed ways federal CIOs are delivering IT services faster and more effectively through the Technology Modernization Fund and how the board considers a range of baseline information before approving funds to requesting agencies.
"For decades the government has viewed technology through a programmatic lens" that led agencies to design, develop and implement their IT programs in silos, says Young, who has worked for several major telecommunications firms in the government market over the past 30 years.
Now, however, agencies are seeing the benefits of incorporating agencywide industry or enterprise technologies, like software-defined networks. So instead of building customized systems, they are modifying commercial off-the-shelf solutions for specific requirements.
The challenge moving forward, from Young's perspective, is to get the government to refocus its approach on the desired outcomes, rather than itemizing the exact technology components the agency wants to acquire.
"This would remove the government from being responsible for picking the exact right components and let the technology experts do that instead," Young says in the podcast.
When a technology company can manage a project based on an outcome or expectation, it isn't locked in to a specific technology. This changes the relationship between government and industry into more of a partnership, where agencies can benefit from what commercial firms are seeing on the technology landscape, he says.
"Private industry itself spends a significant amount of time evaluating the newest technologies, learning and exploring about them before they go into the actual buy component," Young explains as part of the value proposition government can gain from the private sector.
He's hopeful agencies will take more of a partnership approach in developing their next-generation IT plans under GSA's Enterprise Infrastructure Solutions (EIS) and Alliant 2 governmentwide acquisition contracts. CenturyLink was the first company to receive an authority to operate under the 15-year, $50 billion EIS contract and was also the first company to win an EIS task order.
Young cautions, "everything is so intertwined, everyone must be careful that the introduction of a new technology does not cripple the entire enterprise. Agencies need to take this wholistic approach for everything they do around technology."
Listen to the podcast for more insights from the Technology Modernization Board Panel. You can also download this episode from our FedScoop Radio channel on Apple Podcasts, Spotify, Stitcher and Tune-in.
Learn more about how CenturyLink can help federal agencies with their IT modernization initiatives at CenturyLink.com/federal.
This podcast was produced by FedScoop and sponsored by CenturyLink.