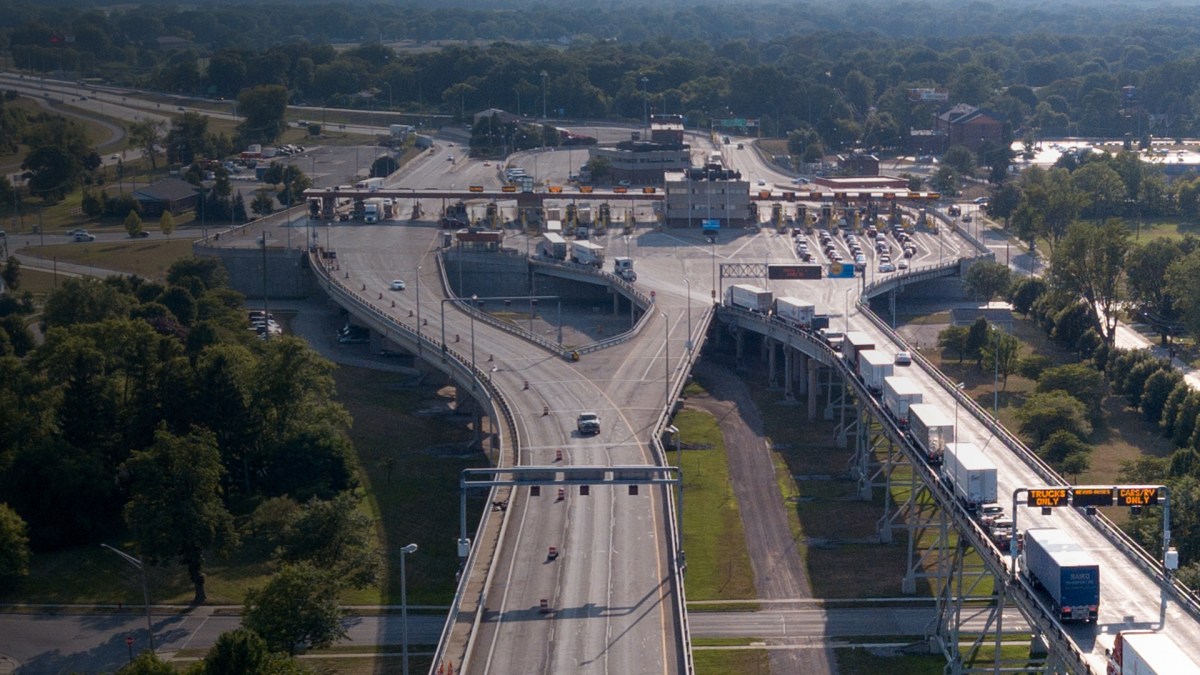 Why agencies see edge computing on the IT horizon
As more users and devices generate more data on federal networks, agencies are confronting the need for higher performing computing capabilities at the edge of their networks, say government and industry experts in a new FedScoop podcast on IT modernization.
The increasing need for edge computing reflects the growing array of devices operating on government systems where connections to the cloud aren't feasible or reliable enough, says John Garrett, senior director of federal civilian agency business for Dell Technologies. That includes things like medical imaging systems at health centers, earthquake sensors in remote areas and "kinetic platforms such as planes, rockets and automobiles."
"As we get more and more of these embedded devices out there — and the possibilities of what AI is capable of expands — you have no choice but to do the compute at the edge," he says. "It's just the latency between the data center or the cloud back to the device to do real time analysis — [the response time] just isn't there," says Garrett.
That latency, and the need for greater on-site analytics, are among the reasons U.S. Customs and Border Protection has begun investing in edge computing capabilities beyond its traditional data centers, according to Ed Mays, executive director of CBP's Enterprise Data Management and Engineering Directorate.
"We see edge computing as a new frontier being enabled by hyperconnectivity, which allows us incredible levels of improving our resiliency — making sure that we can meet the mission and push those capabilities needed by [CBP's] officers and agents closer to them," he says.
That's not an incidental goal. Mays' office supports one of the world's largest law enforcement organizations, with responsibility for protecting the nation's borders, facilitating $2.4 trillion in international commerce annually and safeguarding millions of travelers daily.
Mays sees edge computing as a bona fide game changer. "When you start to think about it, instead of worrying about latency and the dire need for bandwidth, as edge computing and 5G become more valuable, [we envision] things like enhanced mobile broadband, ultra-reliability, and low-latency communications are really going to change how we do business," he says.
At the same time, Mays also envisions the likelihood that edge computing will change the architecture of his data center operations.
"Because edge computing will be able to actually drive more data to the end user, focus has to be on security, too — making sure that we're able to secure that data that's out near the edge — and also enhanced capabilities, with machine learning and AI. I'm pushing to get rid of my day job," he says, half-jokingly, "which is data center operations, and move it to a mainly cloud model, but then to edge as well."
What's changing the technology landscape and driving the shift to edge computing, says Garrett, is a combination of Moore's Law, with increasingly powerful computing power in ever-smaller devices, and AI algorithms that can do locally what once required racks of computers to do remotely.
But another factor Garrett sees is the extent to which agencies are looking more carefully at app rationalization, and deciding what workloads make the most sense, where and on what kinds of computing platforms.
"Certain things are absolutely going to make sense in the public cloud. Certain workloads are going to make sense on-prem. But what we're seeing is that more and more workloads — as the capabilities grow — will go to the edge," says Garrett.  The task for CIOs and officials like Mays, suggests Garrett, is "figuring out what workloads make sense in the right places, on the right capability and compute process at the time."
Mays acknowledges that task will bring complexity, but it will also yield advantages in the long run.
Just as CBP had to build a certain amount of redundancy in its systems to ensure resiliency if a region goes down or if there's a power outage or crisis of any kind. When "we're talking about edge computing, the same thing is true," Mays says.
"You've got to be able to [ensure] your data can access your applications. Hopefully, as we move forward with edge computing [and] 5G, you'll have many more connection points to access and allow you to get that enhanced mobile broadband or ultra-reliable low-latency comms that's so very important to us," says Mays.
Listen to the podcast for the full conversation on edge computing and hear more on IT Modernization in Government on FedScoop radio channels on Apple Podcasts, Spotify, Google Play, Stitcher and TuneIn.
Dr. Ed Mays is executive director, Enterprise Data Management and Engineering Directorate in the organizations with responsibility for protecting the nation's Office of Information Technology at U.S. Customs and Border Protection, one of the world's largest law enforcement border, while facilitating lawful international travel and trade. He served in a variety of leadership roles in the Marine Corps Systems Command with more than two decades of logistics and support experience.
John Garret is senior director of federal civilian agencies for Dell Technologies Federal, responsible for the full portfolio of Dell's enterprise systems, software and services and client solutions at Dell. He is also active on a number of advisory public sector and homeland security advisory boards.
This podcast was produced by FedScoop and underwritten by Dell Technologies.