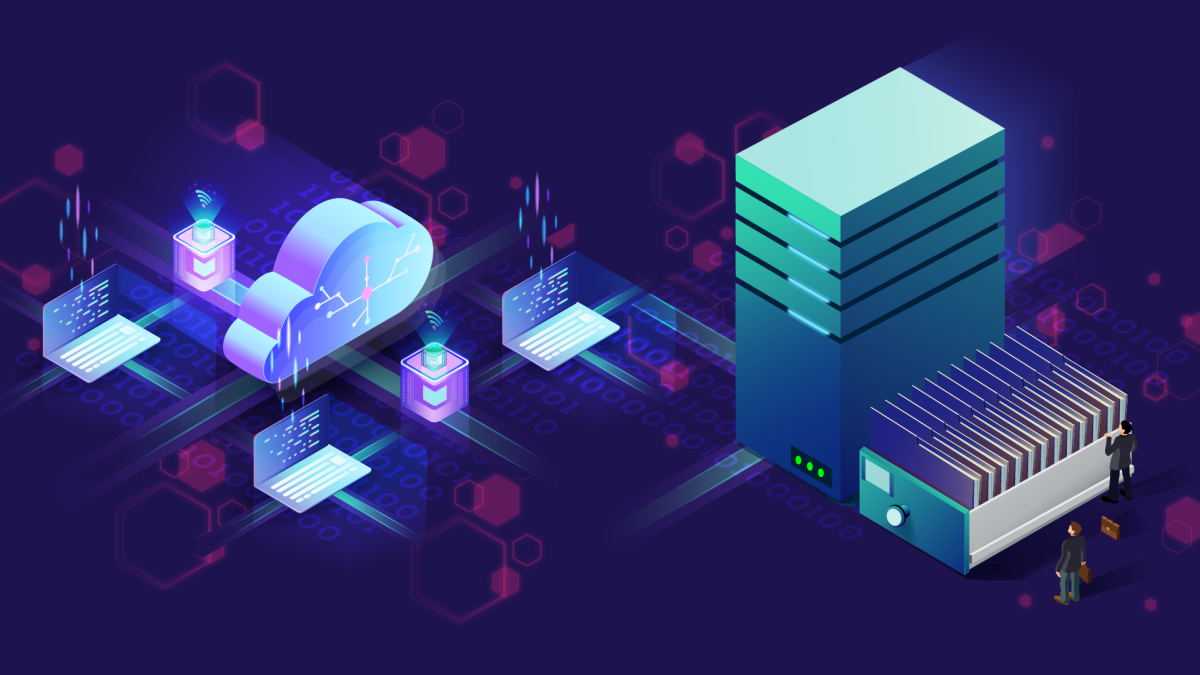 Workforce skills gap slowing cloud readiness for mission critical services
Federal agencies moving to the cloud are focusing more of their attention on ways to deliver mission critical services, not just on redeploying traditional office productivity tools, say cloud specialists in a new podcast. But IT teams remain challenged by a lack of experience and skill in operating in hybrid environments.
Those concerns, among others, are borne out by findings from a "Federal Cloud Readiness Report," published by FedScoop in December.
Podcast guest Mike Wilkerson, federal cloud specialist for Amazon Web Services sales at VMware, says one of the surprises he saw in the study's findings was that only 30 percent of government leaders surveyed said their agency currently has a high or advanced ability to provision a virtual data center quickly, even though cloud has been around for many years. The ability to provision a virtual data center can serve as an indicator of how ready agencies are to migrate enterprise applications to the cloud.
One reason for this, Wilkerson suggests, may be that agencies moving office productivity tools to the cloud gained experience managing their workloads at the application layer, but not at the virtual data center layer. Gaps in knowledge and experience for advanced provisioning still remain as agencies shift their focus to mission critical services, he says on the podcast, which along with the report was underwritten by VMware, Intel and Carahsoft.
The study also found that the biggest motivation to move to the cloud now, according to agency executives, is no longer cost reduction but pressure to improve mission critical services. That represents a significant shift, according to Illyse Shaeffer, a cloud software-defined infrastructure solutions technical specialist at Intel, who also spoke on the podcast.
"It was interesting to see that the federal space is realizing that they need to build faster, and provide services quicker, in order to be more responsive to their constituents," Shaeffer says.
In order to move forward, Schaeffer recommends IT leaders educate gain a deeper familiarity with the resiliency of their applications as they begin to operate in a hybrid environment. She also recommends assessing which applications are the most resource-intensive before mapping a migration strategy. Additionally, they need to understand the amount of bandwidth required between users and the applications they are requesting.
Wilkerson was quick to note that agencies need not work alone as they move to more advanced virtualization to meet their mission critical needs. Cloud service providers have been managing workload and application migration for many years with private and commercial clients, and government agencies are well-positioned to take advantage of that experience, especially now that VMware has partnered with AWS.
"When it comes to migrating workloads we've taken a lot of the risk out of that equation," Wilkerson explains. "Customers running legacy workloads no longer have to refactor, rewrite and re-manage … it's a simple copy and move the workload across the wire and bring it back."
While security is no longer the biggest deterrent for agencies considering a move to cloud, Wilkerson acknowledges it remains a significant concern. He says, however, that agencies should take into account that a hybrid model includes multiple layers of security – "you've got the security of the cloud provider itself, you've got the perimeter-based security, and with technology you've got hypervisor-based separation along with customers that are taking advantage of software-based micro-segmentation." 
Learn more about the findings from the "Federal Cloud Readiness Report."
This podcast was produced by FedScoop and underwritten by VMware, Intel and Carahsoft, who shines light on government's innovation heroes working to modernize IT.