Security no longer CIOs' top concern in the cloud, AWS's Carlson says
Security in the cloud is still a major concern for federal CIOs, but it's not the leading concern it once was, according to Teresa Carlson.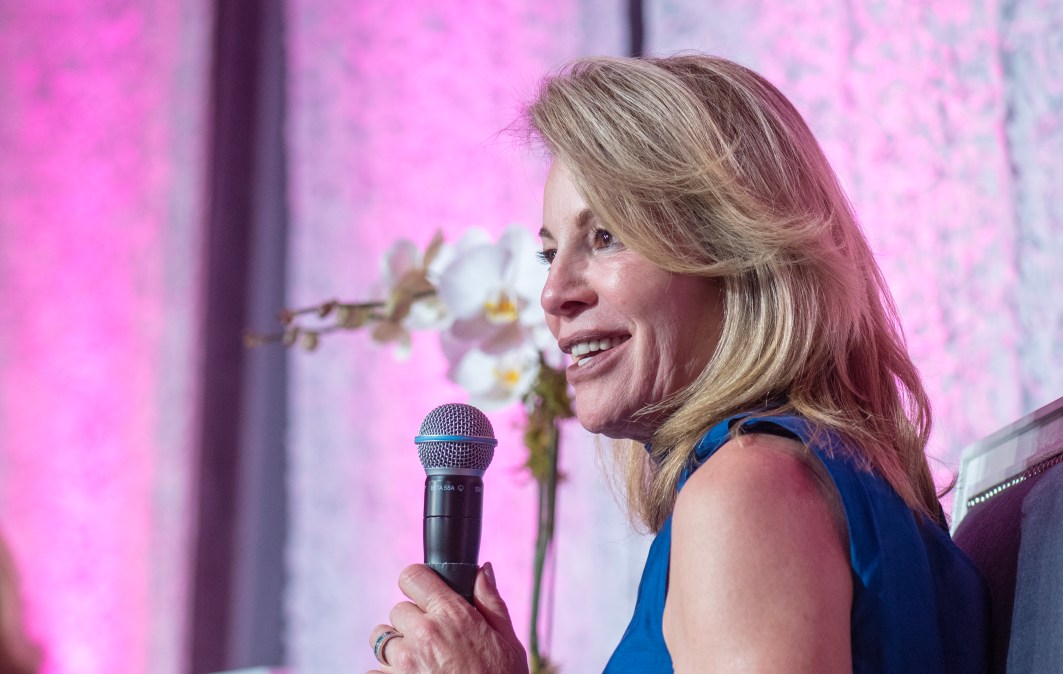 Security in the cloud is still a major concern for federal CIOs, but it's not the leading concern it once was, says Teresa Carlson, head of public sector for Amazon Web Services.
Carlson, on a recent trip to Washington, D.C., met with several federal civilian agency CIOs and CISOs, and in their talks, she learned something that surprised her.
"Security was not their number one issue at all," Carlson told FedScoop. "We talked about it. They even said to me: 'Security, that's just not a thing we're now concerned about with cloud.'"
Security, in the early days of cloud computing, began as the biggest concern for federal agencies who want to migrate their systems and applications, but now the cloud is the most secure place to be, Carlson explained in her opening keynote Wednesday at the AWS Public Sector Summit.
"We heard all the narrative about 'cloud's not secure,'" she said. "In the early days of starting this business, we could not even get in the door without everyone saying, 'cloud's not secure, we're not using cloud.' Today, more of our customers actually come to the cloud because of the security, and they understand those principles in terms of the architecture and design."
Indeed, now her agency customers are more concerned about things like the ability to be agile in their acquisition of cloud services and enhance the user experience of them.
"They were really asking help for better acquisition vehicles. They said it's really hard still to get to the cloud in big ways without that right vehicle, and we need to have more agile acquisition vehicles to get there faster," Carlson said of her meetings.
"'Help me move faster,'" she said she heard over and over.
Her team at AWS has been working with procurement officials, "informing and educating" them on what they see needed and what's working in other regions, she said. "We share vehicles from around the world, and we share vehicles around the U.S. that we think are really working well, and we connect the dots a lot."
"We're even talking to the new administration about the idea that they can probably utilize a new SWAT team or ninja team of procurement leaders that just do agile IT acquisitions," Carlson told FedScoop.
On top of that, Carlson pointed to better user experience in the cloud as a growing concern for the federal government.
"While you may not hear a U.S. Government CISO or CIO say they're leaning more toward the user experience versus the certification…I do believe they're thinking about that more," she said. Security's just got to be there, right. It's got to be there in everything that you're building. And if you build something that's super highly secure that no one can use, then you're not getting anything unique."