Fogarty takes lead of Army Cyber Command
The lieutenant general takes over for Paul Nakasone, who moved up to head the NSA and U.S. Cyber Command.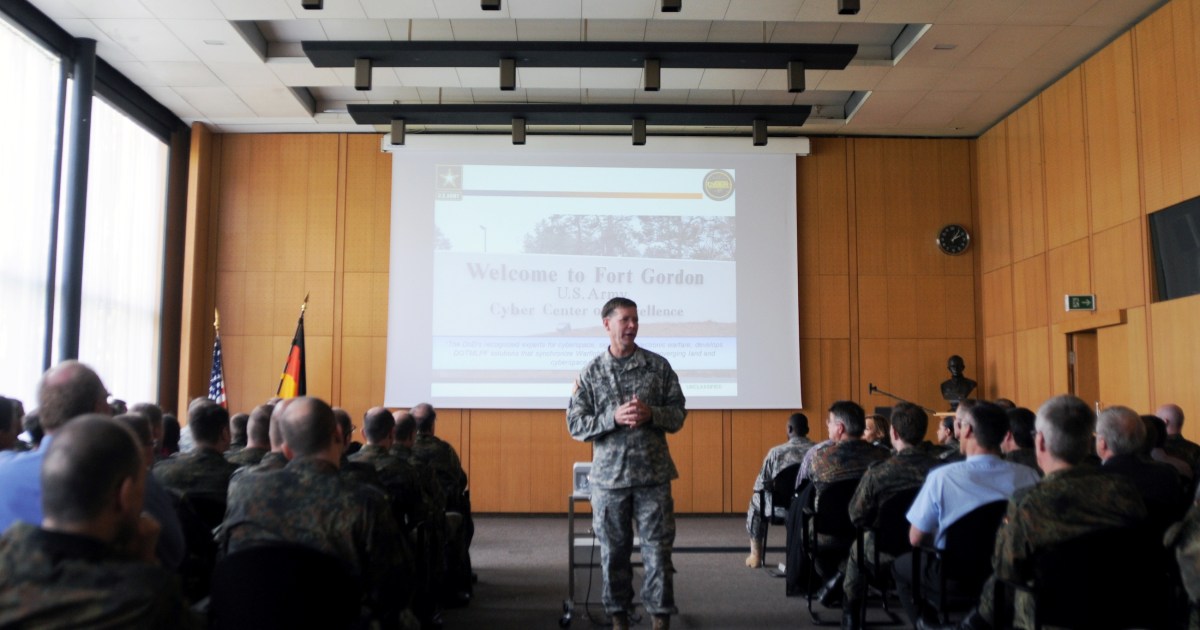 Lt. Gen. Stephen Fogarty officially took the post Friday as U.S. Army Cyber Command's new commander.
While Fogarty has technically been filling the role since May 11, it was made official June 1 in a ceremony in which he was also promoted to the rank of lieutenant general.
As commander, Fogarty will head the agency that conducts electronic warfare and cyber-operations for the Army as a service component of U.S. Cyber Command.
"You carry out your duties in quiet and unappreciated ways every single day to defend us from those who wish to do us harm," Army Chief of Staff Gen. Mark Milley said at the ceremony, according to a press release.
Addressing the team he now leads, Fogarty said the Army's cyber mission is "the most complex and important operation conducted in our Army 24 hours a day, seven days a week."
The Senate quietly confirmed Fogarty for the commander role in April. He takes over the helm of Army Cyber Command from Gen. Paul Nakasone, who recently took charge of U.S. Cyber Command and the NSA.
According to Politico, Fogarty will also lead Joint Task Force Ares, a unit headed by his predecessors that conducts cyberwarfare operations against ISIS.
Before taking his new position, Fogarty was the assistant chief of staff of U.S. Cyber Command. According to his official bio, he has also held leadership positions within U.S. Special Operations Command, NATO's International Security Assistance Force and the U.S. Army Cyber Center of Excellence.