Trump administration to make IT modernization an 'imperative,' says former SSA CIO Rob Klopp
The Trump administration will make agencies fund IT modernization from within, says the former federal IT official.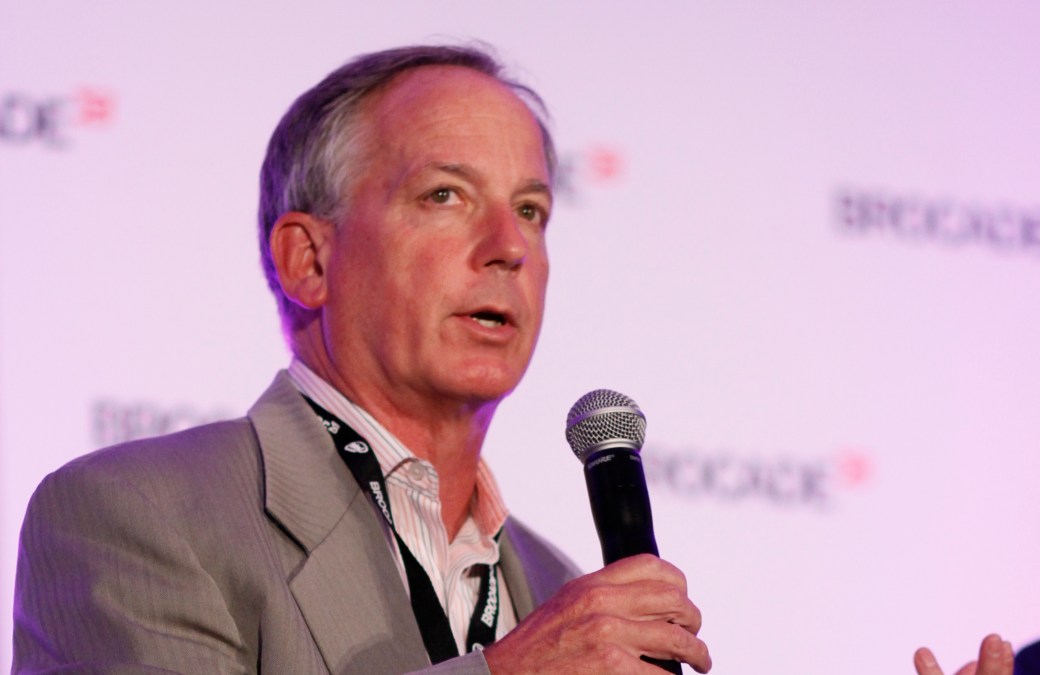 The Trump administration is going to make agencies fund IT modernization from within, says a former federal IT official who recently left government service.
In a conversation with FedScoop, former Social Security Administration CIO Rob Klopp predicted that the Trump administration probably will elevate IT modernization higher than the Obama administration already did.
Agencies will have to do it without a dedicated funding boost, though, said Klopp, whose last day in the government was April 14 after more than two years in the SSA job. The Trump administration had asked him to stay on during the transition.
"I would say where the previous administration believed that IT modernization was an extreme high priority for the federal government, what the current administration is going to say is that it's not a priority, it's an imperative. And what I suspect, I don't know this for sure … what I believe is going to happen is you're going to start to see [the Office of Management and Budget] telling agencies: You don't have any choice. You have to fund IT modernization. And there's no extra money for it, but you have no choice, you have to fund it from your existing capital budgets," Klopp said.
Extra money for IT modernization could be helpful as long as the money was spent wisely, Klopp said, but the White House will take a different approach.
"What is going to come out of the current administration is not going to be funding, it's going to be some mechanisms that are going to make it easier for the federal agencies to use existing dollars to fund IT modernization," he said.
He later added: "There just isn't going to be money, and if the choice is 'no money and force people to start working on it anyway,' or 'no money and just don't do anything,' then I think everybody believes that forcing them to do something is better than nothing."
Klopp noted, too, that Republican Rep. Will Hurd of Texas is trying to reinvigorate ideas that failed last year on how to enable agencies to modernize their IT.
Indeed, Hurd has said he plans to reintroduce "very soon" a tweaked version of legislation that died last Congress. The Modernizing Government Technology Act of 2016 would have created individual IT working capital funds for each of the 24 CFO Act agencies and a centralized IT modernization fund from which executive branch agencies could apply to draw.
"I thought it was helpful," Klopp said of Hurd's IT modernization ideas, noting that many agencies try to spend last-minute any money left over at the end of a fiscal year.
"The fact is nobody gives that money back if they can help it," Klopp said. "So what the Hurd thing really says is guys, when you get to the end of the year and you have that extra money left over, which we know you do every year, we'll let you put it in a no-year fund that you have five years to spend, earmarked for IT modernization. So it's pretty painless, it's really a great idea actually. Again, I thought that the bill last year that basically had two vehicles … I thought both of those things together were really smart."
As for one of those vehicles — the centralized fund — Hurd told FedScoop in March that President Donald Trump's final budget request for fiscal 2018 is going to bring back a proposal for a centralized IT modernization fund housed in the Office of Management and Budget, but that it is still unknown how much the administration would request.
'Gigantic success' at SSA
Klopp took on some hefty modernization work himself while at SSA. In particular, his team worked on modernizing its disability claims processing system, a project that was more than $200 million deep when Klopp arrived on the scene.
"When I came in, the agency had spent over $200 million on the project, and I was able to fairly quickly recognize that the project was fundamentally failing," Klopp said, adding that his office "created sort of an objective set of criteria to measure the upcoming release against and when we found that the release failed in all criteria we shut the project down, and began a brand new project from scratch."
With a brand new team, brand new technology and more, in 14 months the team was able to deliver its first production product to its customers, Klopp said.
The updated Disability Case Processing System (DCPS2) "was a gigantic success," he said, adding that its victory opens the door for future modernization efforts.
"The agency runs on 30-year-old COBOL applications," he said. "And the engineers there knew that they needed to modernize but they couldn't figure out how to get started. … In this giant pile of gunk they kind of picked off all the easy things to modernize and kind of hung around the edges and what was left was this giant problem. And what we did was found a way to start pulling at that giant problem, and the trigger that showed them that they could do this was the fact that we were able to go and build DCPS2 so quickly and so inexpensively using modern stuff."
Klopp said if there was one thing he would hope to leave behind for anyone working on IT modernization, it would be the importance of having a "fairly simple technical definition of what a modern IT thing looks like."
While at SSA Klopp tried to establish a three-point guideline for what a modern IT thing actually is:
A modern application has to be deployed in a public cloud;
It has to be optimized to run in the cloud;
Its user interface has to be browser-based.
"One of the things that I find really odd in all of the discussions about IT modernization is how few of those discussions are about what's the definition — what does the target of IT modernization look like," Klopp said, later adding, "and because of a lack of a sound discussion around the target I worry that we will trade in our 1985 car for a 2000 car and call that modernization."
While Klopp says he accomplished more in his time as CIO than he "ever dreamed," he could name one thing he was unable to do.
"I was unable in my time at the agency to get the agency to recognize that IT modernization is an imperative. I was able to get them to realize that it was a high priority, and I was able to get them to upgrade the priority substantially … but in the end when it came right down to: OK, we have limited money to spend, how are we going to allocate the money, they never allocated money for IT modernization because they had so many other high priority issues," he said.
"And that's why I'm sort of supportive of this idea that IT modernization change from being an extreme high priority to an imperative," he added, turning back to his earlier thoughts on the Trump administration. "I think that that's an important upgrade to the program, because I was unable to get the executives of the Social Security Agency to actually allocate a substantial amount of funding to IT modernization."
Klopp isn't sure what he's doing next, but said there are a lot of opportunities "brewing."
At SSA, Klopp's deputy Herb Strauss is serving as Acting CIO for now. Strauss actually left the agency, but the administration also eventually asked Strauss to come back as a transitional employee, Klopp said.
"Herb will basically stick around until the next CIO comes in, help transition things to that person and then Herb will be out as well," he said.