Using generative AI to drive citizen engagement and empower the workforce
Google Public Sector CEO Karen Dahut urges government leaders to get started with generative AI pointing to early successes of public agencies.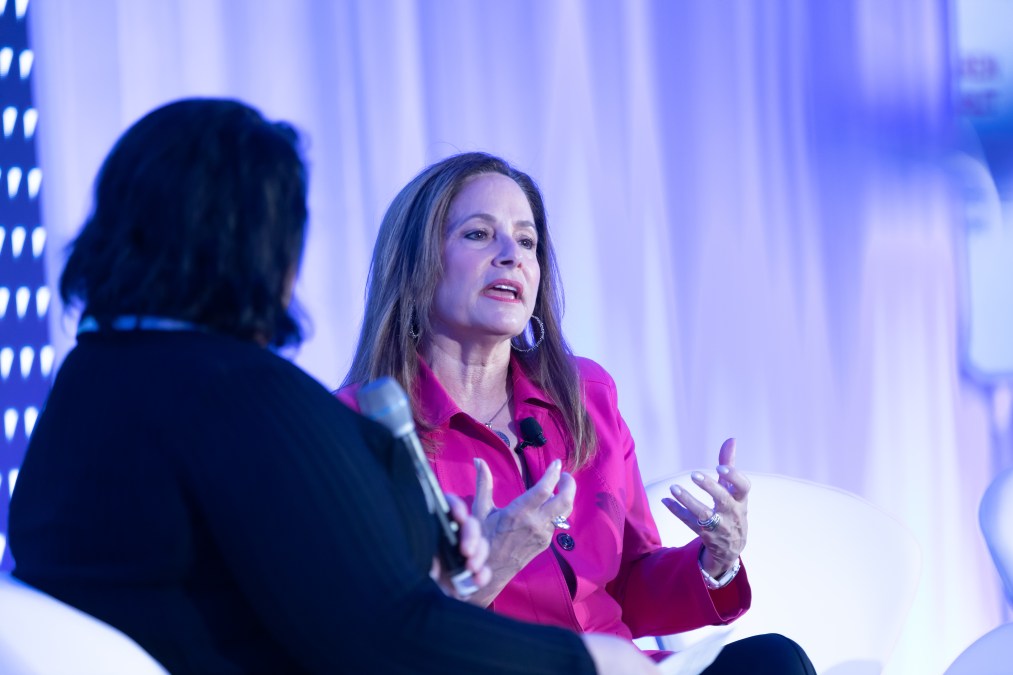 Government agencies are demonstrating the power of generative artificial intelligence to improve communications and mission outcomes with citizens and employees, Google Public Sector CEO Karen Dahut said during an on-stage interview at FedScoop's FedTalks in Washington, D.C.
Dahut acknowledged that there are still a lot of questions government leaders are asking about how to properly implement the technology across the government space. Among them, she said, is how to implement AI capabilities into mission activities while protecting agency data.
"Google is the first cloud provider to develop world-class generative AI enterprise tools—like Vertex AI—which allows you to create a special and unique enclave for your data, so your data isn't exposed to the public," she explained.
Citizen engagement
Dahut touched on ways government agencies are implementing generative AI tools to improve how citizens engage with public services.
For example, in Dearborn, Michigan, where 48% of the population is non-English speaking, city officials implemented a translation AI tool powered by Google Cloud Contact Center AI (CCAI) to help its citizens access information.
"The city has a long history of immigration and bringing people from across the globe to work in the car industry in Dearborn," she explained. "They're U.S. citizens. They just happen to speak Arabic, Spanish and French as their primary languages. And so now they can engage with their government in a really meaningful way."
At a time when there is a lot of public attention on the role of government, Dahut stressed the importance of modernizing access to services as a method of trust-building between government and citizens.
Employee empowerment
Another benefit Dahut touched on is the idea that generative AI "empowers government employees with AI superpowers."
She cited two new products that can assist with, and expedite, certain workflows. The first, Duet AI, is an "always on assistant" that is trained to help employees be more productive on Google Workspace, for example, by pulling together a presentation or creating content. And second, she said, is Codey, a generative AI tool that assists with developing or correcting code in more than 20 different programming languages.
"Generative AI is going to be the thing that drives digital transformation across government, because it's going to require cloud services, it's going to require the data enterprise to be applied and available to you, and I do think that it will enable and empower digital transformation," Dahut stressed.
Getting started
Dahut shared her experience working with customers on implementing generative AI projects and concluded that organizations that engage in a long process to develop an AI strategy will quickly find three things that tend to stand in their way—technology, trust and having the right talent.
"I always say, let's just get started. Let's just go!"
Dahut explained that there are always people within an organization who want to use the latest technologies that can fit within the organization's current reference architectures, and they can produce good results on a small scale.
Getting started on small ideations and small innovations can help drive an organization's modernization strategy in a meaningful way, she said.
Watch the full interview with Karen Dahut and hear more from our government leaders on Accelerating the Mission with Artificial Intelligence.