These 10 companies are building 'counter-drone' tech in the Air Force accelerator
The technologies under development really run the gamut.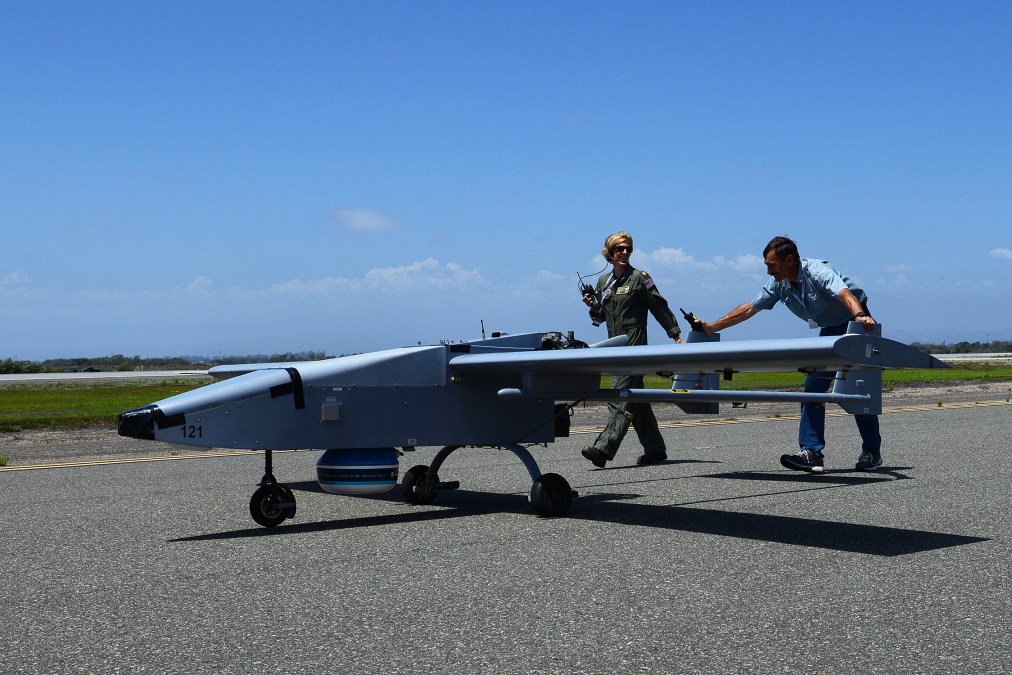 As drones become more widely used, both in the public and private sectors, we'll need increasingly sophisticated supporting technologies to keep the systems safe and secure.
With the help of Powered by TechStars, the component of the Boston-based accelerator that runs bespoke programs, the Air Force has welcomed 10 companies in to a three-month-long accelerator program specifically for what it calls counter-drone technologies. The cohort kicked off on Jan. 22.
In an interview with FedScoop in November Capt. Steven D. Lauver, cofounder of the accelerator idea, said the Air Force was taking a broad view of "counter-drone" — companies working on any number of different ideas from tracking tech to sensor tech and beyond could end up in the group. The Air Force did have some criteria in mind, however, like dual utility in the private sector and government, technical viability and operational interest, Lauver said.
According to a slide deck introducing the participant companies, now almost one month in the program, the technologies represented really do run the gamut.
Graphenest, for example, is a Portugal-based nanotech company producing graphene nanoplatelets for protecting coatings, printed electronics (with graphene-based conductive inks) and more. URSA, meanwhile, does forensic research on data from unmanned aircraft systems (UAS) and SICdrone has built a faster and more maneuverable drone. There's also a wireless security company, a radar that helps drones avoid collision and an aerospace parts supply chain tracking company.
All of the companies have relocated to Boston for the duration of the accelerator program — demo day is scheduled for April 19.
The Air Force does not invest in the companies directly, but according to this report, the TechStars venture fund has committed $20,000 to each company in exchange for a 6 percent stake.
As FedScoop has previously reported, this accelerator initially grew out of a school project Lauver and his classmates undertook at Squadron Officer School in 2016. To Lauver, the fact that his idea got this far is rare, and a testament to a new way of thinking within the federal government.
"We're at a place now where the government is thinking differently," he told FedScoop. "There's willingness all across the force to better engage with entrepreneurial communities, with nontraditional contractors and to do things differently."