Air Force bases embrace 5G to keep up with their planes
At a General Services Administration symposium, military and civilian agencies alike touted the new tech. GSA also launched a 5G customer experience campaign.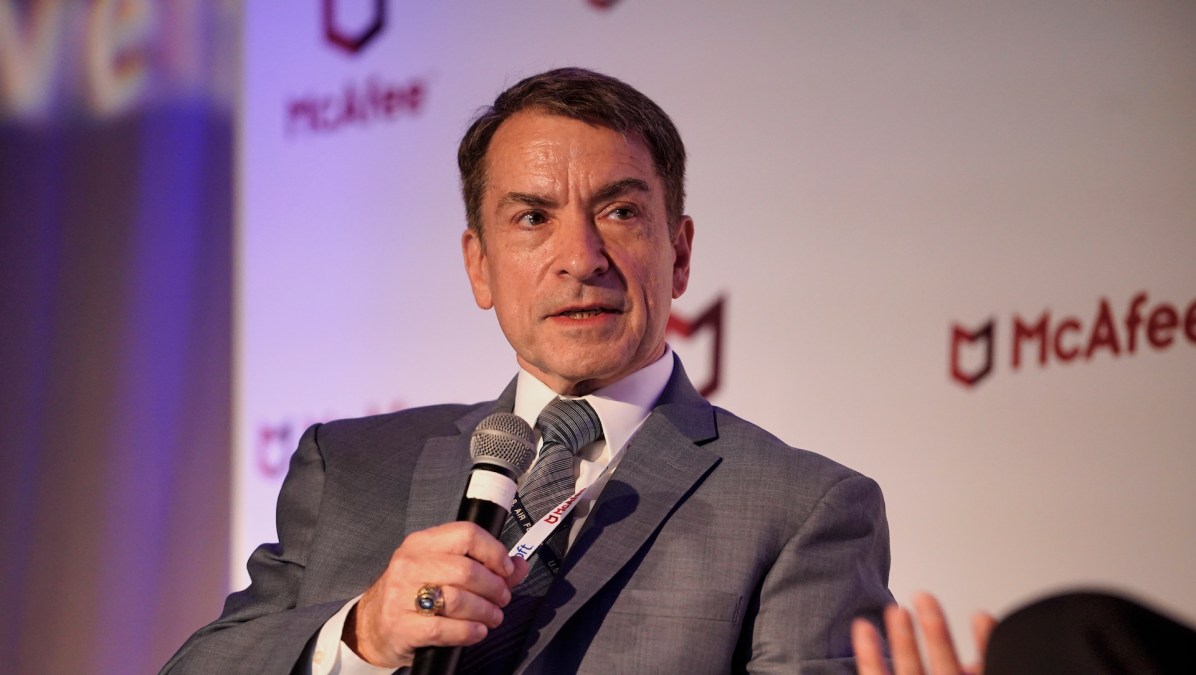 The Air Force has enabled fifth-generation wireless technology at 10 bases with plans for 16 or 17 more next fiscal year, in part, to keep pace with increasingly intelligent planes.
Planes now generate data from every possible feature, making it hard to transfer information off of them fast enough to run analytics while they're in flight.
5G will allow the Air Force to quickly extract data off its planes and, using network slicing, route information for analysis or predictive maintenance, said Frank Konieczny, the branch's chief technology officer.
"We want to get to the point where we can predict if a plane is going to have a problem and make sure that a part arrives, before the plane actually lands, to fix the problem," said Konieczny at the General Services Administration 5G Symposium on Thursday.
GSA used the symposium to launch its 5G customer experience campaign, while the Advanced Technology Academic Research Center simultaneously started a new working group for the technology.
Ultimately, the Air Force wants to enable 5G at all 300-plus installations it manages, Konieczny said.
The Air Force already uses augmented reality in pilot training, and virtual reality will make it so pilots can avoid using training aircraft that are "getting older, older and older," Konieczny said.
5G will allow VR wargames across multiple bases at once, he added.
The Air Force isn't alone in its need for 5G.
"With government mobile data traffic expected to be five times higher by the end of 2024, we know that agencies have a business need to start testing how this next-generation wireless technology will help them meet their mission," said Bill Zielinski, assistant commissioner for the IT category at GSA.
5G's speeds will be a boon for expansive agencies like the Department of Agriculture, which has 4,500 remote offices, said Tom Suder, president of ATARC.
But those agencies will need to rethink network infrastructure and security as they enable 5G.
"There's going to have to be a lot of interior building work done, but networks aren't going to look the same," Suder said.
New network architectures present new challenges, given the older technologies still in use at agencies and the Air Force.
One unsolved problem, according to Konieczny: "As we move to 5G, we have a lot of legacy LTE and everything else sitting out there. So how is the security of 5G going to be transferred through the LTE network that currently exists?"