Agency IT architects seeking API 'developer nirvana'
USCIS is is tapping a mix of standardization and customization within its agency's walls to drive new API solutions.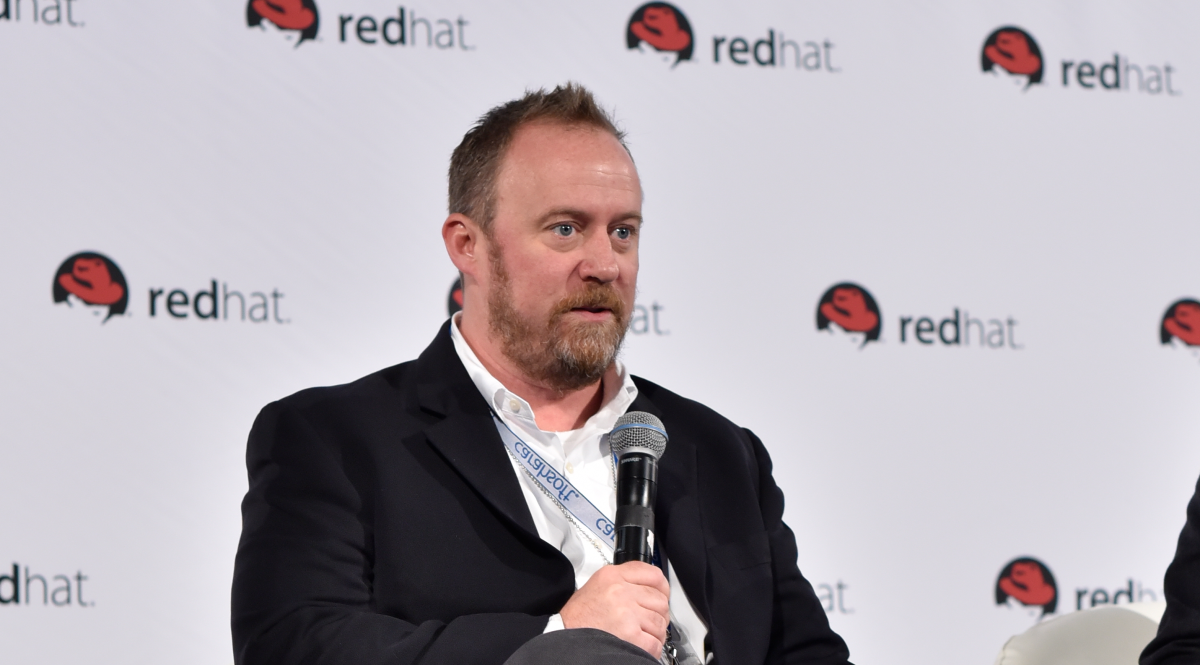 As the federal government plows forward on innovating the way it provides citizen services, at least one agency is looking to provide fertile ground for API developers to design new solutions.
To make that happen, Rob Brown, division chief of enterprise infrastructure of the U.S. Citizenship and Immigration Services' Office of Information Technology, is tapping a mix of standardization and customization within his agencies walls with a concept known as inner-sourcing.
Speaking at the Red Hat Government Symposium produced by FedScoop, Brown outlined the practice, which uses open source code and a centralized platform as its bedrock, encouraging developers to build customized tool sets for individual agency components, but on a grounded code that shares a commonality throughout the agency.
"As we move forward and we are aggregating all of these disparate teams, we start to leverage one version control system for configuration management, and one of our thoughts moving forward was promoting the use of code reuse," he said. "Having a common sort of tool set where we could to start to collaborate on issues across different portfolios, as well as sections of a division. Ultimately, across all of the OIT."
To move USCIS in a direction that could capitalize on the benefits of inner-sourcing, the agency utilized GitHub as its software development platform and encouraged innovation from there.
But in order to avoid the disparate solutions that can't integrate and have plagued federal information technology, Brown added that agencies must draw the sidelines in which developers can operate by laying down good governance.
"Because this is a highly-regulated, compliant-driven environment, ensuring that we have some level of governance, we are trying to minimize a lot of the rogue actors, the rogue systems," he said. "So the goal was let's do a complete value stream, impact analysis, let's look at what we can to really build a dev factory."
The result is a system that can encourage innovation but within the structure of a shared platform. To make it work across the enterprise — achieving what Red Hat chief architect Adam Clater called a "developer nirvana" — Brown said that the DevOpsSec of developers, operations and security professionals collaborating has to take place.
"As we move forward with a lot of these platforms, we actually made sure we partnered with security and security engineers at the outset," he said. "So when we had these ideas, we went through looking at the right contracts, looking at the right tooling, they were riding shotgun and sometimes driving."
While the inner-sourcing process continues to develop at USCIS, Brown said it affords the agency both the collaboration of component teams and the environment for developers to experiment with.
"I think that the digital asset of tomorrow, or even today, is API and not [user interface]," he said. "Moving forward from a developer nirvana perspective, ensuring those developers have the right tools in place, again with a little governance, so they could essentially have a portal they could all work in, that there's a marketplace to promote that kind of dry principle."