Tests of wildfire-tracking AI are just months away, JAIC says
The goal is to produce hourly updates to crews instead of the daily wildfire maps that are the current standard.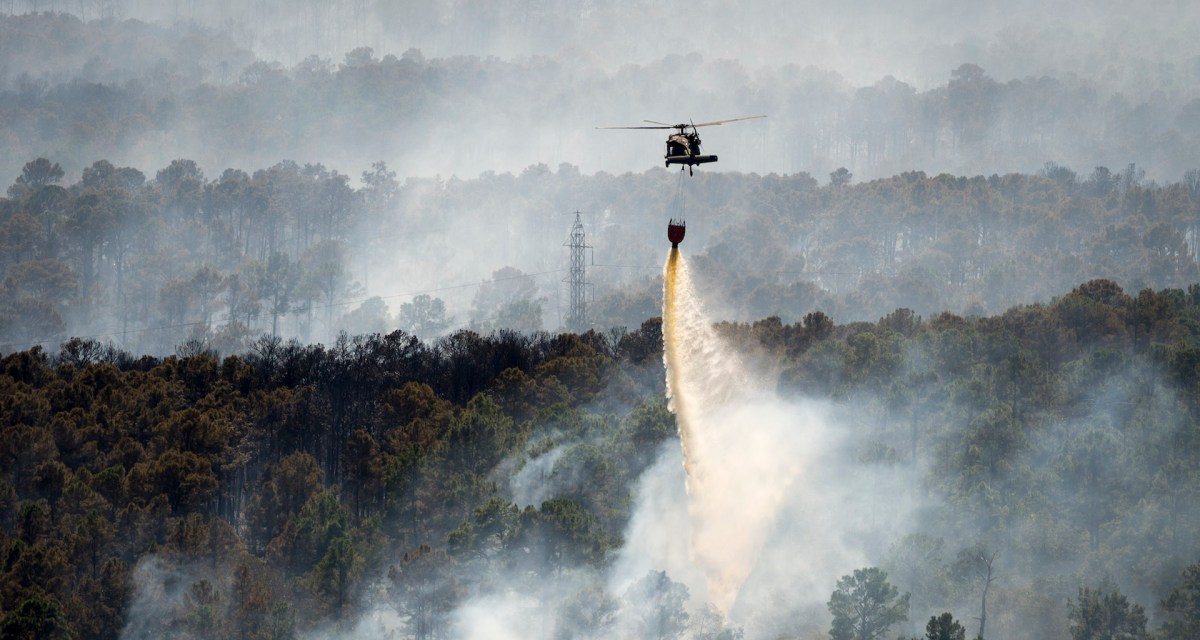 The military's Joint Artificial Intelligence Center says that within months it will be testing an artificial intelligence program to track the spread of wildfires, a part of its mission to deliver humanitarian uses of AI.
The plan to use AI to analyze footage of blazes in California has been touted before, but a JAIC official provided new details about the timeline for testing and its potential benefit to firefighters on Wednesday. The center's goal is to distribute maps much faster and more accurately to first responders, a step up from the daily distribution timeframe currently in place.
The tests will involve flying video cameras over wildfires with an automated visualization algorithm detecting where flames are moving in the frame. The updated maps will be pushed out through a mobile app the National Guard uses, said JAIC's chief of strategy and communications, Greg Allen.
"We are really able to make an impact," he said during the Nextgov Emerging Tech Summit.
AI leaders in government say they are looking for "low hanging fruit" for AI applications. In many cases, agencies are still only taking preliminary steps. The Internal Revenue Service and Defense Logistics Agency, for example, are still working to improve the data AI can learn from and to use it on basic tasks to improve efficiency, panelists said Wednesday.
The JAIC was staffed and funded in January. Going from nothing to operational testing in a matter of months is "light speed" for the DOD, Allen said.
Others have criticized the government's lack of tangible progress on AI, including former Deputy Defense Secretary Robert Work.
"I can't shake the nagging feeling … that we should be a lot further along than we are and we're losing ground to our competitors," said Work, now a distinguished senior fellow for defense and national security at the bipartisan Center for a New American Security.
At the panel on Tuesday, many were confident the Department of Defense and the U.S. as a whole are still in a good place with AI development. The U.S.'s main AI competitor, China, has been investing heavily in building data sets and other technology.
"You can throw a lot of money at something it doesn't mean it is money well spent," said Valerie Browning, the director of Defense Sciences Office in the Defense Advanced Research Projects Agency. Browning spoke during an earlier panel at Wednesday's event and added that she believes China is still trying to catch up with the U.S.