Air Force moves 555,000 users to Office 365 cloud email
The move is part of the military branch's $1 billion Cloud Hosted Enterprise Services (CHES) program.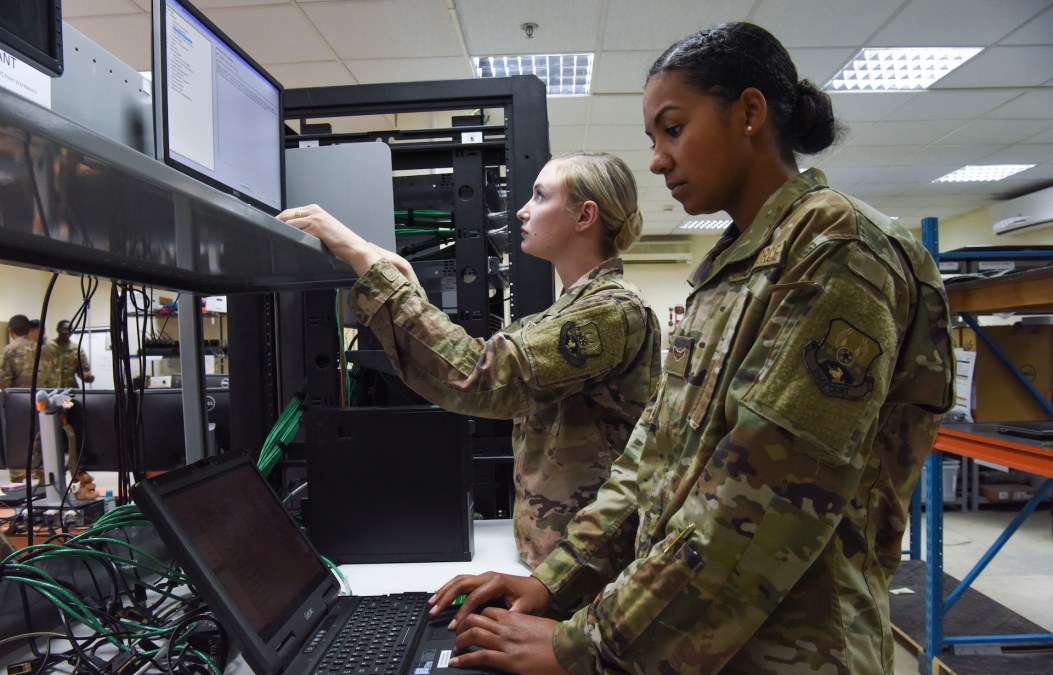 The Air Force recently reached a major IT milestone, migrating 555,000 email accounts in the continental U.S. to the Microsoft Office 365 cloud.
The move is part of the military branch's $1 billion Cloud Hosted Enterprise Services (CHES) program — a continuation of the Air Force's $296 million Collaboration Pathfinder initiative to deploy Microsoft Office 365 with email, productivity and communications tools across the service, as well as the Defense Logistics Agency and U.S. Army Corps of Engineers. Dell EMC, Microsoft and General Dynamics are supporting the massive contract, awarded in 2017.
"This is one of the world's largest Microsoft Office 365 deployments," said Col. Doug Dudley, commander of the Air Force Network Integration Center (AFNIC), the team leading the development. "We're driving the Air Force strategy to capitalize on commercial industry IT services, allowing our Airmen to focus on operating and defending cyberspace."
The email migration represents just the first phase of the project. The Air Force is also working to give the same users a Microsoft Office 365 instance of Skype for Business, as well as SharePoint Online and OneDrive capabilities in the near future. And after that, the AFNIC team will turn its focus to bring the same cloud capabilities to the Pentagon, Pacific Air Forces, U.S. Air Forces Europe and Air Forces Africa, and the Air National Guard, according to a release.
The migration also required a great deal of security work for user validation. The Air Force Command, Control, Communications, Intelligence and Networks Program Executive Office had to build a trio of physical security stacks to verify users' identities before accessing any cloud-hosted data. The plan is to move those physical stacks to the cloud in the future.
"The initiative, called Zero-Stack, will increase security for users by giving authentication processes access to more robust cloud architecture that scales on demand, while decreasing the need for the Air Force to maintain on-premises server racks that perform as security stacks," says a release authored by the Air Force Materiel Command.
The project teams, moving forward, are working to develop a roadmap for other services to adopt, like Microsoft Teams and Groups, and whatever comes next.
"One of the benefits of transitioning to cloud-based commercial services is that it not only allows us to take advantage of current offerings, but it provides a foundation across the Air Force and Department of Defense to leverage future Microsoft Office 365 collaboration services," Markus Rogers, AFNIC executive director, said in a statement.