AWS CEO credits intelligence community for cloud's public sector growth
AWS CEO Andy Jassy also discussed the company's commitment to supporting the U.S. military and national security.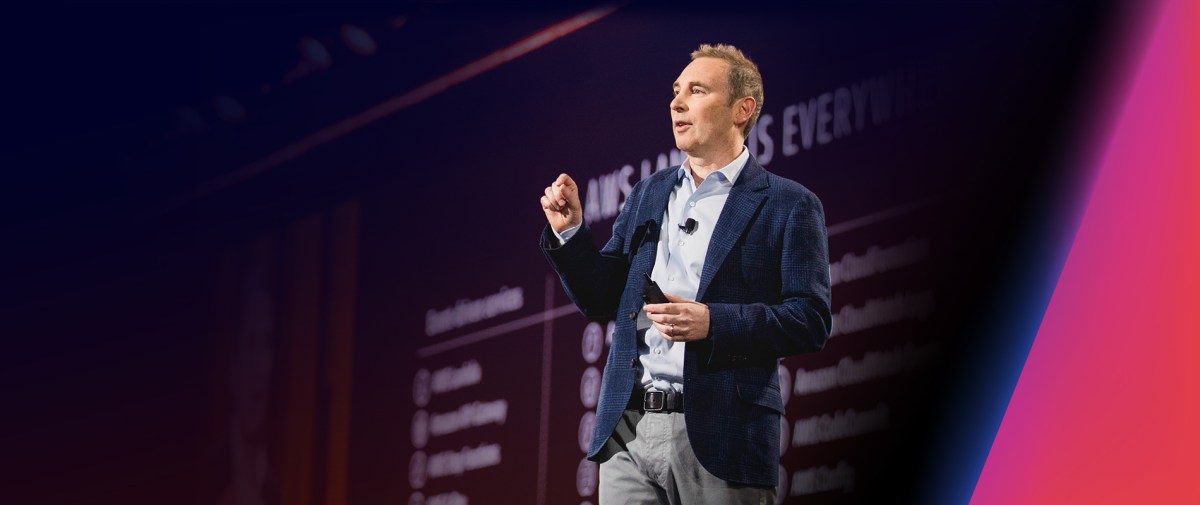 Public-sector adoption of commercial cloud is booming, particularly in the U.S., Amazon Web Services CEO Andy Jassy said Wednesday. And he largely credits the U.S. intelligence community — through its successful adoption of the cloud in 2013 — as the pioneer of the movement.
Six years ago, when the CIA struck a $600 million deal with AWS to build out a private cloud for the entire IC, commercial cloud services were "just picking up mainstream adoption in the public sector," he said at the 2019 AWS Public Sector Summit.
The IC's deal with AWS "not only really helped get governments on track using the cloud, but it was a huge impact because so many enterprises said, 'If it's secure enough and performant enough for the intelligence community of the United States, it's probably secure enough and performant enough for us,'" Jassy said. "It just changed people's outlooks and had a huge impact. I think [the intelligence community is] having a great deal of success on top of AWS. And what it's really done is helped them move much more quickly in accomplishing the mission in a rate that wasn't really viable before."
Now, public sector organizations are moving to the cloud at a rapid rate for a variety of reasons, Jassy said. "Almost always cost is the conversation starter … but the No.1 reason by a fair bit that enterprises and public sector organizations are moving to the cloud is speed and agility."
The public sector — including state and local governments — overall is still in its early stages of adoption, Jassy said, but the U.S. is "about 12-36 months ahead of where some of the other countries are."
The cloud gives you "the type of cost structure, array of capabilities and services, speed and opportunity unlike any time in our history to go address a lot of [the government's most pressing] issues," he said. "If now is not a time to go giddy up, I don't know what time is."
JEDI and AWS's 'unwavering' commitment to national security
Facing a mostly public sector audience, Jassy also emphasized AWS's commitment to supporting the U.S.'s military and national security missions, particularly as some of the company's biggest competitors have shied away from doing so in the public spotlight.
"I think in a time when there is an urgent need and there is a large amount of unrest around the world right now, as opposed to some companies who are backing away from supporting the government, we are unwavering in our support to serve government," he said. "I think in our world if our government doesn't have access to the most modern, sophisticated technology to accomplish their mission, given the role we play in the world, we're in trouble."
This all comes as AWS is competing with Microsoft for the Department of Defense's single-award $10 billion Joint Enterprise Defense Infrastructure (JEDI) commercial cloud contract, which could be awarded in a few weeks, depending on an ongoing lawsuit.
The day prior, Teresa Carlson, head of AWS's worldwide public sector business, underscored Jassy's comments on serving government's national security missions and made a quick plug for AWS's ability to drive military technological prowess through JEDI.
"Our men and women in uniform deserve the most, the best technology available out there for our warfighters," Carlson said. She went on to say"JEDI represents an example in DOD that they're really seeking to embrace the latest technologies in the cloud so they can perform their mission better, faster and in a more secure manner."
With AWS's GovCloud and Secret regions, she said there "are no barriers today at all for the U.S. Department of Defense to use the AWS cloud."
Many have criticized the Pentagon's decision through JEDI to adopt a single cloud platform for such a large environment. Without mentioning JEDI or the DOD by name, Jassy explained why he agrees with migrating to a single-cloud environment.
"I think that most organizations, big organizations, as they start to move to the cloud think 'Maybe what I'm going to do is split up my workloads across two or three clouds,'" he said. "And in reality, very few do that … and the reason they don't do it is if you do, you have to standardize the lowest common denominator, and these platforms are in pretty wildly different stages in terms of capability and ecosystem and maturity at this point."
A multi-cloud move is no easy task, Jassy said. "It's pretty hard to move from on-premises to the cloud, it's a big change endeavor. And to ask your developers to not only be fluent in the cloud but then also be fluent across multiple platforms is very unpopular and very unproductive and a waste of a lot of people and a lot of resources." Likewise, "buy-in discounts," he said, make it financially disadvantageous to split your environment between multiple providers.
"When you get into the practicality and the rigor in deciding how to move to the cloud in a pervasive way, the vast majority of organizations predominantly choose a [single] cloud provider," Jassy said.