Army Cyber Command toys with name change
A proposed name change is just the beginning.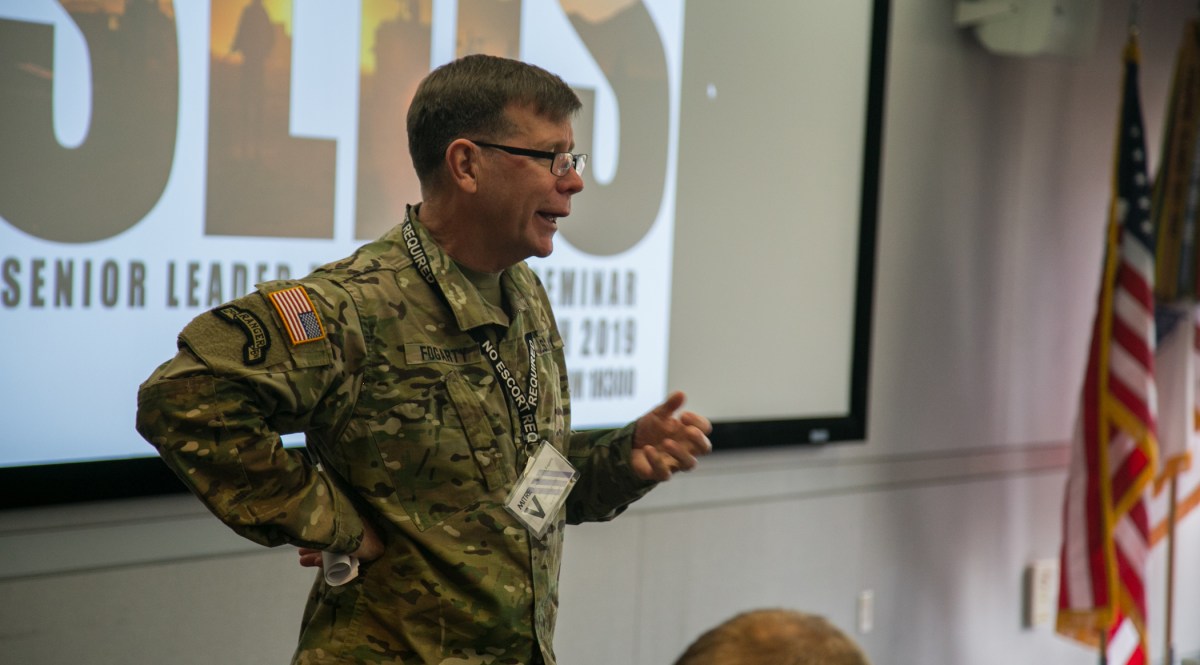 This story first appeared on CyberScoop.
---
The head of the U.S. Army Cyber Command this week said he wants to change the name of his unit to better reflect its mission of information warfare.
Commander Lt. Gen. Stephen Fogarty said this week he wants his military outfit, dedicated to electronic warfare and information operations, to be renamed as the "Army Information Warfare Command."
Changing the name, he said, would better represent the evolution of Army Cyber Command's mission — at a time when Army cyber personnel increasingly working to deal with troll farms on social media, disrupt ISIS operations, and confuse international adversaries' understanding of U.S. military units' location.
"The intent is to provide a proposal that will change us from Army Cyber Command to Army Information Warfare Command because we believe that is a more accurate descriptor of what I am being asked to do on a daily basis," Fogarty said at the AFCEA TechNet conference in Augusta, Georgia this week.
But this change, which Fogarty said he intends to push internally at the Department of Defense over the next two months, is more than just a new name. Fogarty says he hopes to place a full-time crew of cybersecurity professionals — from electronic warfare experts to information warfare practitioners — with each commander in the Army. This digital expertise, he says, would help leaders make decisions faster.
"We're building cyber electromagnetic activity cells in every brigade, division and corps in the Army in every Army service component command," Fogarty explained. "That's going to give a full time crew to that commander at that level. They won't drop in and then pull out."
Read more about Fogarty's move to rename Army Cyber Command on CyberScoop.