AWS wants to help agencies tame their satellite data with Ground Station
The new offering gives customers a new option in the cloud to more efficiently bridge the gap between the growing volume of satellite-produced data and the applications that operationalize that data on Earth.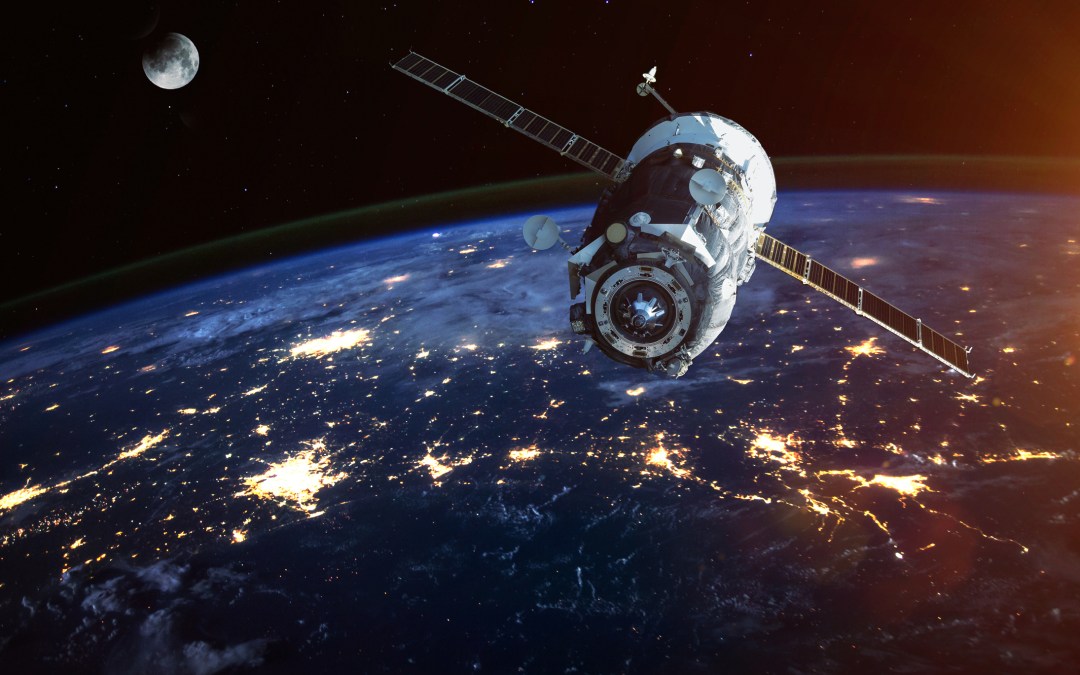 Amazon Web Services is aiming one of its new products beyond the clouds — literally.
At the company's re:Invent conference in Las Vegas, AWS CEO Andy Jassy unveiled AWS Ground Station, an on-demand space and satellite data processing cloud offering meant to more efficiently bridge the gap between the growing volume of satellite-produced data and the applications that operationalize that data on Earth.
"Customers said to us: 'Look, there's so much data in space and there's so many applications that really want to use that data and it could completely change the way we interact with our planet, the world, the applications, the things we do. Why don't you just make this easier?'" Jassy said last week at the conference.
AWS customers can "downlink" Low Earth Orbit satellite data through a network of 12 ground station antennas globally and "process it in an Amazon Elastic Compute Cloud (Amazon EC2) instance, store it in Amazon Simple Storage Service (S3), apply AWS analytics and machine learning services to gain insights, and use Amazon's network to move the data to other regions and processing facilities," according to company language.
Additionally, Lockheed Martin, in conjunction with AWS Ground Station, announced at re:Invent what it calls Verge — a cost-effective, easily deployable antenna that, when combined with Ground Station, gives customers "the ability to download data from multiple satellites at the same time and to continue downloading data even when unplanned outages like a weather event impact parts of the network."
All of this together adds up to quicker and cheaper operationalized satellite data through the cloud, which Teresa Carlson, vice president of worldwide public sector for AWS, thinks will have a big impact on federal agencies who work with satellite data.
"We're taking a very kind of old-school, complex model that costs a lot of money and we're automating that the same way we've done cloud," Carlson told FedScoop. You "only pay for what you use, turn it on and turn it off, you have the capability to uplink and downlink that satellite data — store, analyze, process and share in nanoseconds of time."
Carlson pointed to agencies like the National Oceanic and Atmospheric Administration, National Reconnaissance Office, National Geospatial-Intelligence Office, departments of Defense and Transportation, and others, as well as "basic things like telecommunications providers of all types that do things for the government," as shoe-ins for potential AWS Ground Station use.
Something like AWS Ground Station, she said, has the potential for each agency to save "millions of dollars of costs over time, because if you think about how they pay for that today, how they consume that today, the types of missions that require not only the types of satellite uplinks and downlinks, but also the amount of data that goes up and down, to store it, and the need to process it fast — we've not been able to do that in the past."
Carlson also said this new offering is another example of how commercial technology companies allows agencies and federally funded researchers to focus more on their mission than the technology and its steep price tag.
"If you look at the National Science Foundation, that gives billions of dollars of grants to do things like Earth observatory exploration and space observatory exploration. Those type of programs will need this same type of technology to help them take those grant dollars that are targeted toward a very specific program," she said. "A lot of the dollars they get for grants end up going to old models of utilization of these satellite uplinks and downlinks. So that's again the ability for grant dollars to go further when you're talking about these types of programs."