AWS' U.S. federal director talks about rapid response at agencies using the cloud
Agencies are looking beyond applications in the cloud and asking, 'How would you solve this mission problem' with the latest cloud technologies?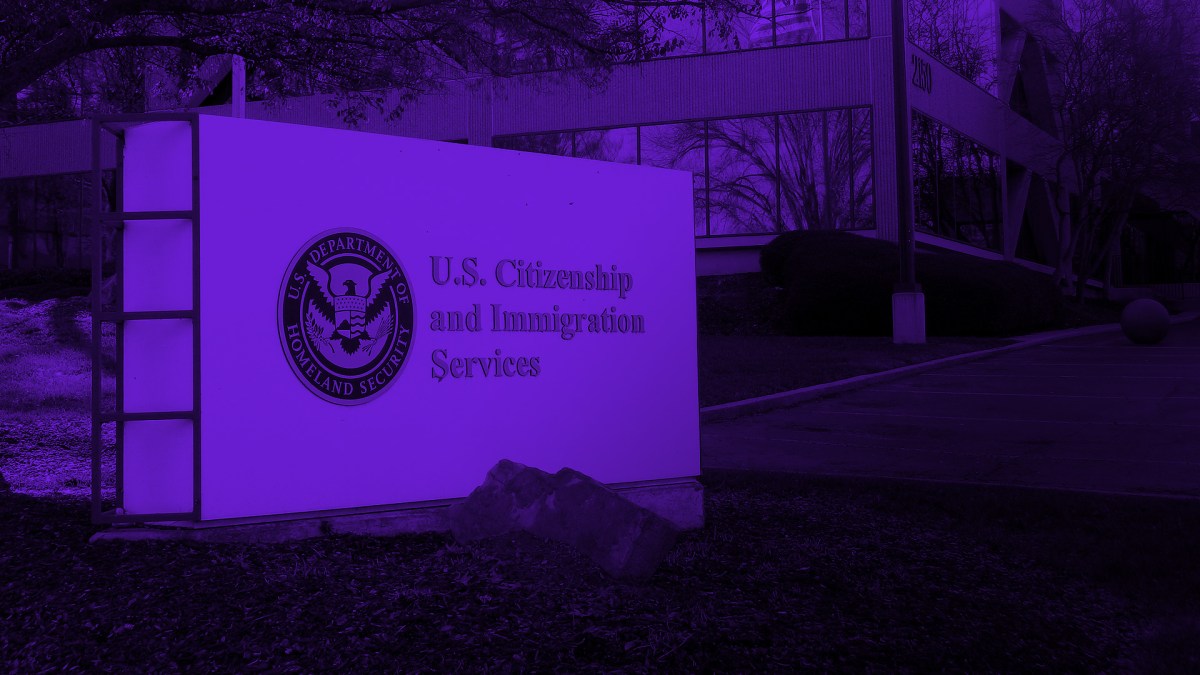 Brett McMillen has been at the forefront of the federal government's move to cloud computing for the last decade. An engineer by training, McMillen has devoted most of his career helping government agencies harness innovative IT solutions, having worked for a number of leading telecommunications companies before joining AWS in 2011, where he now serves as Director of U.S. Federal Amazon Web Services.
McMillen has been recognized for his work helping the federal government make important information, such as the 1,000 Genome Project, available as public datasets on AWS and working with federal officials to obtain the FedRAMP certification for AWS.
FedScoop caught up with McMillen recently to get his current take on how agencies are moving forward with the cloud.
FedScoop: Government agencies are constantly being asked to do more with less. In many ways, the pandemic revealed that agencies were able to do more than many thought possible. Where did you see some great examples of that among federal agencies?
Brett McMillen: If you would have asked me where I thought we would spend most of our time and effort during the pandemic, I would have guessed places like FDA, CDC, and NIH. And while we have done a lot of work to support those agencies, there have been other areas that we didn't expect. One example is the U.S. Small Business Administration, which was tasked with administering the Paycheck Protection Program under the CARES Act. We assisted the SBA with providing an additional portal to process loans via SBA's E-Tran system. We stepped in to help, and with the support of our partners, SBA was able to offer a portal to allow more lenders to submit their loans to the agency for the federal guarantee. These loans were then used to provide financial support to small businesses to keep workers on payroll and open for business
Another example was the U.S. Census Bureau. While they've been conducting the census since 1790, it's really been done with pen and paper. 2020 was the first year that people could participate in the decennial count online. While AWS started working with them years ago to bring the decennial census online, the pandemic made the modernization even more critical. At a time when the Census Bureau has scaled back some of its in-person data collection, the ability to collect responses online enabled Census operations to continue safely and efficiently.
FedScoop: In some cases, the economic shutdown that followed the pandemic resulted in a big fall off in fees for some governmental agencies. Where did you see technology helping agencies innovate or optimize operations in response?
McMillen: While some organizations had to scale up, other organizations were experiencing less demand and needed to scale down. One example is U.S. Citizenship and Immigration Services. Since fewer people were looking for visas and passports during the pandemic, they had a large drop in the fees they were receiving and needed to scale down. Scaling down allowed CIS to serve the people that needed it at a smaller expense. We saw that at multiple agencies.
The ability to scale both up and down is one of the benefits agencies see by moving to the cloud. Agencies can't be sure when the next crisis will occur or what resources they'll need. Having every system ready to either scale up or scale down is essential, so that they can meet those changing needs.
FedScoop: Where else did you and your support teams at AWS see the innovative or progressive use of cloud services?
McMillen: When the federal government first introduced its "Cloud First" policy and "25 Point Implementation Plan," most agencies would choose a specific workload to try moving to the cloud. They saw success with these workloads, and began moving more. As agencies transitioned more workloads to the cloud, they saw a need to move into enterprise-wide engagements.
Now, rather than looking at each workload separately, agencies are asking, "How would you solve this mission problem with the latest and greatest technologies?" With AWS, agencies have access to our technologies and services, as well as technologies available from our partners that build on top of AWS. These technologies can help build new systems or improve existing applications.
For example, the Centers for Medicaid and Medicare Services help distribute money to states to help people in need through programs like the Child Health Insurance Program. However, CMS didn't have a good feedback mechanism to determine who was getting those benefits; they weren't able to get really granular with the data and understand it. Now, we work with CMS and help them build applications to answer questions like, "In this zip code, are below-poverty-income mothers getting the prenatal care that they need?" With these improvements, they're able to better understand the funding that goes out and how it's serving citizens.
FedScoop: What in your estimation made the difference in the way agencies were able to mobilize so quickly and productively through the pandemic?
McMillen: The agencies that were able to pivot quickly had already made some fundamental IT improvements before the pandemic began. When a pandemic or any unforeseen event happens, you don't know where you're going to have to scale up and scale down. Making those investments and improvements in advance helped position them to move quickly to respond.
One example of an improvement that can be made in advance is setting up an acquisition vehicle for general operations, which allows anyone within that department to quickly and easily access modern cloud technologies. Agencies can also set up standard operating procedures and an authority to operate that any organization within the agency can leverage.
Having some of those fundamentals in place makes it easier to respond to unforeseen events and stand up a new system in the cloud. For example, AWS is working with agencies to build what we call landing zones — a compliant environment that meets that agencies' security and acquisition needs.
It's also helpful if government agencies continue to focus on workforce modernization and train employees on modern technologies on an ongoing basis. Then, when unforeseen events occur, their employees are already trained to quickly pivot and respond.
FedScoop: What lessons from the pandemic suggest ways agencies can still accelerate their modernization efforts even with limited budgets?
McMillen: Public service can be unpredictable, and transitions in leadership and administrations can bring about frequent change. So agencies should look at each of their systems and ask whether they are scalable and responsive to change. Unfortunately, too many of these systems were built a long time ago and don't have that scaling capability.
However, IT modernization doesn't have to mean boiling the ocean. Agencies can inject modern technologies into existing systems. Over time, this results in continuous modernization or continuous improvement of those systems. Agencies that adopt that approach are the ones that are able to pivot very quickly.
As we've already seen, this pandemic isn't going to end overnight. It's still going to be a long process. Agencies should use this process to modernize and make long-term improvements to their systems, which will improve the delivery of services to the American people.
Learn how AWS can help your agency capitalize on today's cloud or contact AWS.
Read more insights from AWS leaders on how agencies are using the power of the cloud to innovate.