CFTC chairman: Government must ditch 'analog regulation,' embrace blockchain
J. Christopher Giancarlo sees blockchain technology as the key to protecting the government's oversight of markets.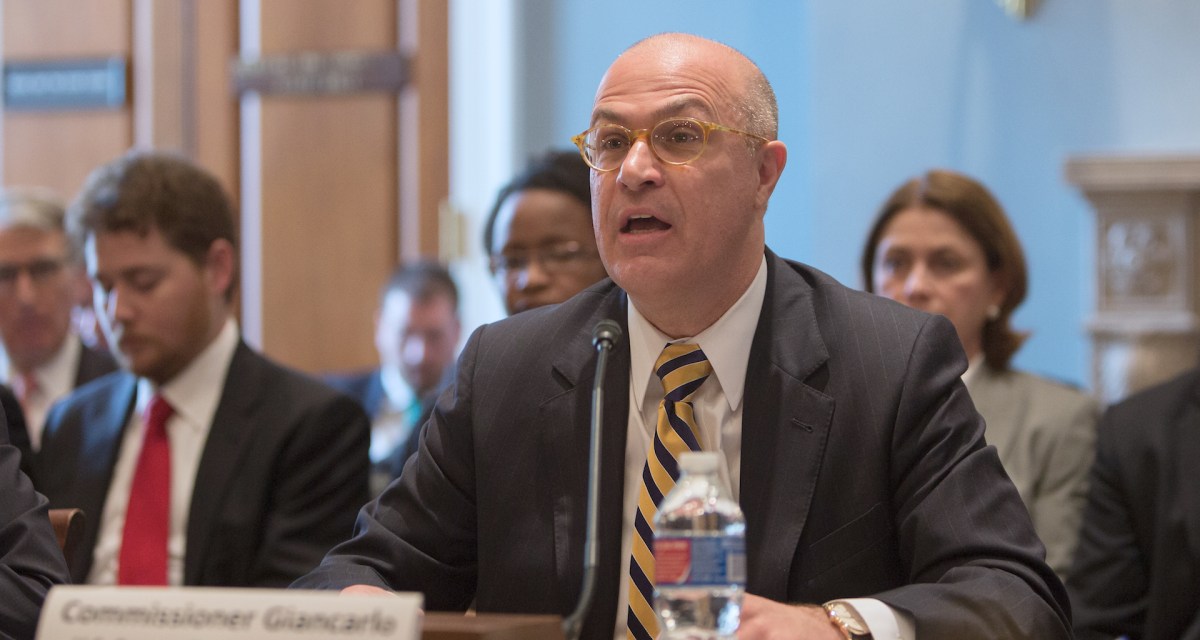 J. Christopher Giancarlo sees a digital revolution coming for financial regulators, and he says blockchain technology is the key to protecting the government's oversight of markets.
The chairman of the Commodity Futures Trading Commission says that growing technological advancement requires agencies to be more inventive with how they monitor financial transactions.
"Finance and markets have been digitized, everything has been digitized. Everything you do, the way you hail a cab has been digitized. The one thing that hasn't been digitized is regulation," he said Wednesday at the American Council for Technology and Industry Advisory Council's Blockchain Forum. "We are still very much an analog regulator of digital markets."
The crown jewel for developing regulators' digital capabilities, he said, is blockchain technology. The decentralized and distributed digital ledger systems originated with cryptocurrencies like bitcoin, but they now provide the private and public sectors with new avenues to securely share information. Transactions are inherently transparent, and because the resulting records are decentralized and distributed, the system is robust.
To get a jump on the rapid development of blockchain and other technology capabilities, the CFTC launched its own innovation incubator in May, dubbed LabCFTC. Comprised of three components to explore financial and regulation technology innovation, LabCFTC aims to collaborate with innovators, adopt new technology and develop digital age regulation.
"LabCFTC is designed to make us more accessible to fintech innovators," Giancarlo said. "It serves as a platform to inform our understanding of emerging technologies and how they square with the existing [world]."
Giancarlo added that the project would generate a "dynamic tension" between innovators and regulators, allowing the agency to identify arcane rules and the new solutions to replace them.
One example of how blockchain improves that process is with transparency. Citing the 2008 financial crisis, Giancarlo said the opacity of credit default swap exposures amplified the panic among the world's financial institutions.
"Because there was not a clear record of those exposures, there was a fear of failing that drove the crisis," he said.
The Dodd-Frank Act requires that those swaps be reported to a central repository, but because of the variety of data formats and the time it takes to standardize them, those repositories have not developed the visibility that Congress envisioned.
Blockchain solves that problem, Giancarlo said, because it develops a shared ledger with data agreed upon by the parties that share it.
"The banks are going to real-time trade capture. And with a blockchain, they will record that on their mode and other banks will record it," he said. "And if we were there, we would be able to see all of the financial institutions' positions in real time as they do the trade, which is what Dodd-Frank aimed to get at."
The chairman added that the CFTC is still working on obtaining the funding to participate in blockchain experiments, but said they could be transformative in both maintaining the agency's statutory requirements and avoiding regulation that would inhibit that innovation.