CIOs weigh in on what FITARA has meant for them
The metric might not be perfect, but it enables meaningful visibility.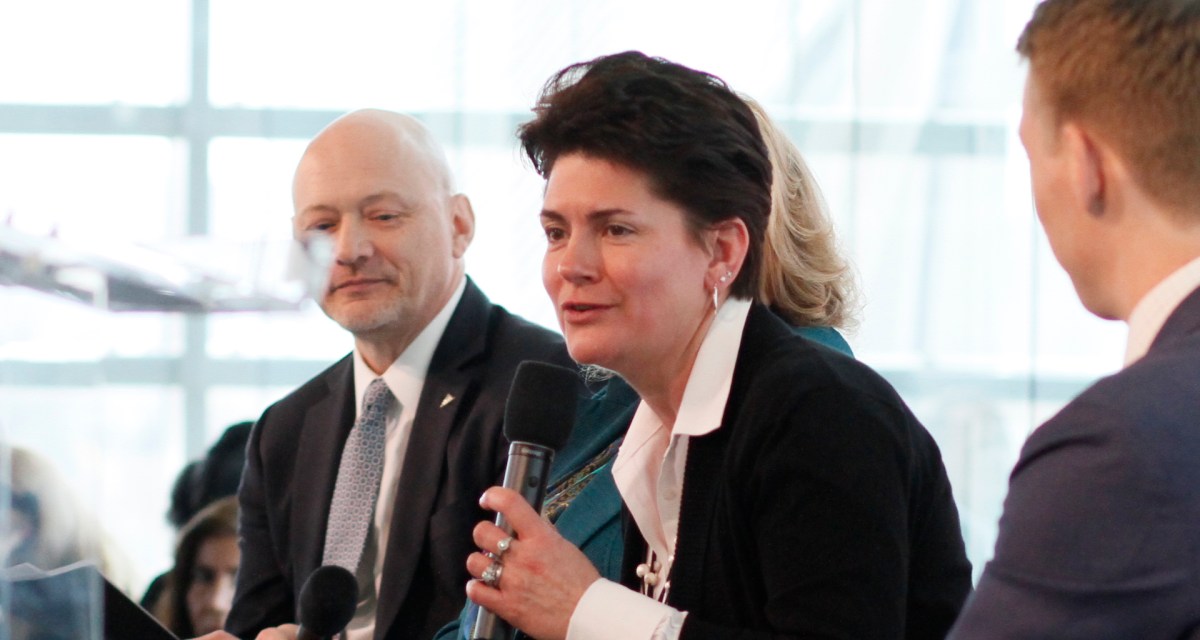 Now in it's eighth "season" of congressional scorecards, the Federal IT Acquisition Reform Act (known as FITARA) has hit a cruising altitude of sorts.
The expectations are clear — agencies know they need to enhance chief information officer authorities, close data centers and manage software licenses, among some other newer additions, in order to receive a good score on the twice-yearly oversight scorecard. Agencies also know that, following the release of these grades, there'll be a hearing.
And, according to federal agency CIOs, these regular checkups have proved meaningful.
"I think overall FITARA scorecard has allowed for a lot more visibility across the agency," Maria Roat, CIO at the Small Business Administration, said Wednesday at an ACT-IAC roundtable. "When FITARA came out, SBA paid attention and they went, 'Oh, now there's a law that says the CIO has to do X, Y and Z.'"
Kevin Walsh, the FITARA executive at the Government Accountability Office, agreed with this emphasis. The scorecard "is not perfect," he said, but the visibility into agency IT management that it delivers is "critical."
Gary Washington, CIO at the U.S. Department of Agriculture, added that the relationships that FITARA has enabled among the various C-suite executives at his agency have been very impactful.
Both Roat and Washington also appreciatively noted the "seat at the table," especially around budgeting choices, that FITARA has given the CIO role.
In the latest FITARA scorecard, released in June, USDA received a C minus score, up from a D minus in December 2018. SBA got a B plus.
ACT-IAC held the roundtable event in recognition of its revamped IT Management Maturity Model, a tool to "help agencies assess their maturity in five critical functions of IT management" that was initially developed in 2015. In May ACT-IAC released version two of the model to account for how FITARA has evolved over time.
Congress' FITARA scorecard, which initially focused on core components of CIO authority and incremental software development, has since been expanded to serve as a total "digital hygiene" grading system, as Texas Republican Rep. Will Hurd has said. It now addresses other major IT laws like the Making Electronic Government Accountable By Yielding Tangible Efficiencies (MEGABYTE) Act, the Modernizing Government Technology Act (MGT) and the Federal Information Security Modernization Act (FISMA).