A court ruling is forcing small businesses to detail bias to keep special contracting status
Lawyers and contracting experts urged small businesses proving disadvantage in a 'narrative' to take the document seriously as their participation in the SBA's 8(a) program is on the line.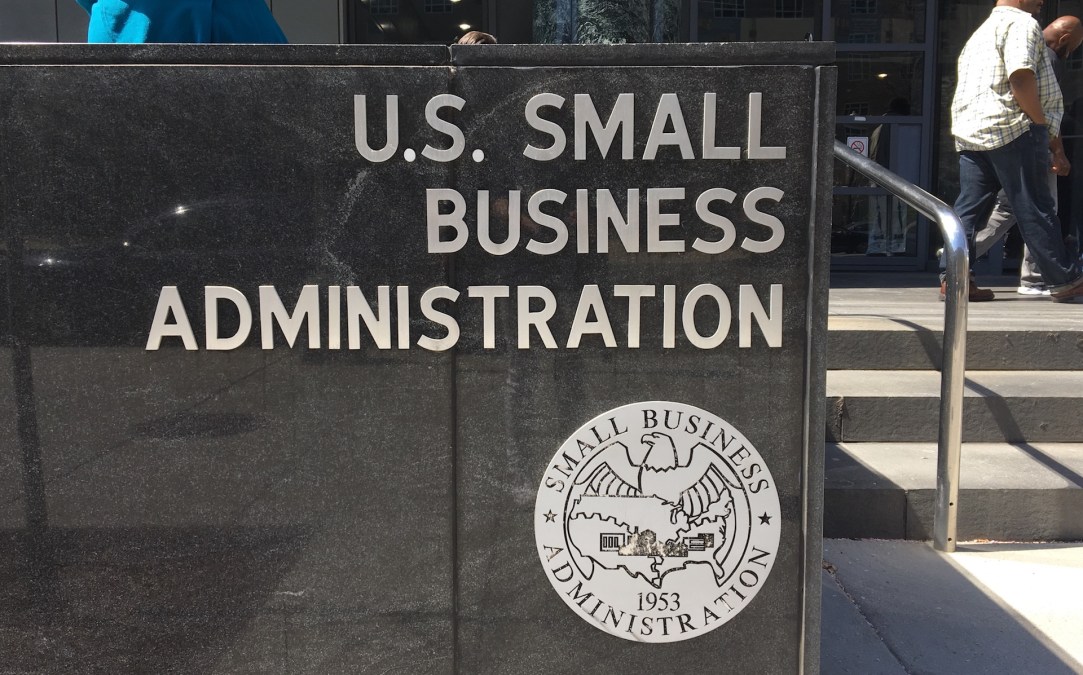 Small business owners who qualified for a government contracting program because of their presumed disadvantage as a member of certain racial or ethnic groups are now being required to describe precisely how they've been discriminated against to continue receiving contract awards under the program.
The new "narrative" requirement for the Small Business Administration's 8(a) Business Development program, which is aimed at opening the federal contracting world to disadvantaged businesses, comes in light of a recent court ruling enjoining its use of presumed racial and ethnic disadvantage as a qualification.
While the narratives will allow the SBA to keep things moving, they also stand to jeopardize both participants' membership in the program and their future 8(a) contract opportunities, lawyers and experts said in interviews with FedScoop. They stressed the importance of providing detailed narratives.
"Take it seriously. Take it very seriously. Because not only do you have to have the social narrative, it has to be approved by SBA," said Robb Wong, a former associate administrator of the SBA's Office of Government Contracting & Business Development who, in an earlier role at the agency, helped write the 8(a) program eligibility rules.
Without a narrative, Wong said businesses in the program won't be able to get new contracts, and even with a narrative, there's still a possibility that SBA could disapprove it and businesses could lose their 8(a) certification.
The July ruling by the U.S. District Court for the Eastern District of Tennessee struck down the program's use of what's known as a "rebuttable presumption" that certain racial and ethnic groups — including Black, Hispanic, and Asian Pacific Americans — have been subject to prejudice and are therefore socially disadvantaged.
That presumption made it easier for businesses owned by people belonging to one of those groups to qualify for the program's social disadvantage requirement. The court, however, said the presumption ran afoul of the constitutional right to equal protection. The opinion cited the Supreme Court's ruling, just three weeks prior, that colleges can't use race as a factor in admissions through affirmative action.
"The thing about these narratives is that they require a person to go into extensive detail about something that happened to them that they very well may want to forget," said Matthew Moriarty, a federal contracting attorney and founding member of Schoonover & Moriarty who has helped clients with narratives.
Narratives have previously been a part of the application process for business owners outside the presumed groups wanting to establish social disadvantage for things like disability, religion, sexual orientation, and gender. The new guidance expands the pool of businesses who must complete them.
"I think people really need to consider these to be significant legal documents that have the chance to, unfortunately, at this point, make or break a business," Moriarty said.
The 8(a) program is aimed at helping socially and economically disadvantaged businesses contract with the federal government over a period of nine years maximum. To qualify, businesses must be at least 51% owned and operated by one or more U.S. citizens who also meet social and economic disadvantage requirements. As participants in the program, businesses are able to get contract opportunities specifically set aside for the 8(a) program.
The Biden administration has sought to expand opportunities for the program, which is an important piece in its goal to achieve 15% of prime contracting awards going to small disadvantaged businesses by 2025. Awards for 8(a) businesses made up about 5.4% of all federal contracts awarded in fiscal year 2021, or roughly $34.4 billion, according to a Congressional Research Service report last year.
"As we work with the Department of Justice to continue reviewing the District Court's ruling and evaluating the next steps, the SBA and Biden-Harris Administration remain committed to supporting this crucial program and the small business owners who have helped drive America's strong economic growth," SBA Administrator Isabella Casillas Guzman said in a statement announcing the new guidance Friday.
The SBA had previously announced a temporary suspension of new applications to comply with the court ruling, which is still in effect.
Under the new guidance, 8(a) participants were to receive letters Monday either detailing the process for creating a narrative or telling them they've already established disadvantage. SBA's guidance also clarified that the new requirement doesn't apply to businesses that previously established social disadvantage in a narrative or entity-owned firms, which refers to businesses owned by groups such as Indian tribes and Alaska Native Corporations.
"The hardest part about the narrative — and frankly, this is the reason that even some attorneys struggle with the narrative — is it is a very unique meshing of emotional and detailed writing from kind of a personal perspective and one that is very hard for some people to relate to," said Nicole Pottroff, an equity partner at Koprince McCall Pottroff LLC who specializes in 8(a) narratives.
The time period to complete those narratives if there is an active offer is tight. Generally, when companies get a contract offer, the SBA has about five days to accept it on that firm's behalf, Pottroff said.
But narratives, at least in the past, have taken time. Pottroff said the SBA typically comes back with questions asking for more information. She said clients have frequently come to her firm because everything else about their 8(a) applications is fine except for the narrative.
"Even when we write fantastic narratives, the questions can be as simple as we'd like some more details on this event, or can you tell us a little more specifically how … you felt this event was based on bias," Pottroff said. It's not clear whether that will continue to be the norm, she said.
Narratives require business owners to outline exactly how they've experienced bias and discrimination based on their identity. That needs to be supported by detailed descriptions of incidents that show "chronic and substantial social disadvantage," according to SBA guidance. Those descriptions should include "who, what, where, why, when, and how discrimination or bias occurred," SBA says.
While businesses can complete the narratives themselves, Pottroff said that the SBA's requirements are very specific and recommended that companies that have the ability and resources seek assistance. However, Pottroff also said she hopes the SBA process generally gets easier so that more people can successfully complete them on their own.
Wong said whether a business owner should seek counsel depends on the person. He recommends business owners write their narratives in three sections for education, employment, and business with three examples each. "And try to be as specific as possible," Wong said.
Moriarty said those examples can include details as specific as what someone was wearing at the time or what car they were driving.
While some delays or inconsistencies are possible with the change, Wong said he expects the end of the fiscal year to be "fairly unremarkable" for SBA. He voiced support for SBA's longtime associate general counsel for procurement law, John Klein, who has shared guidance about the change with those in the 8(a) community. Wong said he believes Klein will come up with a solution that's "efficient and effective for government."
In the meantime, Moriarty emphasized "the clock is ticking" for businesses that want to be eligible for contract awards that are upcoming.
"If you're an 8(a) and there's a contract that you have an eye on that you want to be insured that you're eligible for, there is no time like the present to get moving on this thing," Moriarty said.