The Data Coalition is on the hunt for a new executive director
Founder Hudson Hollister plans to step down on Oct. 1.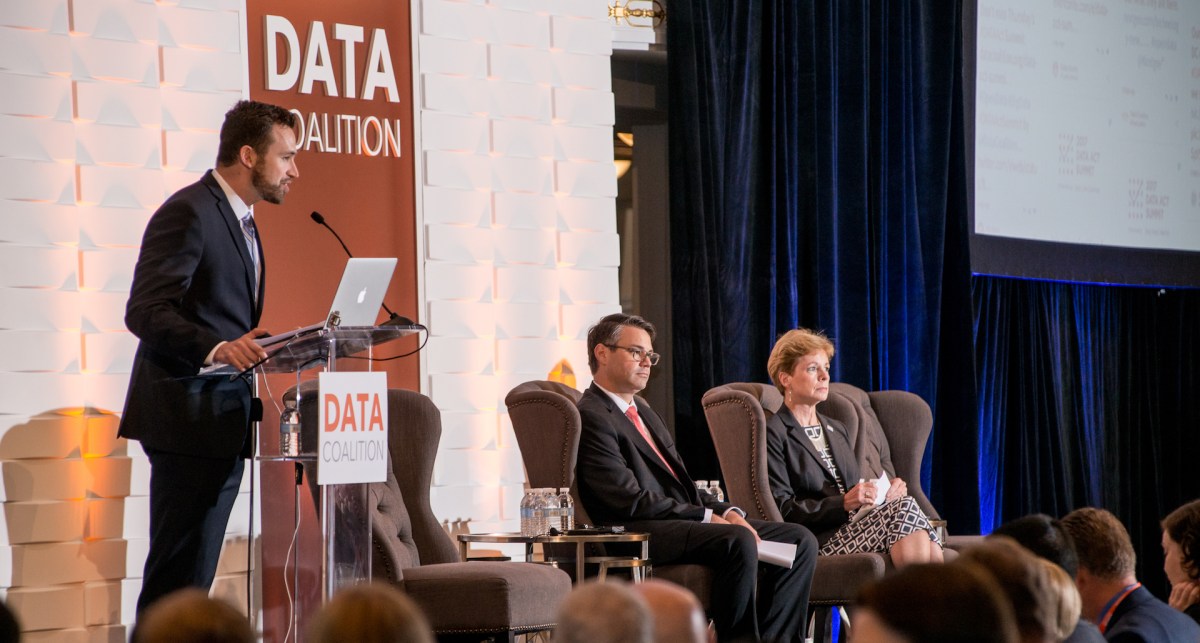 Data Coalition founder and Executive Director Hudson Hollister has decided to step down from daily leadership in order to pursue "new challenges," the open-data advocacy group announced Wednesday. His final day will be Oct. 1.
"On behalf of the Data Coalition's Board of Directors, we express our gratitude for the trailblazing work Hudson Hollister has led the past six years as founder and Executive Director of the Data Coalition," said Bryce Pippert, chairman of the Executive Director Search Committee of the Board of Directors of the Data Coalition.
Pippert listed some of the group's key accomplishments in the past few years: "Under Hudson's leadership the Data Coalition has grown from two member companies to 47; advanced reforms like the DATA Act of 2014, OPEN Government Data Act, GREAT Act, and Financial Transparency Act; and spun off the separate Data Foundation as a think tank to define the future of society's data," Pippert said. The laws he mentioned have expanded the government's commitment to open, machine-readable data or to fiscal transparency.
Hollister will also step down from his role leading the Data Foundation, but he'll continue on as a member of the board of directors.
"I'm so proud of my team and grateful for the last six years," Hollister said in a statement, calling the job the best he's ever had. "I look forward to welcoming my successors and supporting their work as a board member."
Speaking of successors, the Coalition has launched a search for a new executive director to helm the organization in this new era. Specifically, the Coalition seeks leadership to help "mature our internal processes" and grow the organization's membership. "A successful Executive Director will maximize our organization's expertise, resources, and relationships to both transform government and empower responsible data companies," the job description reads.