DHS partnering with tech sector to tackle terrorist content
Deputy Secretary Elaine Duke says the agency is collaborating with tech companies to combat the content terrorist organizations use to recruit.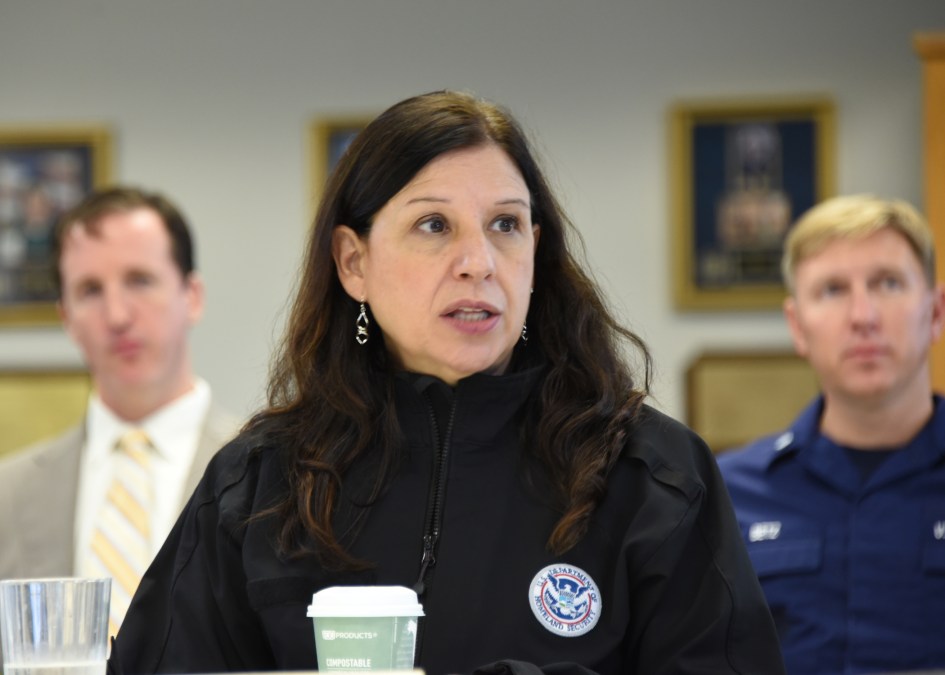 The Department of Homeland Security wants to prevent terrorist groups from using technology to recruit homegrown terrorists, and it's looking for allies in the private sector.
At the State of the Net conference Monday, Deputy Secretary of Homeland Security Elaine Duke said the agency is both developing tools and collaborating with tech companies to combat the content terrorist organizations use to recruit attackers.
"Terrorists use social media for the same reason anyone uses social media — it's an easy way to get connected," Duke said. "The technology that is helping businesses thrive and families to stay in touch is the same technology that is helping terrorists conspire at broadband speeds."
Duke said DHS is limited in its powers to reduce the content used to radicalize terrorist recruits without violating freedom of speech protections.
"Just looking at ISIS propaganda or visiting a neo-Nazi website does not constitute illegal activity in our country," she said. "Of course, while the government might not be able to take action against specific content, this does not preclude social media companies from taking action."
But because global internet users upload more than 400 hours of video content every minute, Duke said social media companies have found filtering through that vast content difficult by using automation alone.
So, companies are partnering with DHS for better monitoring techniques and threat sharing to help reduce the channels the terrorists use to attract followers.
"The good news here is that the government and [tech companies] are developing tools that automatically detect and flag terrorist content," Duke said. "And there are indications that technical solutions will be among the most effective ways to manage the volume."
Other strategies DHS is pursuing include creating public-private information-sharing networks to track terrorist propaganda efforts.
"We want to expand understanding of violent radicalism so more people can identify it, and more importantly, more people can prevent it," she said. "This includes tools, such as developing social media community awareness briefings to help the technology sector become aware of terrorist recruiting online so they can catalyze efforts to counter it."
She added that the agency is continuing its efforts to counter the messaging of terrorist content with its "Peer to Peer [P2P]: Challenging Extremism" program, which offered 26 grants in July to organizations to develop social media campaigns to combat terrorist messaging.
Though DHS is also coordinating interagency information-sharing efforts on social media, Duke said that the issue is urgent enough to stretch beyond the realm of government and that coordination with the private sector will be essential to tackling the issue.
"Everyone is a terrorism-prevention stakeholder, even if they don't know it yet," she said. "We believe that in combining the talents of communities, [non-governmental organizations], and the technology sector, we can drive non-governmental responses to terrorist recruitment and radicalization that authentic, more scalable and more sustainable.
"This is not a fight that the government or DHS can win on its own," Duke added. "Our enemies are dispersed and are crowdsourcing their activity. Fortunately, our allies are fighting with us in the same space."