Trump will put pressure on defense contractors, not Pentagon's bottom line, analysts say
The president-elect's recent tweets might imply the military is headed for budget cuts, but Pentagon watchers say Trump will increase overall spending.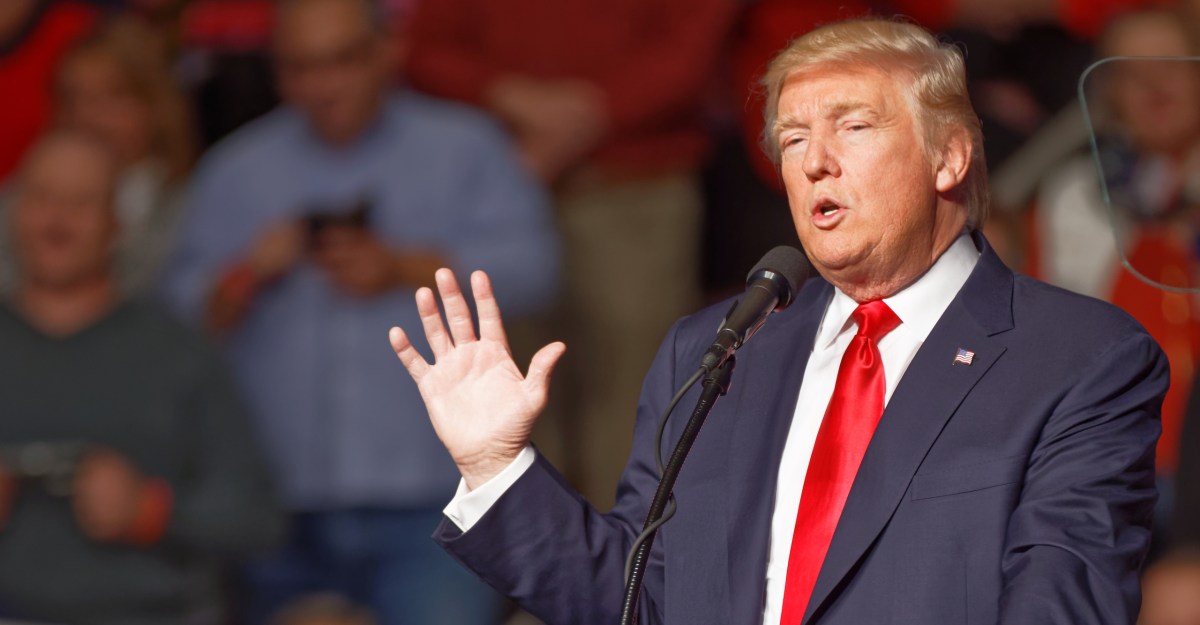 President-elect Donald Trump in September gave a speech that led analysts to believe he would usher in an era of Reaganesque defense spending.
Build an Army of 540,000, a Marine Corps of 36 battalions, a Navy of 350 surface ships and submarines, an Air Force of at least 1,200 fighter aircraft, a modernized missile defense system and improved "cyber capabilities," Trump said.
Then in what could have looked like a flip-flop to some, he tweeted in December about the F-35 program and cost being "out of control," and later said "much of" a Washington Post investigative piece was "true" that claimed a buried internal report said the Pentagon could have been on track to save $125 billion. Analysts told FedScoop that while those remarks signal Trump and his administration will scrutinize some of the Pentagon's behemoth programs for savings, military spending under Trump will still increase overall.
"My bottom line is two-fold … There is going to be an increase in defense spending; there's no way a Trump administration could avoid a fairly substantial increase given the kinds of things it has said and that force structure [it] put on the table," said Mark Cancian, senior adviser for the International Security Program at the Center for Strategic and International Studies. "But it may not be quite as substantial as people have been expecting, and there's going to be a big push to find internal efficiencies to offset some of the cost of the increases."
Cancian spent more than seven years during the Obama administration in the Office of Management and Budget as its chief of the Force Structure and Investment Division, which dealt with defense budget strategy. He also worked on force structure and acquisition issues in the Office of the Secretary of Defense.
The Obama administration might have started with a big push to search for efficiencies in Pentagon spending, as even that Washington Post investigation notes, but Cancian said he anticipates Trump's administration will "push harder than the Obama administration did."
"The Obama administration wanted to focus on domestic issues and really didn't want to invest a lot of political capital in defense issues," he said. "I think Trump is willing to put his ideas out there, you know these tweets out there, to put pressure on defense contractors."
Cancian added that "particular programs will feel some pressure and in that sense it's not going to be like the Reagan administration which really pushed a lot of money in without, I think, taking on a lot of the existing thinking about programs. You know I think Trump will be willing to do that but I think in the end, there still will be a pretty substantial increase in the budget. Because they're just going to have to do that to achieve anything like the kinds of goals and ends that they've described."
What's at stake
About $210.1 billion in DOD contracts will expire in 2017, according to a recent Govini report, which found "IT and Services" to be the category with the most competitors facing uncertainty.
"Expiring contracts will be seen as low-hanging fruit by the incoming Trump Administration looking to begin implementing its agenda immediately," the report notes. "Combined with the backdrop of leveraging federal purchasing power, procurement reform, and eliminating fraud, waste and abuse, the Defense Industrial Base faces much uncertainty in 2017."
Nearly 40 percent of the top 100 defense contractors by value of expiring contracts are IT and service providers, who will be competing for more than $8.9 billion in expiring contracts and more in new contracts, according to Govini, a big data and analytics firm.
"Trump and his administration is going to have a little bit of flexibility when it looks at [expiring] contracts to work with industry to find a way to reorient them towards their agenda items," said Matthew Hummer, director of analytics at Govini, to FedScoop. "And you know I think in general when you have any expiring contract to a business relationship it really presents an opportunity for negotiation. And more than any other president I think that Trump is that type of personality, right?"
But when comparing Trump's situation to Reagan's, Hummer noted Reagan's military "was more about size and strength." He said he thinks warfare is changing to focus more on technology as the capability advantage, instead of just force size.
"I think it's going to be more of a technological play, and part of advancing technologies within a military operational environment is ensuring that a lot of that technology gets prototyped and invested in and then also gets introduced cost-effectively into the concept of operations of those military services," Hummer said. "So I think the Trump administration will acknowledge that and realize that, that it needs to be more of a scalpel approach rather than just a dump of cash on the industry."
Loren DeJonge Schulman, senior fellow at the Center for a New American Security, noted to FedScoop that Trump during his campaign "talked about waste in government spending and inefficiencies at the Pentagon, and excess acquisition costs."
"He talks about those a lot, so it seems like what he focused on … is cutting down acquisition and procurement costs, getting a better deal, while at the same time increasing force structure," she said. "But that — even if he's getting better deals all over the place I don't see any possibility of him being able to decrease the size of the defense budget or even keep it the same. It's going to cost him some more money, particularly upfront in order to be able to kind of launch the program he said he wanted to pursue."
And Schulman noted that to do some of the acquisition reforms or procurement cuts Trump might want to pursue will require congressional backing.
"I think is going to be quite difficult for them to get political support on some of these issues, even if, yeah, on the surface it sounds good to cut costs of programs, or it sounds good to find efficiencies," she said. "Those are always really difficult to do in practice with this Congress."
The budget battle ahead
Schulman said it is a huge shift to see the president-elect "be personally interested in these major acquisition programs."
"President Obama led his own defense strategy review effort, he was involved in the defense budget process, but it's rare I think that he was ever publicly involved in a real discussion about the F-35, the F-22, major acquisition programs," she said. "It just wasn't something that was seen as presidential purview. So for Trump to, both before inauguration become involved in this discussion, and then to imply, basically, that he's going to continue to take personally a hard look at these issues, like that is really new."
Presidents have done that in the past, Schulman said, but not in "several decades."
"The defense industry and the Pentagon's culture are going to have to adjust to that in a way that I don't think they're necessarily prepared for," she said.
And the fight that is going to ensue over the budget within Trump's administration will mimic what has already been happening in Congress around defense spending, Cancian said.
"I think there will be a vigorous debate inside the administration between the defense hawks and the deficit hawks," Cancian said. One of those players will likely be Trump's choice for head of the Office of Management and Budget, Mick Mulvaney.
Of Mulvaney, Cancian said, "He is the classic deficit hawk, willing to sacrifice defense to get a smaller government and a reduced deficit, reduced government spending."
Mulvaney has notably targeted the Pentagon's Overseas Contingency Operations fund, which he called a "slush fund" in an interview with McClatchy in 2013.
Of Trump choice to tap Mulvaney, Schulman said, "I think it's going to create a lot of stress in coming up with whatever the Trump administration federal budget process is … because the Director of OMB has what appears to be a very different perspective on defense spending or federal spending overall, than what Trump's campaign promises seem to imply. And kind of different from what we thought about the Reagan "spend more" defense program that everyone assumed Trump was going to have."
Trump's pick for Defense Secretary, retired Gen. James Mattis, is slated for his confirmation hearing on Thursday. While it is not yet certain how he might look at constructing the Pentagon's budget, Cancian said he is sure that once Mattis makes a judgment "he won't be shy" about it.
"One thing I'm sure of is that if Mattis thinks he needs more money he will march into the President and say, 'We need more money," Cancian said. "He's done that with Obama and I'm sure he'll do that with Trump."
Ultimately, Cancian said the question is: "How much of an increase will there be? Not the idea that there won't be one, just how big is it? And as we've indicated, it may not be as big as this Reaganesque size that people have been thinking, you know, a month ago."
Contact Samantha via email at samantha.ehlinger@fedscoop.com, or follow her on Twitter at @samehlinger. Subscribe to the Daily Scoop for stories like this in your inbox every morning by signing up here: fdscp.com/sign-me-on.