HHS aims to untangle EHR reporting burdens for doctors
The goal is to tackle some of the root challenges the widespread adoption of electronic health records. In this case, it's about making things easier for the doctors.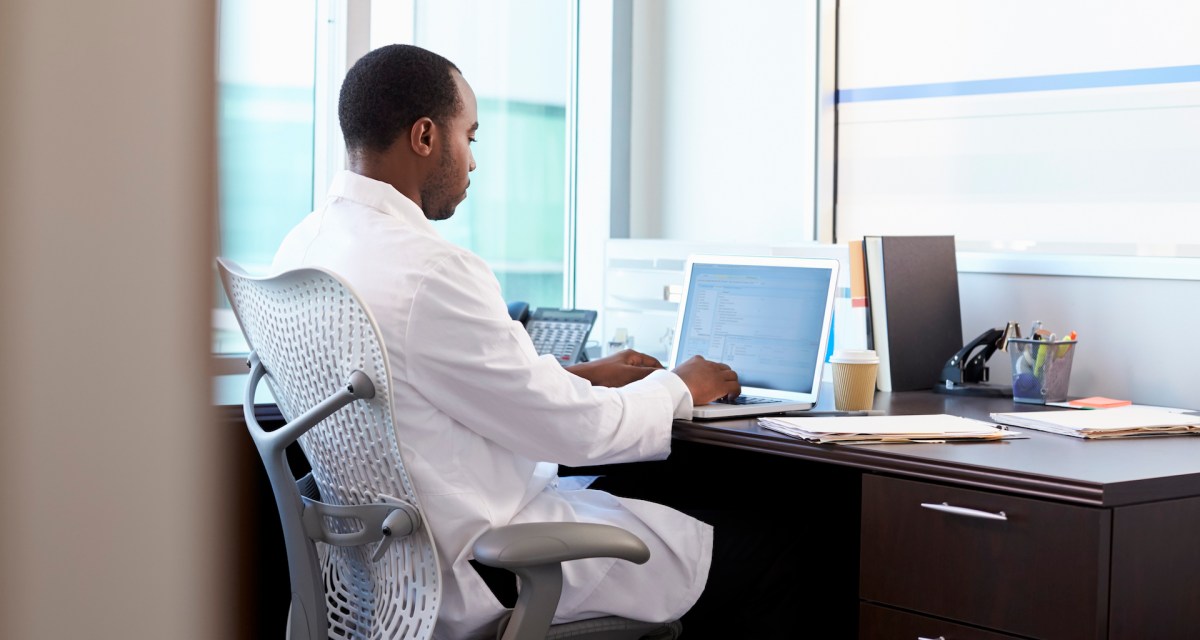 For all the promise that electronic health records hold for streamlining care and providing a more accurate picture of patient history, they can present fresh "paperwork" burdens for doctors. It's one of the root challenges in increasing the use of EHRs nationwide, but an agency at the Department of Health and Human Services is testing out some ideas that might help.
The Office of the National Coordinator for Health Information Technology has released a new draft policy that aims to increase physician usage of EHRs by setting some goals for improving the experience and spreading those recommendations at the agency level. The document isn't a set of proposed rules or regulations — instead, the intention is to get HHS to lead by example, given its considerable influence over the health care sector.
The department has been actively trying to incentivize the medical community to adopt EHRs for the past decade, and it's now putting its attention squarely on the medical professionals who face fresh and sometimes onerous requirements for documenting their work.
"With the significant growth in EHRs comes frustration caused, in many cases, by regulatory and administrative requirements stacked on top of one another," said Secretary for Health and Human Services Alex Azar, in a statement. "Addressing the challenge of health IT burden and making EHRs useful for patients and providers, as the solutions in this draft report aim to do, will help pave the way for value-based transformation."
ONC's "Strategy on Reducing Burden Relating to the Use of Health IT and EHRs" proposes to address the biggest obstacles to physicians' usage of health IT by proposing strategies split into four parts:
Clinical documentation
Health IT usability and user experience
EHR reporting
Public health reporting
The policy outlines strategies for each section that ONC officials say should be achievable in the next three to five years, with the goal of implementing them through existing HHS authority and leveraging them to improve doctor and patient experience.
"We envision a time when clinicians will use the medical record not as an encounter-based document to support billing, but rather as a tool to fulfill its original intention: supporting the best possible care for the patient," said Donald Rucker, National Coordinator for Health Information Technology, in the introduction to the draft policy. "Quality reporting should be seamless, accessible through the metadata in the EHR, and available through high-quality, clinically mature application programming interfaces (APIs), which will reduce the need to separately submit data."
The policy points to recent API successes, such as the Centers for Medicare & Medicaid Services' Blue Button 2.0 project, which takes four years of Medicare data covering 53 million beneficiaries and shares it through a standards-based interface to provide patients with easier access to their claims data.
For public health reporting, where a trove of federal data could be leveraged, the policy calls for the government to encourage wider adoption of electronic prescribing of controlled substances and the integration of state prescription drug monitoring program (PDMP) data to provide a better view of medication history.
ONC officials also say that by instituting inventory requirements for federal health care and public health programs using EHR data, they can reduce physician burden by developing common data standards and reporting requirements across federally-funded health programs.
HHS officials are calling for public input on the draft policy and will public comment period between now and 11:59 p.m. EST on Jan. 28.