Emerging Tech 2018: Blockchain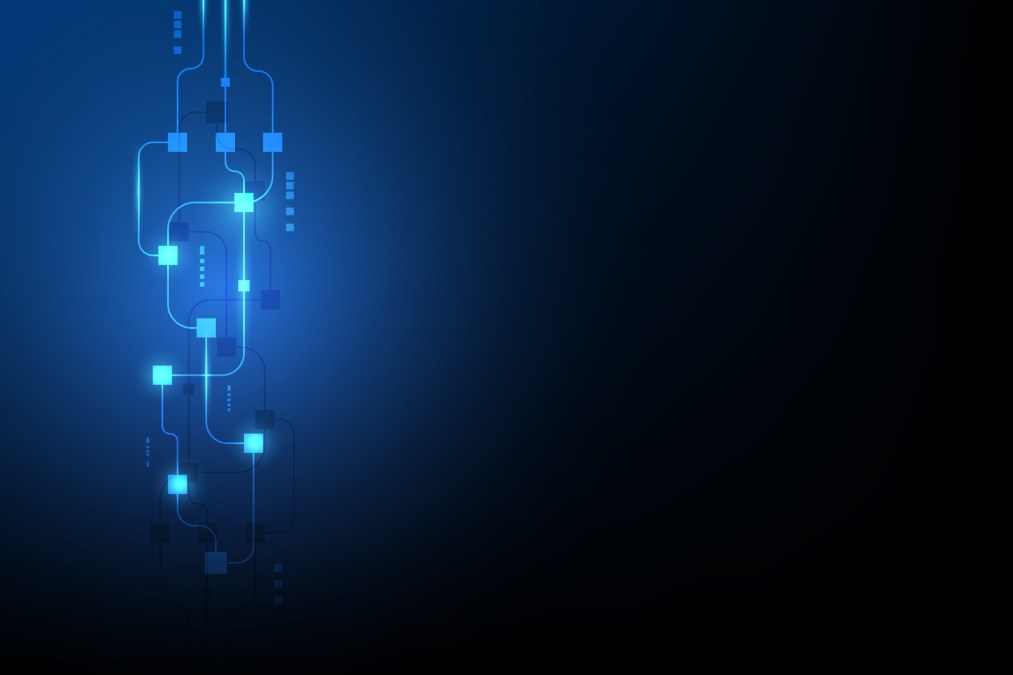 Tech experts are thrilled for blockchain's potential in government but at the same time completely perplexed by it.
That is, they believe blockchain — a distributed ledger-based technology that rose to the spotlight as the basis for the cryptocurrency bitcoin — will have a major impact in the federal government, but they're not completely sure yet where that will be.
"I think there is interest but there's a lot of uncertainty and confusion," said Daniel Castro, vice president of the Information Technology and Innovation Foundation.
"I do think it will have a pretty big impact," Dcode founder Meagan Metzger says of blockchain technology in the federal government.
Newly retired Lt. Gen. Alan Lynn, formerly director of the Defense Information Systems Agency, spent part of his waning days at the defense IT agency "trying to work it into with what we do with identity [management]."
"If nothing else, it's kind of a one-time check on who you are for a group that you may or may not trust as opposed to a group that is in this identity platform, if you will," Lynn said recently. "So I think there's potential there. I'm sure there's a lot of potential there. It's obvious in the financial world, where there's really potential, but I think for identity there might be some potential."
John Hill of the Office of Financial Innovation and Transformation at the Treasury's Fiscal Service agrees that it is early days for blockchain. He's running a pilot program in his office but says "it's too early to tell" how blockchain will have a major play in the federal government. That said, it's "certainly worthy of evaluation," he added.
To Mark Fisk, a partner at IBM Global Services Public Sector, Fiscal Service's pilot is right on track with what he's seeing more broadly.
"The first half of the last year was all about education," Fisk told FedScoop. "I think we've now kind of taken that turn, and now when I talk to clients — some of it's education and what blockchain can do for them — but it's really about exploring capabilities and actually thinking about proof of concepts."
He added: "This will be the year of proof of concepts and then, hopefully, moving those proof of concepts into production pilots by the mid to end of 2018."
Blockchain pilots can be found elsewhere around government, like at the General Services Administration, the Navy and the Centers for Disease Control and Prevention.
But blockchain, like all emerging tech, is not without barriers.
Metzger points to a cultural shift from centralized control and oversight. Castro sees the same challenge around the decentralization to blockchain, which he said still generates "a lot of uncertainty and confusion," despite its buzz.
"What's really interesting about blockchain is it decentralizes authority," Castro said. "And that's traditionally been the responsibility of government. So there's a lot of questions about will any government agency basically cannibalize its mission by creating some sort of blockchain authoritative source use that gets rid of its purpose, or maybe one of its purposes."