Increase in Energy's reported AI uses reflects 'enhanced' guidance from White House
Many of the roughly 180 artificial intelligence use cases recently reported by the Department of Energy began development or acquisition between 2017 and 2023.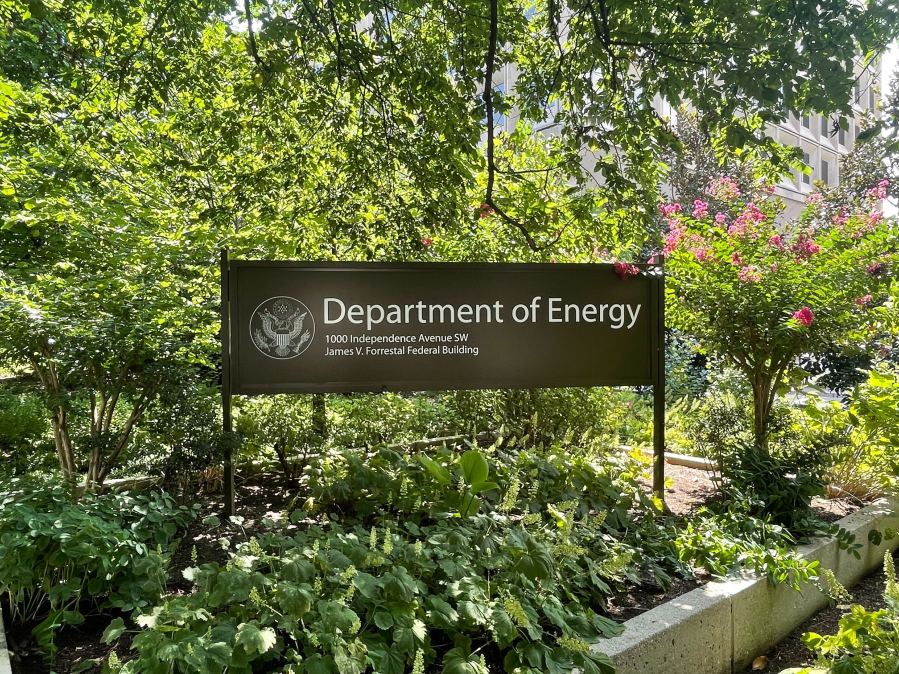 The Department of Energy's list of publicly reported artificial intelligence use cases is four times larger than what it reported last year, reflecting clearer White House guidance on what needs to be disclosed, the agency said.
The DOE's 2023 AI use case inventory, which is required under a 2020 executive order, includes roughly 180 applications of the technology in various stages of deployment throughout the agency. The majority of those uses began development or acquisition between 2017 and 2023. Roughly 130 are being operated by a single subsection of the agency, the National Energy Technology Laboratory, which is focused on environmentally sustainable energy sources.
That new inventory — which appears to include very few, if any, of the uses the agency reported previously — is the result of updated guidance provided by the Office of Management and Budget, according to a DOE spokesperson.
"One of the primary challenges faced in the earlier inventory was a lack of clear guidance on what precisely constitutes a use case and what falls under the domain of research and development (R&D)," the spokesperson said in an emailed statement. "In response, the Office of Management and Budget (OMB) provided enhanced guidance that clarified these ambiguities, enabling a comprehensive capture of relevant AI projects within the agency."
As a result, many of DOE's uses of the emerging technology are being reported for the first time this year.
AI use case inventories are required of many federal agencies — except the Department of Defense, those in the intelligence community, and independent regulatory agencies — under a Trump-era executive order (EO 13960). Those inventories must be posted publicly and annually, though how agencies have responded to the order and guidance from the Federal Chief Information Officers Council — which is led by OMB officials — has varied in the first two years.
Researchers at Stanford's RegLab reported widespread lagging compliance in the first year of agencies' use case inventories in a December 2022 report about the country's AI strategy. Meanwhile, recent FedScoop reviews of agency use case inventories found inconsistencies in reporting have persisted. In response to FedScoop reporting, the National Archives and Records Administration has publicly shared its AI use cases and the Department of Transportation removed a reference to the Federal Aviation Administration using ChatGPT.
"Agencies are responsible for maintaining the accuracy of their inventories. Additionally, per the instructions for the 2023 use case inventory, agencies are instructed to exclude AI research and development activities, including any AI use case that is unlikely to be incorporated into agency operations," an OMB spokesperson recently told FedScoop. "We will continue to update the required guidance, as deemed necessary, to mature this effort. We have no further comment at this time."
Fluctuating applications
It appears the majority, if not all, of the 45 use cases from the DOE's previous inventory aren't included in the new one. The bulk of uses reported in DOE's previous inventory were operated by the Idaho National Laboratory, but the lab has only two use cases reported in its 2023 list. While both of those uses share similarities with applications reported last year, it's not clear they're the same. Similarly, the Office of Electricity had 10 uses last year, but none were reported for 2023.
When asked about those changes, a DOE spokesperson said projects might not have been included in the 2023 inventory if they weren't active during the reporting period. Projects can have periods of inactivity caused by things like reassessing objectives, budgetary constraints, and changing priorities, the spokesperson added.
They also said researchers may have shifted focus. "It is not uncommon for researchers to transition from one project to another based on emerging needs, technological breakthroughs, or evolving strategic directions," the spokesperson said.
The inventory also contains at least two use cases that appear to be listed more than once. The DOE didn't respond to an inquiry about those instances before publication.
Most uses reported in DOE's inventory include a date only for when they were developed or acquired, which potentially suggests that most uses are still in the development phase. Nine use cases had implementation dates reported, however, including one for groundwater modeling that's been in use since 2003.
Among newly disclosed AI use cases: The creation of a resiliency framework for power grids that uses machine learning to protect against cyberattacks; AI-based hazard detection for coal ash and tailings storage facilities; and a machine-learning-driven process to predict locations of undocumented orphaned wells. All three began development or acquisition in 2022 and are being operated by the National Energy Technology Laboratory.