Energy lab unveils Summit, the world's most powerful supercomputer
The system has enough power to simulate supernovas and track the spread of cancer.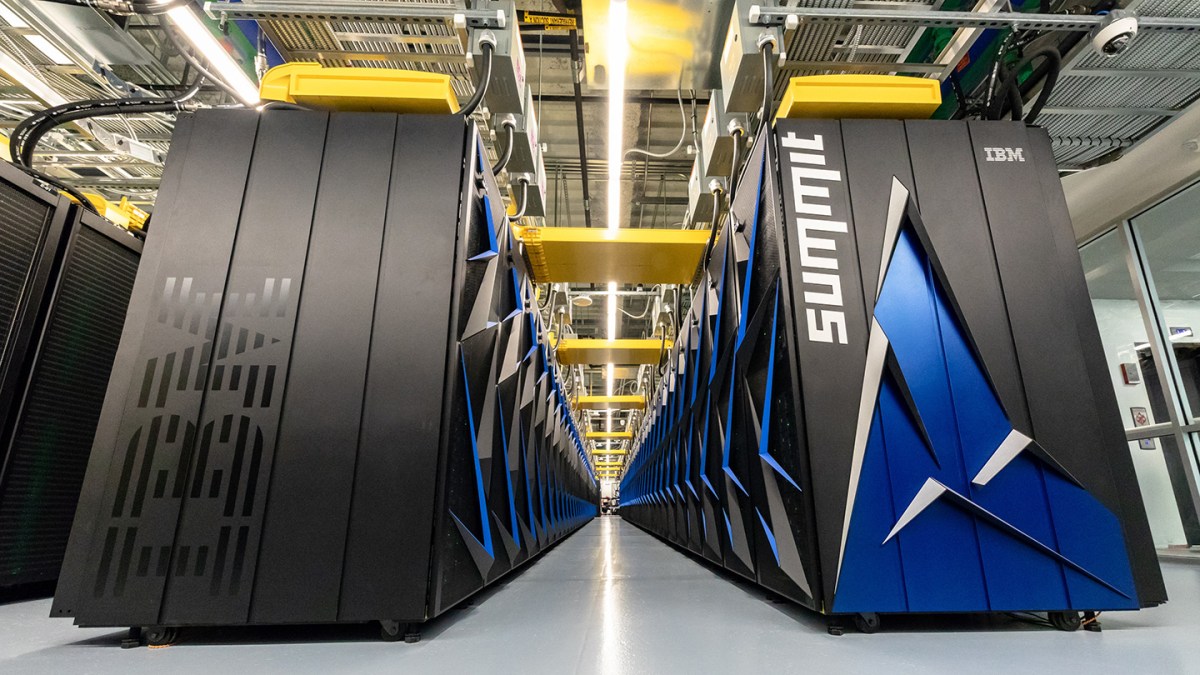 The Department of Energy debuted a new supercomputer Friday — the most powerful in the world, with enough power to simulate supernovas and track the spread of cancer.
The agency unveiled the supercomputer, dubbed "Summit," at its Oak Ridge National Laboratory in Tennessee, touting that it is eight times faster than the predecessor Titan system.
Officials said in a release that the Summit is capable of 200,000 trillion calculations — or 200 petaflops, as they're called — per second and can provide scientists with enough computing power to run the world's first exascale scientific calculation. The new supercomputer delivers a potential thousandfold increase in processing from the petascale computers of a decade ago.
"I am truly excited by the potential of Summit, as it moves the nation one step closer to the goal of delivering an exascale supercomputing system by 2021," Secretary of Energy Rick Perry said in a release. "Summit will empower scientists to address a wide range of new challenges, accelerate discovery, spur innovation and above all, benefit the American people."
A supercomputer isn't your typical legacy mainframe system that you'd find in the basements at agencies around D.C. Supercomputers are hosted in labs, typically in a controlled environment, and are known to "push the limits of computational speed, discovering what is possible for a computer to do," according to the Advanced Software Products Group. "They are the explorers of the computing world," dedicated to research purposes
Summit is composed of an IBM AC922 system featuring 4,608 compute servers and six NVIDIA Tesla V100 graphics processing unit accelerators with 10 petabytes of memory.
Officials said that Summit will provide scientists at Oak Ridge with the ability to use artificial intelligence and machine learning to study everything from the evolution of cellular systems to simulating supernova explosions and identifying the disease factors of cancer.
"Summit's AI-optimized hardware also gives researchers an incredible platform for analyzing massive datasets and creating intelligent software to accelerate the pace of discovery," Jeff Nichols, Oak Ridge associate laboratory director for computing and computational sciences, said in a statement.
The debut comes nearly a year after the TOP500 global survey of supercomputers knocked the U.S. from the top three in the world for the second time in 24 years.
At the time, Titan finished fourth behind Swiss supercomputer Piz Daint's 19.6 petaflops and leader Sunway TaihuLight from China with 93 petaflops. Summit outpaces that computer by more than 100 petaflops.