Exit interview: 18F's Aaron Snow candid about IG report as he departs government
Aaron Snow stepped down from his position as a TTS adviser Thursday and opened up about his thoughts on the recent GSA IG audit critical of 18F security compliance.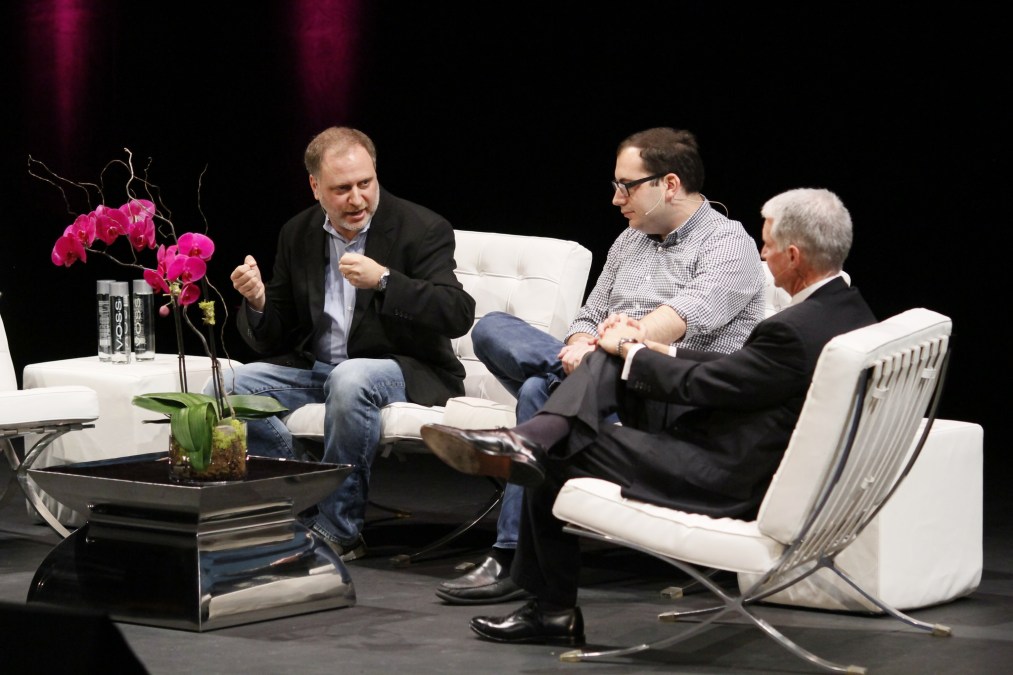 Aaron Snow, a co-founder and former executive director of the General Services Administration's 18F digital team, has left government, he confirmed to FedScoop in an email Thursday.
Snow's departure comes amid controversy generated by a GSA Office of the Inspector General audit dropped this week that charges 18F "disregarded and circumvented fundamental GSA information security policies and guidelines."
The former 18F head, however, denies that the report's release and his departure are related. Snow made plans to depart well in advance of the report's release, he said, as his four-year special-hiring term with 18F and GSA was set to expire in June. He was most recently an adviser to GSA Technology Transformation Service Commissioner Rob Cook.
While his plan was to leave GSA at the end of the month, he told FedScoop his last day was actually Thursday.
"It has been absolutely the honor of my life to serve with all of you," Snow's goodbye email to 18F staff said. "You should be unabashedly proud of the supposedly impossible things we've done in three short years."
Snow wouldn't reveal his future private sector employer or role, but he was candid about his perspective of the IG's claims that he and others were indifferent to GSA IT policy and circumvented it.
"We were not indifferent. We go the extra mile to hire and empower top-of-field internet security experts," he told FedScoop via email. "And we spend a lot of time — too much of our time — on complying with thousands of pages of IT policy. Not being fully compliant was a growing pain for a new organization, and when the org became aware of the gap, it got into compliance quickly."
Snow doesn't balk at the idea that 18F was out of compliance with GSA policy. But the way the IG characterized the team's actions, he doesn't agree with.
"I don't believe anyone ever 'disregarded' or tried to 'circumvent' anything," he said. "People made mistakes, in an environment where mistakes are easy to make. (Just ask anyone who's read, or can even identify, all of the literally thousands of pages of applicable federal and agency-specific IT policy.) When those mistakes were identified, they were quickly rectified. So I find the characterizations unproductive. That's a good way to discourage people from even trying."
Snow continued, "If you want people to take risks in government to innovate and evolve how government goes about its business, you have to find ways to identify and rectify errors, while also making room for those errors proportionate to the possible or actual harm caused by those errors. In this case, the errors were victimless, thanks to 18F's world-class security team."
Cook, the TTS commissioner, supports the notion that the compliance policies tend to hold the federal government back from operating as a modern and digital entity.
"We will be pressing up very hard against these rules because we believe they are stifling … our ability to be agile, to use technology in an innovative way to deliver the best services," he said earlier.
The report also rails against 18F's relationship with GSA IT. Snow, though, said it's "better than ever."
Though Snow, a former Presidential Innovation Fellow, will no longer be a part of the 18F team, he believes 18F will continue without him in its mission to bring government into the digital age.
"It shouldn't change anything," he said. "18F is still aimed squarely at its mission of helping our government become a better builder and buyer of digital services for the public. Compliance with IT policy is a cost of doing government business, but it shouldn't fundamentally alter what 18F is accomplishing."