Expansion of mobile offerings is big business for DISA
DOD Mobility Portfolio Manager Jake Marcellus talks to FedScoop about DISA's expansion of its unclassified mobile service offerings.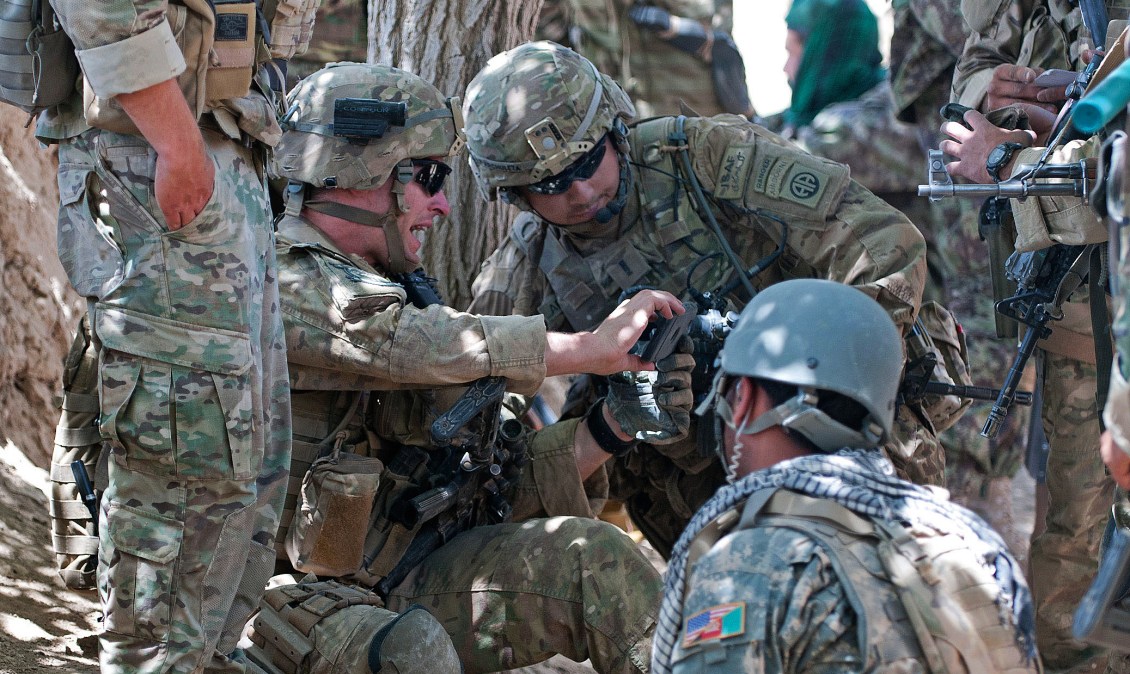 The Defense Information Systems Agency is already attracting some new high-profile Department of Defense customers after a recent expansion of its mobile service offerings.
The DISA-managed DOD Mobility Unclassified Capability (DMUC) service was previously available to only mission partners who purchased DOD's Enterprise Email service, but the agency expanded the service in August to all mission partners. Doing so has sparked DISA's mobility management business, drawing in the U.S. Navy and Marine Corps as customers, as well as some smaller agencies in the Defense Department.
"We are interested in bringing on as many DOD mission partners as we can," DOD Mobility Portfolio Manager Jake Marcellus to FedScoop, saying DISA is managing about 125,000 devices and adding about 3,000 additional devices per week. "So can we scale? Yes we can."
The new availability of the service doesn't change much for DISA as an organization, but it impacts mission partners who now don't have to stand up or maintain their own mobility programs, Marcellus explained. DISA's service offers mobile device management, mobile security management and application management.
"On average, many of those programs may service somewhere between 5,000 and 10,000 users," he said. "And we've even recently seen customers or mission partners that have come to us, and they're managing a whole mobility program with only 500 users. So that's really not cost-effective when you think about it."
DISA can also host an app if an organization has an application or plans to create one.
"We tell you what the standards are, validate those standards through a vetting process and then place you in a mobile application store that we host here," Marcellus said. "And I'll say that's where…we see a lot of innovation and ideas."
DISA itself doesn't provide devices — it issues supported-product lists, which show devices that have been vetted by the National Information Assurance Partnership that also work with its service.
Marcellus said customers should expect a commercial experience through the service.
"We are using commercial services, not anything specifically government," he said. "So you can expect that the experience will be like the experience you have with your personal phone."
With August's update in service came a major reduction in price — now $4.31 per device, per month, down from $7.54. Because of improvements to the service, the agency is bringing on customers "at rates that we did not expect," Marcellus said. "We can bring on one command that will be 10,000 customers additionally, let's say in 2 months," he said speaking hypothetically. "So based on that we're able to reduce price."
The team is also focused on efficiency efforts to drive down costs, looking for ways to minimize interaction for easy questions or common problems, such as with a mission partner user page with basic information. "So you don't have to call us, you can go on there," Marcellus said.
DISA can also give a partner basic management privileges, through tiered permissions, "so that they can manage what I would say is the majority of the functions," Marcellus said, like password resets, onboarding and offboarding as common support jobs.
"Whatever are the common support things, we don't want them calling DISA, we want them to call whoever you call for your services today," he said. "It sounds like a simple idea but that's been pretty powerful, right, I think from an emotional standpoint because people don't like to move the control." Therefore, they can continue their IT support operations without change.
DISA started its mobility program in late 2012, linked with DOD Enterprise Email, an enterprise service offering for unclassified email. But DISA Director Vice Adm. Nancy Norton wanted to expand the service beyond just those who subscribe to DEE, Marcellus said.
"I think it first came in the form of a question: 'Why not?'" he said. "Is there some type of technological impediment or tight coupling that we would have to figure out?"
There wasn't, so they got to work.
"One thing that's important is we're starting to see the availability of cloud-based email, and DOD organizations that are interested in that," Marcellus said. "So we know that we can extend our capabilities, our mobile capabilities, to integrate with cloud-based email systems as well. So that seems to be the way that some agencies are going."
DISA is also mulling changes to its classified capability. This summer DISA issued a request for information searching for existing automated provisioning tools to support devices used in the Department of Defense Mobility Classified Capability (DMCC) program. DISA plans to issue a request for proposals this quarter, Marcellus said.