Federal Communications Commission launches Space Bureau
The new bureau will focus on the FCC's policy and licensing efforts to promote satellite and space-based communications.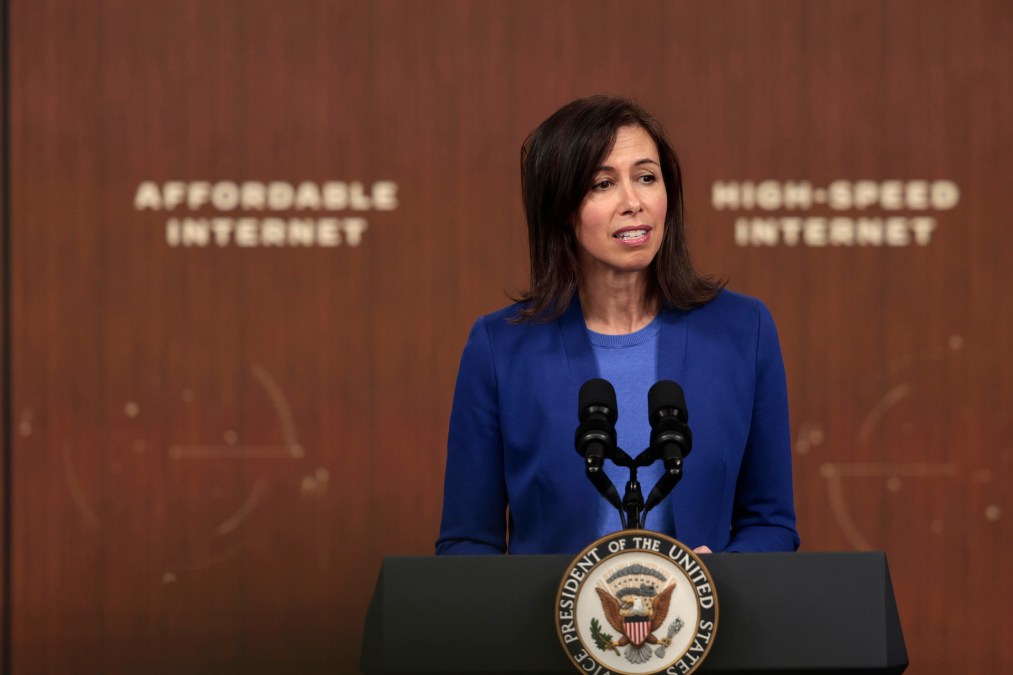 The Federal Communications Commission publicly launched its new Space Bureau on Tuesday during a ceremony at the agency's headquarters in Washington, D.C.
The launch of the bureau — which will focus on the FCC's policy and licensing efforts to promote satellite and space-based communications — came as part of a larger reorganization led by Chairwoman Jessica Rosenworcel. It also resulted in a new Office of International Affairs to lead the commission's work around foreign and international regulatory authorities.
The new Space Bureau will be responsible for space policy analysis and rulemaking, authorizing satellites and other systems for space-based services, streamlining regulatory processes, and navigating the use of spectrum and orbital resources. It will also work with other federal agencies on matters of space policy and governance.
"Our country's economic success today and in the future relies on space-based connections," Rosenworcel said in a statement. "Whether it's bringing broadband to hard-to-connect rural communities, closing mobile dead zones, or linking freedom-seeking people across the globe, satellite connectivity is fundamental to improving our quality of life and maintaining our economic success. That is why the FCC has made important structural changes to meet the needs of space innovation."
In addition to work in domestically with other government entities, the new bureau also aims to coordinate with other international partners through the newly minted Office of International Affairs.
Under the Communications Act of 1934, the FCC licenses radio frequency uses by satellites and ensures that space systems reviewed by the agency have sufficient plans to mitigate orbital debris.
Rosenworcel first proposed the reorganization last November. FCC commissioners voted unanimously Jan. 9 to move forward with the plan, and the agency has since received approval from the Office of Management and Budget and Congress.
Commenting on the reorganization, Jason Oxman, president and CEO of the Information Technology Industry Council, said: "As innovation enables us to reach space more quickly and extensively, the FCC's decision to create a dedicated organization focused on space and related issues is an important development as the Commission looks to improve connectivity for all. This new focus on improving satellite connectivity will augment ongoing efforts and investments in terrestrial and cellular technologies while also creating additional resources and maximizing flexibility for all types of technology to advance."