FedScoop's Top Women in Tech 2017: Maria Roat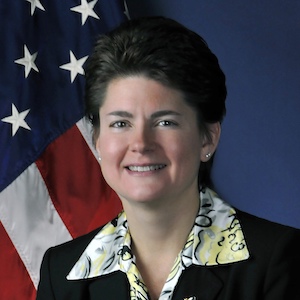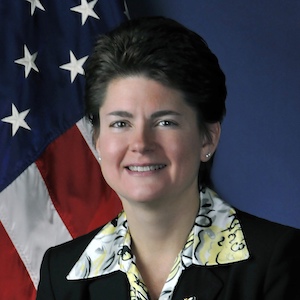 Maria Roat, CIO, SBA
Small Business Administration Chief Information Officer Maria Roat started in her new role last October. The agency has been focusing on stabilizing and modernizing its IT systems while laying the groundwork to move to the cloud.
Before SBA, Roat served as the CTO for the Transportation Department, where she focused on efforts to mature the department's data practice. The department rolled out a hybrid cloud model to support users, and made a foray into virtualization, standing up a sandbox for experimentation. Her office also supported DOT's Smart City Initiative.
Can you talk about the biggest challenge you've faced in your career? How did you conquer that challenge?
Every job I've taken on has been a challenge because I've always done something different, taken on a different role. Always in IT, but never the same job twice essentially, or the same title if you will. … The biggest challenge that I have to deal with, honestly, are the people issues, the workforce issues, those workforce challenges where people may not be happy. Dealing with personalities, those kinds of things are probably the bigger challenges. … Some of the challenge is making sure the workforce, they understand your vision and they understand your thinking and where you're leading your agency or your department. I think that's always a challenge to make sure you're communicating clearly, that you're reiterating things … so everyone understands where you're going. And then the workforce, making sure they have the skills — and that you're doing what you need to do to train them to support that vision.
What would you say to young women who are thinking about a career in technology or related fields, or just starting out in their careers? What's the best advice you could offer for success?
For young women starting out in technology, figure out what you like to do. There are so many different things within technology, whether it's on the security front, whether it's on operations, whether it's understanding the cloud. … Figure out what you're good at. And step outside your box and learn new things. Maybe you're in a job for a year or two and you figure out "this isn't for me." Don't leave technology because of that, there's other things. And take on the hard jobs. That's probably the biggest thing … step outside your comfort zone. Don't be afraid to do that, and take on new things and say, "I'll try." That's how you're going to learn. You're going to make mistakes along the way but that's OK.
Why is it important to you to empower women and other minorities to join more technical and technology-related fields?
For me it's just why not? It's just another career field like anything else. Why wouldn't you get into technology, how cool is it? You could work on anything from a smart city and you know understanding how a smart city works, all the way through, maybe you're a good developer. There are so many things that technology touches, it's fundamental to everything we do. And there's so many opportunities out there my question would be why wouldn't somebody get into this field?