Lawmakers want to know how agencies can replicate USAID's FITARA success
Rep. Gerry Connolly wants the development agency to show others that FITARA compliance is "doable and replicable."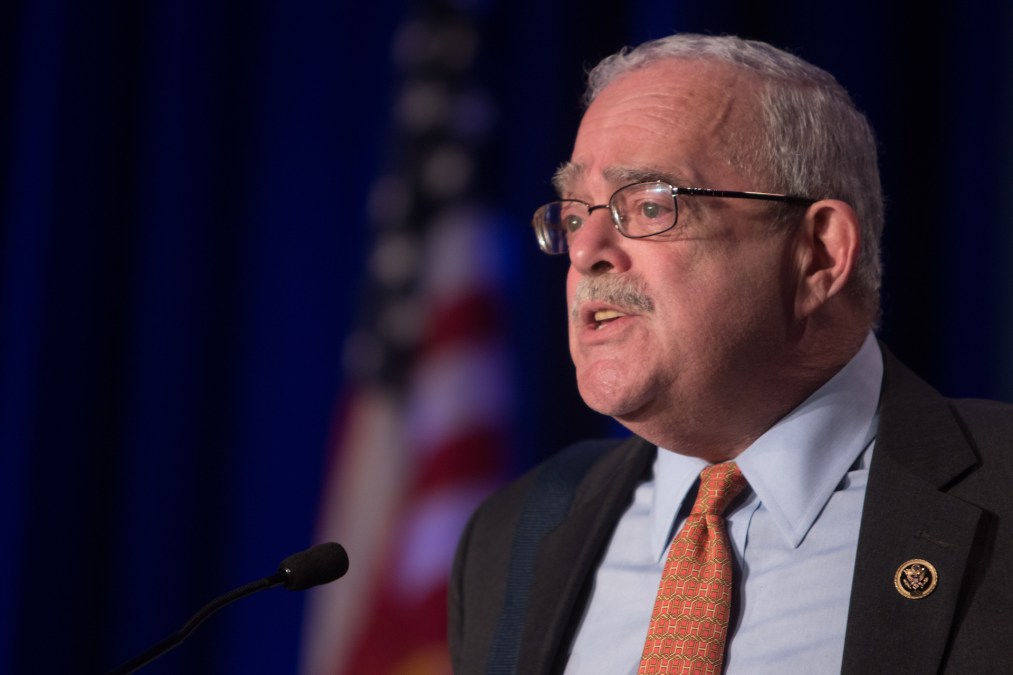 In a Federal IT Acquisition Reform Act scorecard that delivered broadly underwhelming results, the U.S. Agency for International Development remains a shining star.
The agency became the first to earn an "A" grade this past June, and it maintained its score in the fifth report, issued by the House Oversight and Government Reform Committee, this week.
So how'd the agency do it?
In a joint hearing on Wednesday afternoon, the House Subcommittee on Government Operations and Subcommittee on IT heard from a panel featuring USAID CIO Jay Mahanand, CFO Reginald Mitchell and acting Deputy Administrator Wade Warren, to whom lawmakers posed this exact question.
Warren broke it down for them: "Today, I would like to share what we view as the keys to our success," he said, during his testimony, before going on to identify four components.
"First, we accepted that updating our IT would be risky, that we would run into problems, and that we would not get everything right the first time," he said. "A second key to success, and related to the first point, we had real buy-in from the agency leadership. We committed significant financial and human resources to this effort and championed it from the top, with leadership committing to being among the first adopters."
Third, he said, is the culture of incremental progress that the agency has developed — realizing that modernization is never one-and-done. And finally, Warren told the committee, USAID has invested both in hiring IT experts and in retraining existing employees.
"USAID is proud to have received the first 'A' rating under the FITARA scorecard," he stated. "We are committed to maintaining our status as a federal leader in the IT space."
Lawmakers, overall, seemed impressed. "Congratulations to USAID," Rep. Gerry Connolly, D-Va., said as he opened his questions.
"What happened?" he continued. "You were getting a 'D' and you moved it up to an 'A.' I'm talking process and political decisions here… what happened inside AID that changed the will to want to do it differently?"
"The jump from the 'D' to the 'A' was largely from working with GAO to better report what we had been accomplishing over a long period of time," Warren told Rep. Connolly, acknowledging that what looks like a "quantum leap" in one year wasn't exactly that.
That said, Warren continued, USAID was driven to improve IT by the demands of its global workforce, often stationed in remote areas. "The only way we can communicate with our staff around the world is through our IT systems," he said. "If they're not working we just can't do our job."
Rep. Connolly interrupted to say he could think of a few agencies (particularly the Department of Defense and its "F" score) that don't share this philosophy.
In light of this he said he'd like USAID to write up a report to "show others that it's doable and replicable."
"There's real value here in your story," Connolly said.
The Wednesday hearing featured two other panels as well — one with Department of Energy leadership (the agency received a "D" grade) and one with Small Business Administration leadership (it got a "B"). DOE was broadly chastised for its lack of software licensing inventory (something lots of agencies still struggle with, Rep. Will Hurd noted), while the tone during the SBA panel was cautiously optimistic given the agency's improvements.