GSA awards $50B Alliant 2 to 61 contractors
The awards come after a bumpy road for the contract, which saw protests from several IT companies late last year.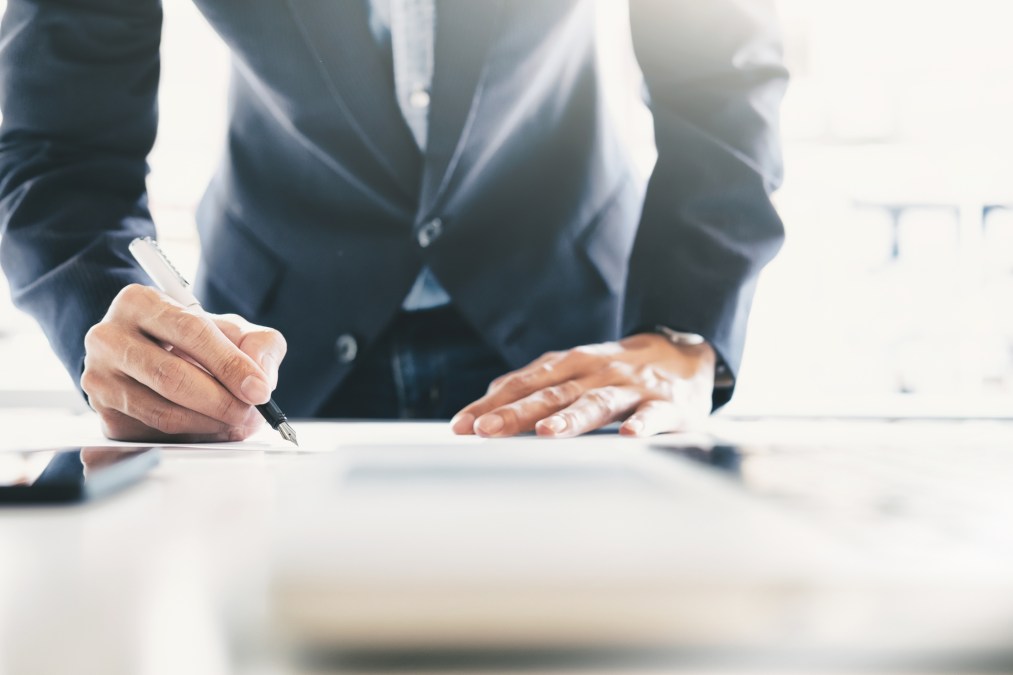 The General Services Administration formally announced the contractors who will take part in its $50 billion Alliant 2 vehicle — the "next gen" installment of one the largest government IT contracts.
GSA sent award notices to 61 vendors for the open pool contract with a five-year base period of performance and a five-year option to extend. The agency will award contracts on its small business version of the contract "separately in the near future," it says.
The awards come after a bumpy road for the contract, which saw protests from several IT companies late last year. Sevatec, Inc., InfoReliance Corporation, Enterprise Information Services, Inc, and Buchanan & Edwards, Inc. — all Northern Virginia-based IT contractors — protested the terms of the vehicle's request for proposals, but the Government Accountability Office denied the protests in January 2017.
The agency issued the Alliant 2 RFP in June 2016, originally accepting bids through late August last year. Shortly before that deadline, though, the agency announced an extension into September.
GSA officials call Alliant 2 a "next gen" contract vehicle, given the way it evolves from the original Alliant contract, which was awarded in 2007. According to a release, it provides enhancements for "scope improvements, new information technology (IT) service labor categories, new cybersecurity standards, and new environmental standards."
"These next-gen Alliant vehicles have great potential to provide agencies with new IT offerings, expanded scope, and flexible options while driving down costs for the American taxpayer," Mary Davie, GSA's assistant commissioner for the Federal Acquisition Service, said earlier this year.
FAS Commissioner Alan Thomas said in a statement: "Alliant 2 provides agencies with a vehicle to help modernize mission-critical IT and meet the government's requirements not just today, but well into the future."
GSA also notified unsuccessful offerers and provided them with a debrief. It's still possible one of the companies that didn't receive a spot on the contract will protest the decision if it feels it was unfairly denied an award.
In fact, in 2007, several denied contractors protested the results of the original Alliant, and a federal claims court went on to uphold them. In that case, there were about half as many awardees as there are for Alliant 2.
The winners of the open, unrestricted Alliant 2 awards are:
Accenture Federal Services LLC
Ace Info Solutions, Inc.
ActioNet, Inc.
Agile Defense, Inc.
American Systems Corp.
AT&T Government Solutions, Inc.
BAE Systems Technology Solutions & Services Inc.
Battelle Memorial Institute
Booz Allen Hamilton Inc.
By Light, Professional IT Services, Inc.
CACI, Inc.
Camber Corp.
Catapult Technology, Ltd.
CenturyLink QGS
CGI Federal Inc.
CSRA LLC
Data Networks Corp.
Data Systems Analysts, Inc.
Dell Services Federal Government, Inc. (Acquired by NTT Data Federal Services, Inc.)
Deloitte Consulting LLP
Digital Management, LLC (DMI)
DRS Global Enterprise Solutions, Inc.
Dynetics, Inc.
ECS Federal, LLC
Engility Corp.
Enterprise Information Services, Inc.
EOIR Technologies, Inc.
General Dynamics Information Technology, Inc.
HP Enterprise Services, LLC (Acquired by CSC, known as DXC Technology)
ICF Incorporated, LLC
INDUS Corp.
International Business Machines Corp. (IBM)
Jacobs Technology, Inc.
Leidos, Inc.
Lockheed Martin Corp.
ManTech Advanced Systems International, Inc.
MAXIMUS Federal Services, Inc.
NCI Information Systems, Inc.
NJVC, LLC
Northrop Grumman Systems Corp.
Parsons Government Services Inc.
Phacil, Inc.
Planned Systems International, Inc.
Pragmatics, Inc.
Quality Software Services Inc.
Raytheon Company
REI Systems, Inc.
Salient CRGT, Inc.
Science Applications International Corp. (SAIC)
Serco, Inc.
Sevatec, Inc.
SGT, Inc.
Smartronix, Inc.
Sotera Defense Solutions, Inc.
STG, Inc.
Telos Corp.
Unysis Corp.
URS Federal Services, Inc.
VariQ Corp.
Vencore, Inc.
Wyle Laboratories, Inc.