GSA expands Login.gov partnership with Labor Department to combat unemployment insurance fraud
The announcement comes days after the GAO reported that fraud accounted for 11-15% of the total amount of unemployment insurance benefits paid during the pandemic, totaling between $100 billion and $135 billion.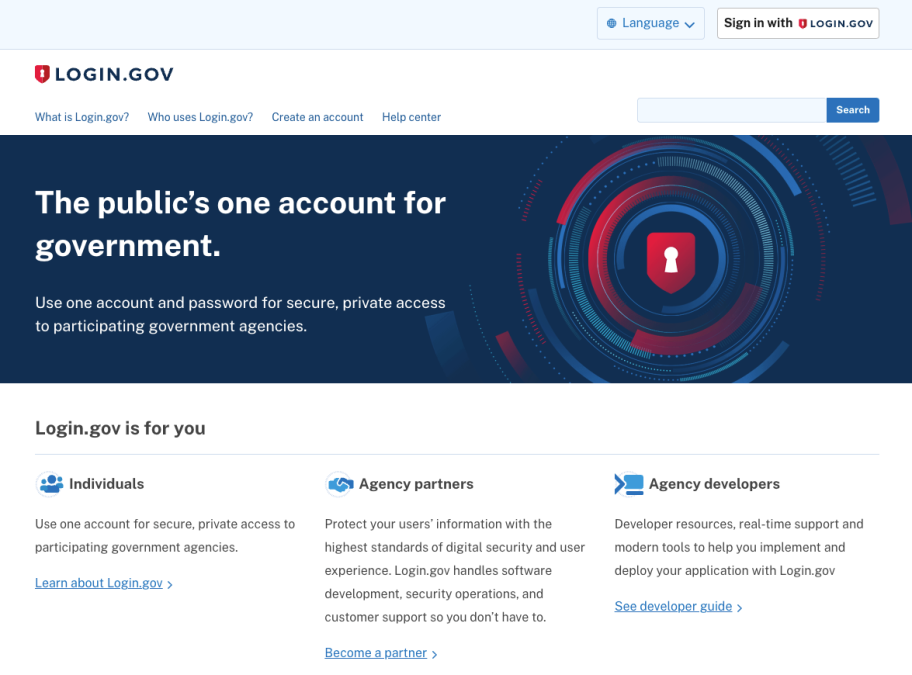 The General Services Administration is expanding an initiative with the Department of Labor to provide its Login.gov single sign-on platform to verify the identity of those claiming unemployment insurance benefits, opening it up to all 50 states.
GSA and DOL previously piloted the use of Login.gov in Arkansas in 2022 to help more than 19,000 citizens of the state verify their identities while applying for unemployment benefits. With the expansion, announced Tuesday, the secure identity platform will be open to use by all U.S. states to "improve access, decrease fraud, and increase security in the delivery of unemployment insurance benefits," according to an agency release.
More recently, GSA also sped up a planned partnership with the state of Hawaii to integrate Login.gov for those in need of unemployment and other benefits as a result of the Maui wildfires.
"This growing partnership will make it easier for eligible members of the public to receive unemployment benefits when they need them, and protect UI systems from potential fraud," Andrew Stettner, deputy director for policy in DOL's unemployment insurance modernization office, said in a statement. "We are thankful for GSA's partnership, and particularly for the Login.gov team's support in moving quickly to help those in need in Hawaii."
The expanded partnership comes as new details have emerged recently about the scope of unemployment insurance fraud during the COVID-19 pandemic. The Government Accountability Office recently estimated that fraud accounted for 11-15% of the total amount of unemployment insurance benefits paid during the pandemic, totaling between $100 billion and $135 billion.
In a blog post from August, GSA says Login.gov's identity verification process is much stronger than those knowledge-based systems used and defrauded during the pandemic. "Login.gov raises-the-bar significantly, instead using strong, evidence-based identity verification that validates state-issued IDs and ensures users have access to a phone or address associated with their name," the post says.
GSA's mission with Login.gov is partly to reduce such fraud but also to securely streamline access to government benefits and services in a way that Americans can use a single account to interact with multiple agencies. In essence, as the platform's website says, it aims to be "the public's one account for government."
"For example, Hawaii residents impacted by the Maui fires are able to use a single Login.gov account not only to access unemployment insurance benefits but also FEMA services from the Department of Homeland Security and disaster assistance loans from the U.S. Small Business Administration," the agency wrote in the release. "This provides disaster victims with seamless, secure, and privacy-preserving digital access to critical services when it matters most."
The platform is also on the path to achieving IAL2-compliant identity verification. Identity Assurance Level 2 (IAL2) is an identity proofing requirement set by NIST as part of its SP 800-63 guidance series that provides crucial technical requirements and guidance for identity proofing by government IT systems on open networks.
GSA previously got itself into some trouble when it billed agencies for IAL2-compliant services, even though Login.gov did not meet those standards. The agency's inspector general published a report in March claiming that GSA knowingly billed over $10 million for services provided through contracts while saying it met that higher standard of requirements.