Harvard undergraduates launch fellowship to connect students early to federal agencies
Not every tech-savvy student at an elite college is looking for a summer internship in Silicon Valley, and if an opportunity in government is the goal, the attractive options can be scarce. A new program is looking to fix that.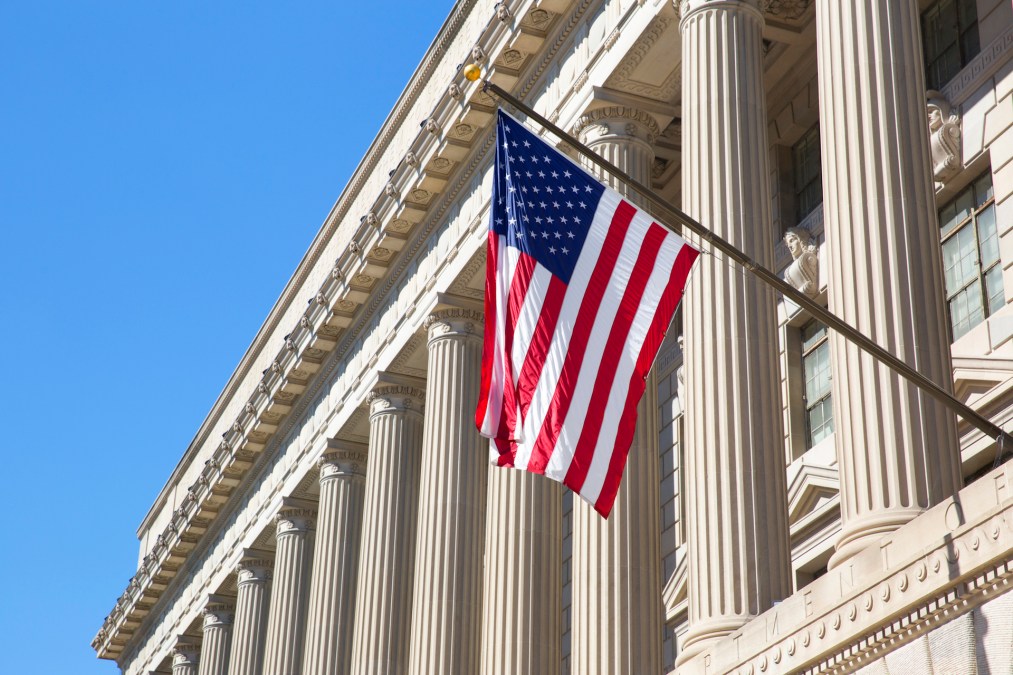 Not every tech-savvy student at an elite college is looking for a summer internship in Silicon Valley, and if an opportunity in government is the goal, Neel Mehta says attractive options can be scarce.
That's why the Harvard junior and two other students from the university teamed up to found the Coding It Forward organization and create the Civic Digital Fellowship — a student-led internship designed to offer an experience in federal agencies comparable to a summer at a private-sector tech company.
The idea has been a hit so far, they say. An application went live Monday evening to work at the U.S. Census Bureau this summer for 10 weeks. Less than 24 hours later, more than 40 applications had already rolled in from 27 different schools across the country.
Mehta, who is studying computer science, was looking himself for a government internship when he realized there was a problem.
"I had just gone through the Silicon Valley recruiting process and it was great, they had a well-oiled machine, they had recruiters everywhere, they had incredible benefits," Mehta said. "And I wasn't expecting to get anything like that through civic tech, but just the quality of the internships that were available was nowhere even close."
He continued: "Most government civic tech internships were just like: install SharePoint on our computers. And I've probably seen five, six of those identical job postings."
In this first round of the fellowship the U.S. Census Bureau will take eight interns. It expects to provide them a stipend of $3,300 as well as housing and travel reimbursements to and from Washington, D.C., according to Coding it Forward. The bureau is looking for data scientists, software engineers, product managers, designers and data journalists.
There were some good civic tech opportunities at the city level, Mehta said, naming Boston and New York.
"But I wanted something at the federal level, because I think that's really the cutting edge of government tech, it's the biggest place to be, the best place to be," he said. "And there really wasn't anything."
Founding the Civic Digital Fellowship
Mehta became passionate about civic tech after spending time at Harvard with Nick Sinai, who had finished a tour of duty as President Barack Obama's deputy chief technology officer.
But looking for jobs in federal government was frustrating, Mehta said: "I've been looking really hard, I've been working really hard, I know all of the right people but it just seems like there's nothing really that good out there."
Sinai connected the students with Jeff Meisel, chief marketing officer at the Census Bureau, and they learned Meisel had been trying for a couple of years to spin up a program at the bureau, which is part of the Commerce Department. From there, things moved quickly.
"The whole Civic Digital Fellowship has kind of been a pie-in-the-sky dream for us for awhile. And we on started working hard on it, and it really started becoming a reality only about a month, or six weeks ago," said Harvard freshman Chris Kuang to FedScoop. "So the speed at which we've seen Census move has been really amazing."
Kuang, another founder of Coding it Forward, said they created the organization "to inspire and empower people with technology skills to use them in places that will have a social impact."
The fellowship is the product of collaboration between that organization, the Harvard Open Data Project, Sinai and agencies such as the Census Bureau, according to its job description.
The big picture
The group plans for the U.S. Census Bureau to be the first of many agencies to join on to the fellowship program.
"Agencies like IRS, VA, CDC and I think State, have been all interested in doing this kind of thing," Mehta said. "But for this year it seems like the timeline of the budget might not work out for them."
There's potentially no limit to where the program could go, the founders say.
"We want to expand… into ideally a fellowship… where any federal government agency or even any local government agency can, as easy as signing a contract, have access to students who are really interested in the same thing," said Athena Kan, a sophomore computer science major.
Kan, another co-founder of Coding it Forward, said students can bring government the most up-to-date know how on certain technologies and programming languages.
Asked about the perception of working in Washington, all three noted the stigma of working in government, versus somewhere like Microsoft or Facebook.
And Mehta noted too that "at schools like Harvard, as you can probably imagine, many top schools around the country, President Trump is not entirely popular." But he said he thought students would "keep wanting to do it anyway."
The number of students who signed up for the fellowship's mailing list or applied, "speaks to how people are passionate about this, and they're going to want to do good work, no matter who is in the White House," he said.
On that subject, Kuang said: "People are genuinely interested in working in making this country better, and in making government better. And I think what better place to do that than inside government."