CIO transition shakeup: The new (and old) faces under Donald Trump
President Donald Trump has appointed his cabinet and some other top positions, but not many of the federal government's top IT leaders have been selected.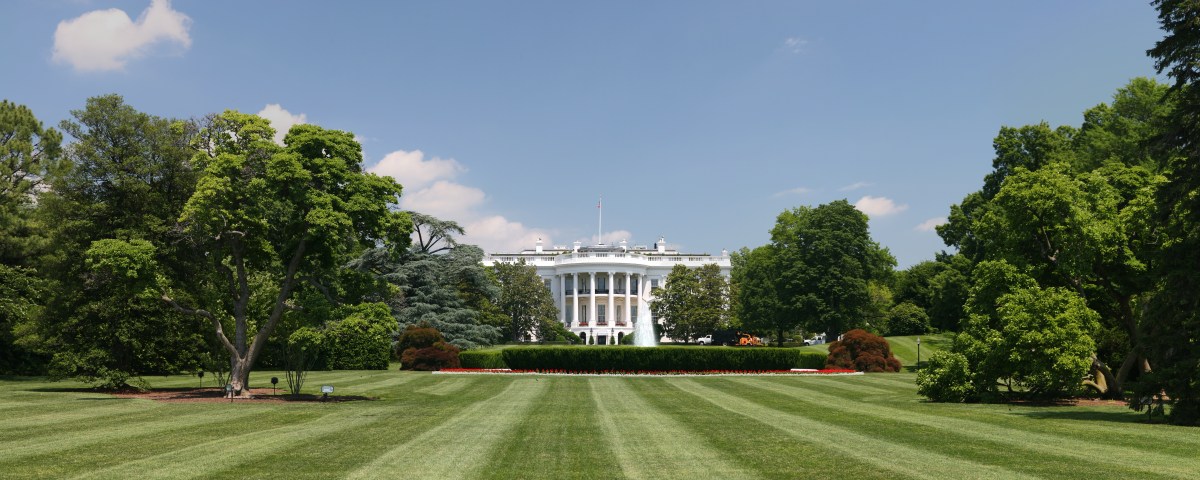 President Donald Trump's Cabinet and some other top positions are filling up, but not many of the federal government's top IT leaders have been selected yet.
Career officials had to step into those roles until new leaders are appointed. Some chief information officers were politically appointed, and many of those left on or before Inauguration Day.
Those career officials may be there awhile. Management openings, including CIOs, have historically been low-priority for a new president, David Eagles, director of the Partnership for Public Service's Center for Presidential Transition recently told FedScoop. "These are positions that have come in months, if not even sometimes years," he said.
[Read more: During federal IT leadership shakeup, experts say agencies can still make progress]
Here's a breakdown of Trump's IT leadership right now in some of those non-career IT positions:
Social Security Administration
The Trump administration asked Rob Klopp to stay on as deputy commissioner and CIO of Systems, a spokesperson told FedScoop.
Klopp has been in the role since August 2015, and served before that as the administration's chief technology officer.
Department of Defense
In a special case, Defense CIO Terry Halvorsen is retiring Feb. 28.
Halvorsen was politically appointed as DOD CIO, but since he is also a career federal employee — spending time as Navy CIO and deputy commander of the Naval Network Warfare Command — he is not required to resign at the end of the current administration like other politically appointed CIOs, according to a DOD spokesperson.
[Read more: Defense CIO Halvorsen staying on through February]
But the DOD CIO position itself is classified as a senior executive service general position, "meaning it can be filled by a career or non career SES," according to a DOD spokesperson.
Department of Commerce
Former Commerce CIO Steven Cooper left the post on Jan. 20, according to the department's website. A spokesperson confirmed that Rod Turk is acting in his place.
Turk had been the department's acting deputy chief information officer since July 2016. He has also been serving as Commerce's CISO according to his official bio.
His prior experience includes serving as associate chief information officer for cybersecurity and CISO at the Energy Department, and CISO at the U.S. Patent and Trademark Office.
Department of Housing and Urban Development
A spokesman confirmed that Kevin Cooke is acting in place of former HUD CIO Rafael Diaz.
Cooke served as acting CIO in 2014 after then-CIO Jerry Williams left the department. Most recently, Cooke had moved back into serving as deputy CIO for the department.
The acting CIO first came to the department after serving in several roles at the Energy Department. In the Energy Department's chief information office, Cooke was director of IT office systems, director of human capital and administrative management and associate chief information officer for information technology corporate management.
Environmental Protection Agency
Former EPA CIO Ann Dunkin has already moved on to a new position as chief information officer for the County of Santa Clara, California, she confirmed to StateScoop last week.
Steven Fine has taken her place in the interim.
Fine came to the agency from the National Oceanic and Atmospheric Administration, where he served as deputy assistant administrator for Laboratories and Cooperative Institutes.
Department of Transportation
The Transportation Department's deputy chief information officer has stepped into the acting CIO role, a spokesperson confirmed to FedScoop.
During her time in the department, Kristen Baldwin has also served as the associate CIO for business technology alignment & governance.
Department of Energy
The Energy Department's chief information officer left the agency in December, and as FedScoop reported at the time, Robbie Green took his place in the interim.
Before stepping into the acting role, Green served as the department's principal deputy CIO for enterprise information resources management.
Green comes to the acting CIO role after nearly eight years in the Energy Department's Office of the Chief Information Officer.
When Green served as a senior adviser to the associate chief information officer for the Department of Energy's IT services, he oversaw the budget process there. And before that role, Green also worked for the National Nuclear Security Administration as its deputy CIO for information technology.
[Read more: Energy CIO leaves, deputy moves to acting role]
Department of Veterans Affairs
Rob Thomas has taken over as acting chief information officer, replacing LaVerne Council.
The VA CIO, also known as the assistant secretary for information and technology, requires confirmation by the Senate.
Thomas was the deputy assistant secretary for OI&T's Enterprise Program Management Office, and mostly recently has been serving as deputy CIO. He also served as a deputy CIO and acting CIO at the Federal Emergency Management Agency, according to his official biography.
Department of Homeland Security
Jeanne Etzel is now serving as acting DHS CIO, replacing temporarily the agency's former IT head Luke McCormack.
In the past Etzel served as the agency's acting deputy chief information officer, and before that as the executive director of NextGen.
Office of Management and Budget
Former U.S. Federal CIO Tony Scott's last day was January 17.
"Honored and blessed to have served last two years with this great team! Experience of a lifetime!" he wrote in a tweet the following day.
It may be awhile before a federal chief information officer is appointed.
Margie Graves has been serving as deputy federal chief information officer, the second-highest IT leader in government that typically acts as federal CIO in an absence. Graves could not be reached by publication time.
Billy Mitchell contributed to this report.