Who is actually chief data officer at HHS?
There's an ongoing debate at the department over who should control the role, ever since the passage of the Foundations for Evidence-Based Policymaking Act.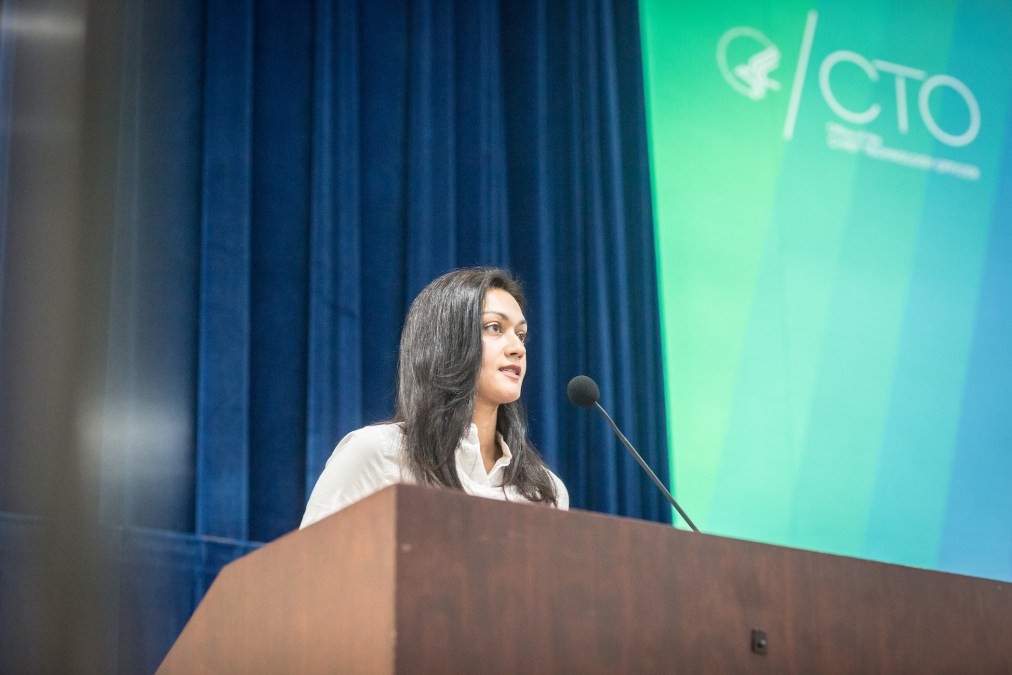 Two different people are publicly claiming to be chief data officer at the Department of Health and Human Services, creating confusion about who actually holds the legally required CDO role.
Mona Siddiqui has held the title of CDO within the Office of the Chief Technology Officer since 2017, but department CIO Jose Arrieta repeatedly called himself the acting CDO while speaking at the GovDATAx conference Wednesday.
Arrieta said at the conference, "I'm the acting chief data officer," until he can hire someone in an official capacity.
"I won't stay in the role," he said. "Before we can hire a chief data officer and they can actually be successful, we have to actually build the infrastructure to allow for data sharing across the department."
The thing is, Siddiqui already has that role.
Neither Arrieta nor Siddiqui returned requests for comment. However, a spokeswoman for the Office of the CTO said Siddiqui is CDO and Arrieta is CIO. A spokesman for HHS, meanwhile, confirmed Arrieta's accounting.
One of the requirements of the Foundations for Evidence-Based Policymaking Act, signed into law in January, is that all CFO Act agencies appoint a nonpolitical CDO. But the law is vague and doesn't lay out specific requirements for where a CDO should sit within an agency, creating ambiguous scenarios like the one at HHS.
The landscape of CDOs across government since the passage of the law is widely inconsistent agency to agency. Some agencies had full-time CDOs long before the law was passed. Some hired them by the July deadline. Others haven't hired them yet or just lumped the title onto someone already serving at the agency, like a CIO or chief management officer.
HHS appeared to have its bases covered under the law with Siddiqui, who over the past two years has focused extensively on questions around data sharing between HHS agencies. She was also involved in the launch of the Data Science CoLab, an upskilling program for internal data talent.
But the passage of the act placed more attention on the role and its responsibilities, and Arrieta has a detailed vision for bringing the role into his office. He said Wednesday that while he is "dual-hatted" for now, he will find HHS's "first chief data officer."
"I don't think they should be the same person," he said. "I'm acting because we will hire a chief data officer; I will actually go through the process and hire a chief data officer."
Arrieta didn't stop there.
"The first chief data officer that we have, they have to actually understand the data," he said. "They have to understand the mission space, but they have to be a team builder, they have to be able to develop relationships, they have to be able to understand the different laws and make sure folks are comfortable sharing their data sets, they have to be open to the fact that the infrastructure is not always going to give them access to all the data that they need, and how do you do proofs with static data sets just to create buy-in."