New HHS team envisions a future for department's data sharing
The group's effort — called the Data Insights Institute internally — will eventually lead to rolling out a new data governance structure.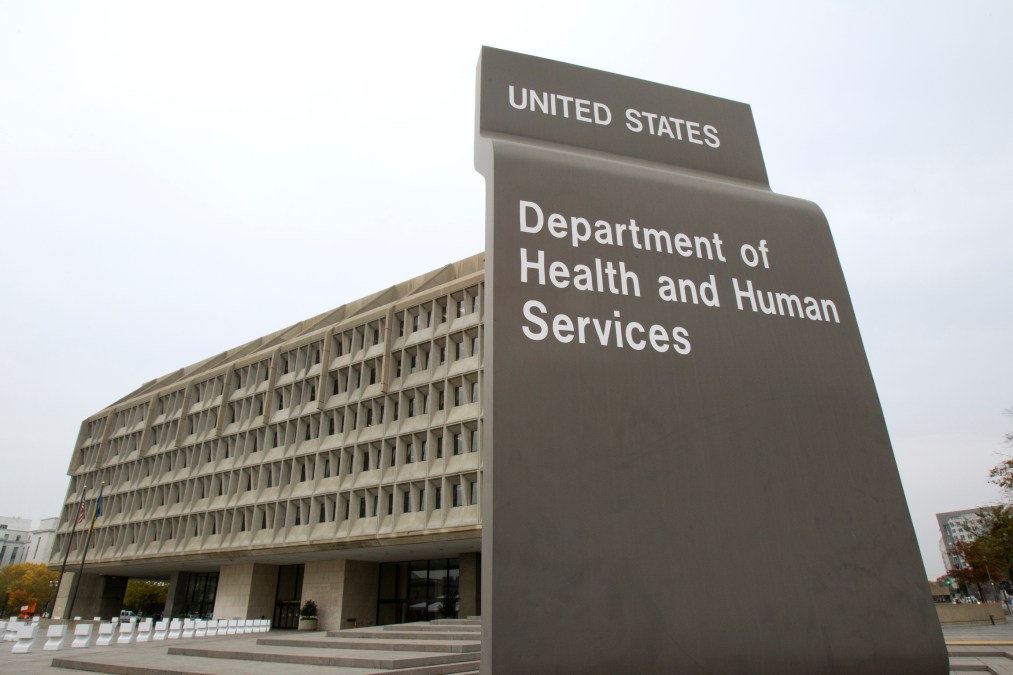 A team on detail from across the Department of Health and Human Services has been working to sort out what actually makes it so difficult for the department's many agencies to share data.
The group's effort — called the Data Insights Institute internally — will eventually lead to rolling out a new data governance structure, Chief Data Officer Mona Siddiqui said Friday in an interview with FedScoop in Austin. The team has completed phase one, a discovery effort where the teams visited all of the different HHS agencies, she said.
The team itself includes people who are "real data users," Siddiqui said. "They've been in the department for a long time and they've raised their hands to say yes we want to be a part of this effort. And it's been fantastic."
During the discovery phase, the team spoke with agency leadership and data stewards at HHS agencies to hear their needs and recommendations for a strategy around data sharing. The team also sought to understand the lifecycle of certain data assets so they could figure out how to share them.
Siddiqui estimated the team spent "hundreds of hours" on the discovery phase.
"In some cases we've spent upwards of 12 hours at one agency alone," Siddiqui said.
The group is planning to release a public report in June of its findings and methodology, she said. Next, in the summer, the team hopes to draft "what the governance structure at HHS should look like," she said. The group plans to enter the implementation phase during the fall.
"We know we're not going to get everything 100 percent right, and that's okay. But we also don't want complexity to be a barrier to really moving forward," she said. "And so my perspective is let's sprint towards the implementation phase, we'll learn what's working and what's not, and then we'll, in an iterative way, go back and refine it."
It's a "fairly rapid" timeline, but the group is committed to transparency around the process to make sure people see the value of what the group is planning, Siddiqui explained.
"If we don't have stakeholder engagement from the beginning, it's just not going to be successful," she said.
Asked if there's been pushback on the effort, Siddiqui said it's hard to push back when you don't know what something is going to look like.
"I actually don't know what the structure is going to be," she said. "We have to synthesize the information that we've gotten from the agencies that tells us what the needs are, and where they would like help moving forward, and we have to take that and really look at some industry best practices in the area of governance and see, based on our needs and some best practices, where can we start to, how can we start to build out that model?"
But the effort has support from leadership, she said, and from the different agencies that see this as a problem in need of fixing.
"Again, I am very open about the fact that this will be an iterative process, and there will be growing pains, and that's okay," she said. "When you are building something from the ground up nobody is expecting to get it 100 percent right. But if we want it to be a sustainable effort you have to start to implement very quickly, and not spend years in doing a landscape analysis."
FedScoop sat down with Siddiqui at Socrata Connect 2018, where she had just wrapped up a panel discussion focused around reflecting on a code-a-thon HHS hosted last year to address the opioid crisis. Siddiqui said the opioid crisis will likely be one of the first use cases for the group to test its governance structure against.
"We want to see how this model is working when it comes to real data sharing needs," she said.
Last year, then-acting HHS Secretary Eric D. Hargan declared the opioid crisis a nationwide public health emergency. More than 140 Americans die each day from drug overdoses, 91 specifically because of opioids, according to a press release published at the time.
"Right now CDC has its data, AHRQ (Agency for Healthcare Research and Quality) has its data, CMS (Centers for Medicare and Medicaid Services) has its data – there aren't processes in place to help those entities share data with each other, even within the HHS family," Siddiqui said. "And oftentimes requests from one agency to the other are treated the same way as a request that comes from outside of HHS."
That, she said, needs to change.
"We need to start to think of ourselves as a single organization as we think about how to service the needs of Americans in the best way possible with the resources that we have," she said. "We have to be able to connect the information that is residing in different parts of the department if we want to be able to use our resources to the best capacity possible."