House Energy & Commerce chair critiques Biden's AI executive order for not following a 'light touch and market-driven approach'
Rep. Cathy Morris Rodgers, R-Wash., says AI EO places "unnecessary and duplicative regulatory burdens" on developers of the tech, while Rep. Doris Matsui, D-Calif., applauds order for establishing "consensus goals and guardrails that will guide AI's deployment in the United States."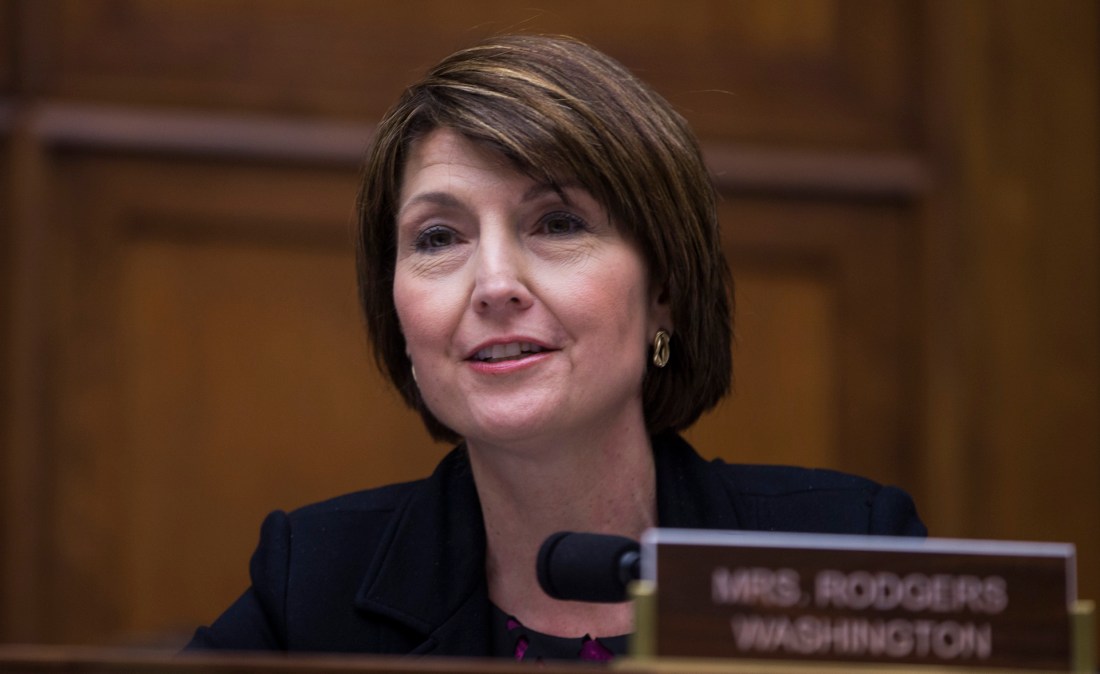 The White House's long-awaited artificial intelligence executive order falls short of protecting innovation while simultaneously establishing guardrails for AI, the top lawmaker on the House Energy & Commerce Committee said during a Communications & Technology subcommittee hearing Tuesday.
Chair Cathy McMorris Rodgers, R-Wash., echoed testimony from other lawmakers and witnesses in affirming that responsibility and safety are needed for AI development to protect against bad actors. However, the EO doesn't follow her preferred "light touch and market-driven approach" paired with clear guidance for industry.
"While I agree with [President Joe Biden] that the best way to cementing American AI leadership is by first enacting a comprehensive data privacy and security law," McMorris Rodgers said, "I am concerned that the order itself places unnecessary and duplicative regulatory burdens that could hinder the development of this critical technology."
There was general bipartisan agreement Tuesday on the need for a foundation for legislative action to protect citizens' data privacy while also promoting innovative solutions and competition throughout the private sector. While McMorris Rodgers had issues with the private-sector matters in the EO, Rep. Doris Matsui, D-Calif., the subcommittee's ranking member, applauded its ability to hold AI developers and distributors accountable.
"Thankfully the Biden administration has engaged industry to establish consensus goals and guardrails that will guide AI's deployment in the United States," Matsui said. "President Biden's recent executive order on safe, secure and trustworthy artificial intelligence is a testament to this administration's vision."
Matsui said that the order ensures that the nation will lead the way on AI while also managing its risks. The EO accomplishes that via transparency requirements for those who develop AI systems that could pose a threat to the country's national and economic security.
"President Biden's EO represents the most broad and consequential steps toward more responsible AI governance," Matsui said. "I look forward to working with the administration to implement it quickly."
Subcommittee members emphasized the importance of establishing foundational efforts to encourage AI development and implementation to aid government entities, as well as the continued efforts of Congress to work with industry leaders on legislation that allows others to harness AI's benefits and protect the public's data security.