In signing AI executive order, Biden calls for 'bold action' that pushes agencies to reduce risks but allow for innovation
President says the document, which builds on the administration's "AI Bill of Rights" blueprint, is a testament to "safety, security, trust and openness" when it comes to artificial intelligence.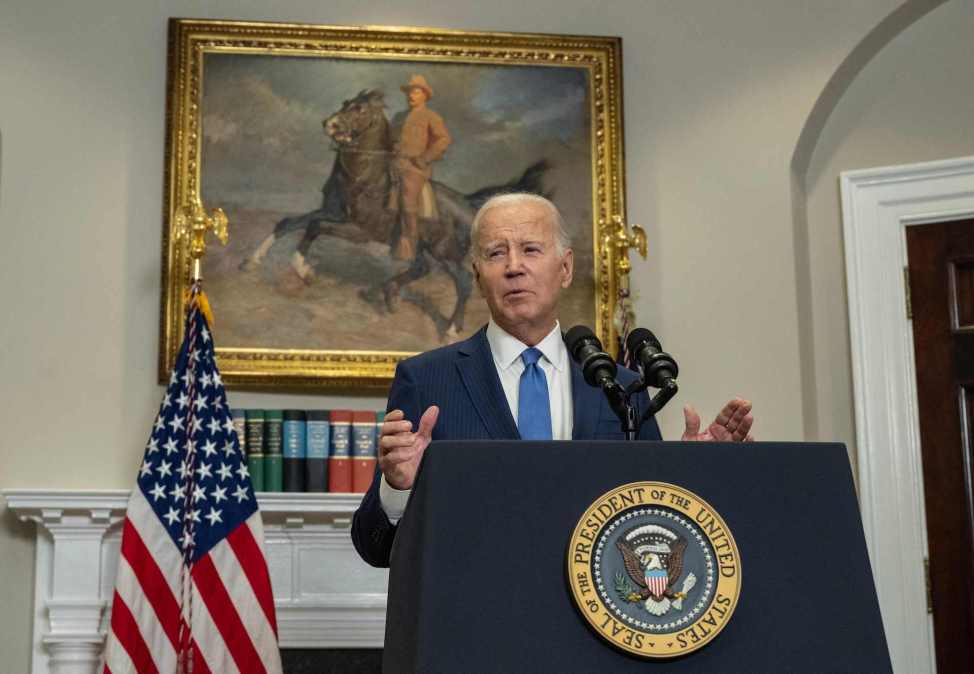 President Joe Biden on Monday signed his long-anticipated executive order focused on artificial intelligence, a document that he said "recommends bold action" in everything from pushing federal agencies to follow best practices in adopting the technology to ensuring that companies' AI tools don't pose national security or safety risks to the government or consumers.
"We face a genuine inflection point in history, one of those moments where the decisions we make in the near term will set the course for the next decades," Biden said during a White House signing ceremony. "There is no greater change I can think of in my life that AI presents as a potential. … This is a testament to what we stand for: safety, security, trust and openness."
Calling the executive order "the most significant action any government, anywhere in the world has ever taken on AI safety, security and trust," Biden noted that the document builds on the administration's 'AI Bill of Rights' blueprint and the voluntary commitments that AI companies have made regarding safety. "I am determined to promote and demand responsible innovation," he said.
Biden added that he intends to continue working with lawmakers and federal agencies to ensure that technology companies stop collecting personal data and that AI does not threaten any national security, including economic and public health safety.
Four key elements of the executive order were highlighted by the president during Monday's White House event, which was attended by top tech industry executives, leading AI scholars and digital rights activists:
Invoking the Defense Production Act to increase AI safety and security;
Pushing to make AI tools more trustworthy by decreasing the ability to create AI-generated deep fakes and other fraudulent content through the development of AI watermarks or clearly labeled AI-generated content;
Creating safeguards for AI technology to protect fundamental rights like privacy, discrimination, bias and other civil rights with the help of the Justice Department and other federal civil rights offices; and
Ensuring AI is not used to shortchange workers, decrease wages or increase the price of vital drugs, in addition to other harm reduction strategies.

Biden focused much of his speech on safe AI use, offering the example of keeping the data privacy of minors intact so that companies cannot use algorithmic AI to "make social media more addictive." He also said he aims to ensure that AI tools are made in a way that maintains national security, while also noting that the use of AI to stop the spread of misinformation is a priority.
The order also calls for several federal agencies to take on new responsibilities regarding their use of technology, achieved through less expensive contracting and an increase in the presence of AI professionals.