Rep. Hoyer: Kushner's new assignment 'a positive development'
The House Democratic whip was cautiously optimistic Tuesday about the creation of the new White House Office of American Innovation — and who has been named to lead it.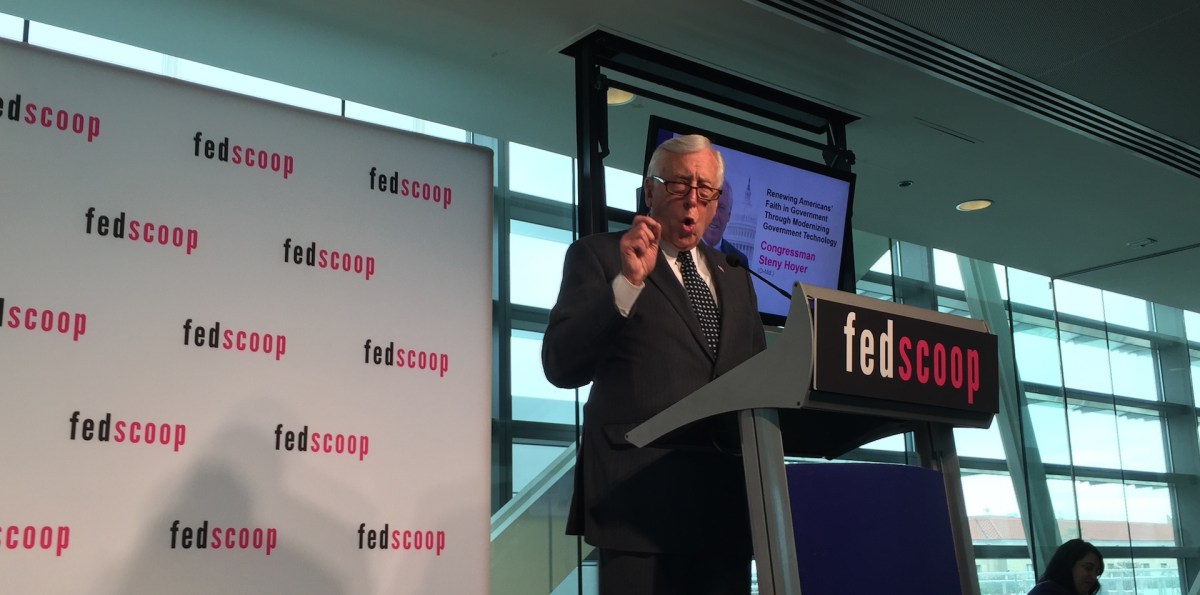 One of the House's top Democrats was cautiously optimistic Tuesday about the creation of the new White House Office of American Innovation — and who has been named to lead it.
"I think it is a positive development that Jared Kushner has been asked to take on this responsibility, because I am convinced that Mr. Kushner does not want to take on something in which he does not want to succeed," House Minority Whip Steny Hoyer, D-Md., said about President Donald Trump's adviser and son-in-law.
Trump formally launched the office Monday, saying it would focus on issues such as federal technology modernization. In his remarks Tuesday at FedScoop's IT Modernization Summit in Washington, Hoyer said that it's not yet known "whether this will be a good-faith effort to make government better, and not just a ploy to dismantle government." But Hoyer said he thought Kushner "is going to pursue it in good faith."
Explaining the announcement to a crowd of technologists, Hoyer — whose D.C.-area district is home to numerous federal workers and contractors — said Kushner "was just appointed by the president head of the SWAT team to make things work better."
"God bless him if he does that — the country will be better off," Hoyer said.
The future of IT modernization
White House spokesman Sean Spicer said Monday that Kushner's new office would initially focus on "modernizing the technology of every federal department, identifying transformational infrastructure projects and reimagining the VA's systems, so they can better serve our nation's heroes."
And Hoyer, who has been working with Texas Republican Rep. Will Hurd on a bill to help agencies modernize legacy systems, also focused often in his remarks on the bipartisan interest in solving issues surrounding government technology.
"The potential for Congress and the administration to work together to implement some of the policies enshrined in our bill is an important one. Why? Number one: because we want results. And number two: because people in this country do not think that's possible," he said.
But noting the Trump administration had focused early on on budget cuts, Hoyer did warn that "There is no return without investment."
"I am very fearful … that we are about to be asked to go down a road of disinvestment in our country … I hope the new administration, in its apparent rush to roll back everything the former administration put in place, will take a serious look at the benefits of these government technology initiatives, and choose to continue down a path of embracing innovation," Hoyer said.
Hoyer also applauded efforts like 18F and the U.S. Digital Service, which were created during Obama's tenure. He called for people who served in those groups under Obama to stay in government.
And, he asked again that Congress choose to capitalize the centralized fund to replace legacy systems that the Modernizing Government Technology Act would create. Hurd has seemed skeptical that appropriators would want to devote money to the fund, were it established.