Rep. Hurd wants a smart border wall, not a dumb one
The Texas congressman said he would like to see an interoperable technology network for the U.S. Customs and Border Protection's border security operations.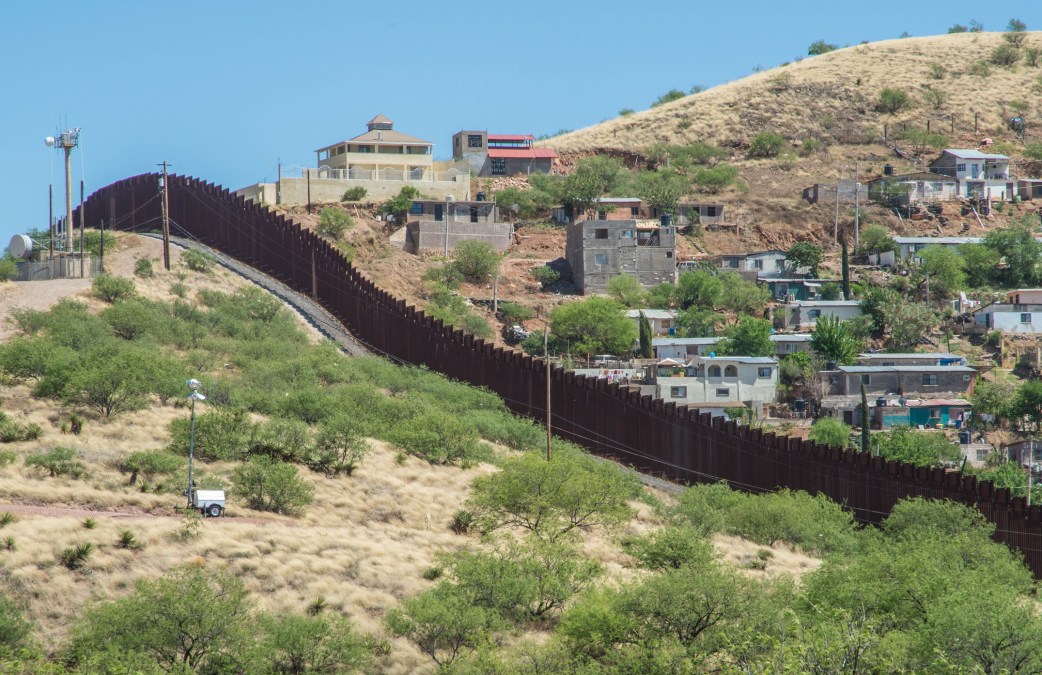 With the fiscal 2018 budget likely to include early funding for President Trump's promised border wall — and billions more likely to follow — Rep. Will Hurd, R-Texas, would like to see more of it spent on improving the U.S. Customs and Border Protection's technology.
"That's why I get frustrated with all of this talk about a wall, because $24.5 million a mile, that's a lot of money," Hurd said at a July 25 House Homeland Security Subcommittee hearing on technology use in customs and border operations.
"You can deploy a lot of off-the shelf technology to do [interdiction with integrated technology] for half-a-million dollars a mile. And if we add this out to the additional 1,350 miles of the border that doesn't have doesn't have fencing, that's $33 billion," he said. "I can use $32 billion of that for other things, like give y'all's folks more pay for the hard work that they do."
The president requested $1.6 billion in fiscal 2018 for border wall construction —which the House included in its own budget proposal last week — that includes both primary and secondary fencing, and levee walls over a combined 74 miles of the border, in addition to planning and development.
Hurd said he would like to see the money spent on a "smart wall" that would integrate technology assets through an interoperable network across agency operations, including features like fiber optics on existing fencing to detect tunnels.
When Hurd asked him for his dream technology scenario, acting CBP Deputy Chief Scott Luck said it was integral to have a combination of technologies as part of an integrated environment, something the agency is attempting to do through its acquisition process.
"Based on the threat, having the right mixture of technology that informs and talks to all of the other component pieces that we have within [U.S. Customs and Border Protection] so that information is shared immediately with all components and agents and officers who need it," he said.
"We have systems out there that are standalone systems that, in my view, need to speak to one another and share that information with whatever piece of technology that is so that we are not redundant in those efforts," Luck added.
One way to better those efforts is by continuing to improve CBP's cost estimates for the life cycles of the technologies it acquires, said Rebecca Gambler, the Government Accountability Office's director of homeland security and justice.
"Although CBP has made progress in technology deployment, we have also reported that CBP could do more to strengthen its management of technology programs and better assess the contributions of surveillance technologies to border security efforts," she said.
Specifically, Gambler cited her May 24 report that found CBP needed more performance metrics data for the surveillance technologies it is deploying in Arizona.
She added that while the agency has made progress toward assessing its life cycle costs, it would be better served by acquiring technology through the Department of Homeland Security's acquisition process to vet the components it is buying.
"DHS's acquisition management process is a robust, valid knowledge-based process, but CBP hasn't always ensured that technology programs have moved through that process consistently," Gambler said.
GAO also recommended applying performance metrics to measure the return on investment on both technology and physical border structures, like fencing and the proposed border wall.
Luck added that in addition to technology, applying border structures depends largely on terrain, with physical barriers proving useful in urban settings, and watchtowers and technology more useful in rural ones.
"It's a part of a package that we are concentrating on as part of our news strategy as it relates to the executive order [on Border Security and Immigration Enforcement Improvements] as it relates to operational control," he said.